WALNUT GROVE ROAD & GROSS LANE
HARTSVILLE, TN – TROUSDALE COUNTY
SUPER CHOICE 27.00 ACRES SELLING IN 8 BEAUTIFUL TRACTS – GORGEOUS HOME SITES – CITY WATER AVAILABLE – SOILS TESTED FOR SEPTIC SYSTEMS – LARGE POND – LONG BLACKTOP FRONTAGE ON 2 ROADS – EXCELLENT LOCATION WITHIN 50 MINUTES OF THE BNA NASHVILLE INTERNATIONAL AIRPORT AND WITHIN APPROX. 20 MINUTES OF LEBANON AND GALLATIN!! EXCELLENT NON-QUALIFYING BANK TERMS AVAILABLE!!
"THE MR. JACKIE & BETTY GROSS PROPERTY"
AT AUCTION SATURDAY MARCH 18TH 10:00 A.M.
Location: Auction will be conducted on site. Property is located at the intersection of Walnut Grove Rd. & Gross Lane. From Hartsville, take Hwy. 25 W. (McMurry Blvd.) 4.7 miles and turn right on Walnut Grove Rd., go 1.4 miles to property on the left. From Gallatin Take Hwy. 25 E. 12 miles and turn left on Walnut Grove Rd., go 1.4 miles to property on the left. From Lebanon take Hwy. 231 N. 13 miles and turn right on Hwy. 25 E. go 1.2 miles and turn left on Walnut Grove Rd., go 1.4 miles to property on the left. See Auction signs posted.
Real Estate: Consists of a super choice 27.00 acres that has been surveyed, platted and staked to be sold in 8 gorgeous tracts! Tracts range in size from 3.24 acres to 3.50 acre! All tracts have been soils tested and approved for septic systems and have city water available! Beautiful building sites ready for that new home!! Excellent location approx. 1.4 miles off of Hwy. 25 and approx. 20 minutes from Gallatin & Lebanon! Want to visit one of the Fastest Growing Cities in the US? Nashville is approx. 50 minutes away!! Awesome location! Beautiful bldg. sites! Soils tested w/city water available! What more could you ask for? Don't forget about the Excellent Non-Qualifying bank terms that we have available as well!! Come! Look!! Buy!!!
Auctioneer's Note: We at Gene Carman Real Estate & Auctions are honored to have the opportunity to offer this outstanding property owned by Mr. Jackie and Mrs. Betty Gross at Public Auction!! Acreage tracts of any kind are becoming harder and harder to find especially in a location like this! If you have been in the market to purchase land you must check these tracts out! Mark your calendars now to attend this outstanding real estate auction Saturday, March 18th at 10:00 A.M. We will see you there!!
Sellers: Mr. Jackie and Mrs. Betty Gross
Terms: Real Estate – 15% down day of sale balance with deed. Macon Bank & Trust is offering the following Non-Qualifying Terms with buyer paying a total of 20% down, balance payable over 10-15 years (bank's discretion), interest rate to be 8.75% and to readjust each 3-years thereafter with bank's interest rate. Balance due with deed.
Auctioneer & Agent – Matthew Carman License #5684 For more information or questions call Matthew at 615-633-4300, 615-633-8717 or toll free 888-308-6286.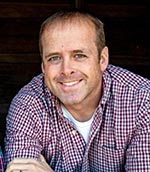 EMAIL: [email protected]
OFFICE PHONE: 615-666-2783
CELL: 615-633-8717
FAX: 615-666-8150
ADDRESS: 625 Hwy. 52 Bypass W, Lafayette TN, 37083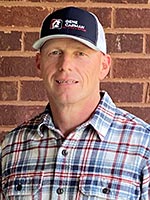 EMAIL: [email protected]
OFFICE PHONE: 615-666-2783
CELL: 615-633-1323
FAX: 615-666-8150
ADDRESS: 625 Hwy. 52 Bypass W, Lafayette TN, 37083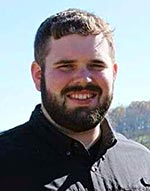 EMAIL: [email protected]
OFFICE PHONE: 615-666-2783
CELL: 615-604-2068
FAX: 615-666-8150
ADDRESS: 625 Hwy. 52 Bypass W, Lafayette TN, 37083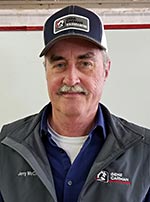 EMAIL: [email protected]
OFFICE PHONE: 615-666-2783
CELL: 615-633-8813
FAX: 615-666-8150
ADDRESS: 625 Hwy. 52 Bypass W, Lafayette TN, 37083