AKERSVILLE COMMUNITY – MACON COUNTY
994 PURTLE ROAD – LAFAYETTE
CHOICE 44.13 ACRES SELLING IN 8 BEAUTIFUL TRACTS – VINYL SIDED HOUSE W/UNFINISHED BASEMENT AREA – 24X30 SHOP – BARN – PONDS – CITY WATER AVAILABLE – SOILS TESTED FOR SEPTIC SYSTEMS – BUILDING TRACTS – LARGER ACREAGE TRACTS W/BEAUTIFUL & SECLUDED HOME SITES – EXCELLENT NON-QUALIFYING BANK TERMS AVAILABLE! 1-OWNER 4X4 8560 KUBOTA CAB TRACTOR W/LOADER (ONLY 1,860 HOURS) – VERMEER 5520 REBEL HAY ROLLER – BUSH HOG DM90 DISC MOWER (BOUGHT NEW IN 2021!) – MORGAN SILVER DOLLARS – GUNS & HOUSEHOLD ITEMS!
AT AUCTION SATURDAY MARCH 25TH 10:00 A.M.
Location: Auction will be conducted on site at 994 Purtle Rd. in Lafayette. From Lafayette take Hwy. 52 E. 1 mile, turn left on Sneed Blvd., go 2.7 miles and bear left on Williams Rd., go 1 mile and continue straight on Purtle Rd., go 1 mile and see property on the right. See Auction signs posted.
Real Estate: Consists of a choice 44.13 acres that has been surveyed, platted and staked to be sold in 8 beautiful tracts! Tracts range in size from 1.01 acres to 15.10 acres! Tract #2 is improved with a nice 3-bdr, 2-bath vinyl sided home that features a spacious living room w/wood burning fireplace, eat-in kitchen, formal dining area, full bath, huge laundry room w/walk-in closet, full length covered patio area great for relaxation and entertaining, partial unfinished basement w/wood burning stove that has garage door access and bath w/shower! House tract is also improved with a 24×30 shop w/concrete flooring, 100 amp electrical service and 12×30 lean to! All on a choice 1.81 acres! Other improvements across the farm include ponds, equipment barn, gorgeous & secluded building sites, creek access and excellent hunting!! All tracts have access to city water and have been soils tested and approved for septic systems! There are some of the prettiest bldg. sites you will find with beautiful views! Great location just minutes from town! All tracts have been soils tested and approved for septic systems and have city water available! We also have excellent Non-Qualifying bank terms available as well!! Come! Look!! Buy!!!
Tractor & Equipment: 1-owner 2015 Kubota 8560 4WD Ultra Grand Cab tractor with only 1,860 hours! Tractor has new tires, 2-sets of hydraulic remotes and a Kubota LA1353 quick-attach loader with bucket and spear! Vermeer 5520 Rebel hay roller with gathering wheels and monitor included. Bush Hog DM90 9'6 disc mower (purchased new in spring of 2021). 22 ton Huskee gas powered log splitter, Chicago Electric 6,000 watt generator.
Guns – Coins – Household Items: Weatherby 22-250 bolt action rifle with 18×50 Bushnell Banner Scope (shot very few times), Rossi 22 Rifle (New in Box!), Morgan Silver Dollars!! Morgan 1899 mint mark O, Morgan 1890, Morgan 1883 mint mark O, Morgan 1884, Morgan 1896, Morgan 1887 mint mark O, Morgan 1896 mint mark O, Morgan 1886 mint mark O, Morgan 1897 mint mark S and other household items to be sold!
Auctioneer's Note: What an outstanding opportunity for you the buyer!! We have 8 gorgeous tracts to offer at this outstanding auction March 25th! Nice country home, beautiful bldg. sites, city water, soils tested, barn, ponds and more! Have you been looking for a private location to build that new home? Check out the privacy offered by the large acreage tracts we have to offer! We also have some excellent building lots as well!! Don't forget about the tractor, roller, mower and other items to be sold! Mark your calendar now to be in attendance March 25th at 10:00 A.M.! We will see you there!
Sellers: Michael and Belisza Veatch
Terms: Real Estate – 15% down day of sale balance with deed. Macon Bank & Trust is offering the following Non-Qualifying Terms with buyer paying a total of 20% down, balance payable over 10-15 years (bank's discretion), interest rate to be 8.75% and to readjust each 3-years thereafter with bank's interest rate. (Terms are not available on Tract #2) For more information about the bank terms, contact Ryan Cothron at 615-666-2121. Tractor, Equipment and other items – cash, check (out of state checks must be accompanied by a bank letter) or credit/debit card. There will be a 4% convenience fee will be added to any payments made with a credit/debit card.
Auctioneer & Agent – Matthew Carman License #5684. Referring Agent: Wendy Dickens For more information or questions call Matthew at 615-666-2783, 615-633-8717 or toll free 888-308-6286. Visit our website www.carmanrealestate.com to view additional pictures and survey plat.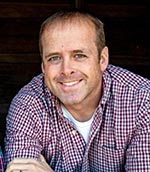 EMAIL: [email protected]
OFFICE PHONE: 615-666-2783
CELL: 615-633-8717
FAX: 615-666-8150
ADDRESS: 625 Hwy. 52 Bypass W, Lafayette TN, 37083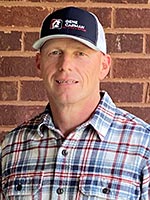 EMAIL: [email protected]
OFFICE PHONE: 615-666-2783
CELL: 615-633-1323
FAX: 615-666-8150
ADDRESS: 625 Hwy. 52 Bypass W, Lafayette TN, 37083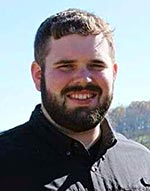 EMAIL: [email protected]
OFFICE PHONE: 615-666-2783
CELL: 615-604-2068
FAX: 615-666-8150
ADDRESS: 625 Hwy. 52 Bypass W, Lafayette TN, 37083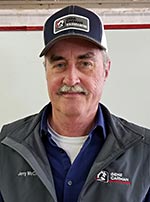 EMAIL: [email protected]
OFFICE PHONE: 615-666-2783
CELL: 615-633-8813
FAX: 615-666-8150
ADDRESS: 625 Hwy. 52 Bypass W, Lafayette TN, 37083