FRIDAY AUCTION – TROUSDALE COUNTY – CATO COMMUNITY
1185 SCANTY BRANCH RD. – DIXON SPRINGS, TN
1-OWNER 2015 NISSAN SENTRA (GAS SAVER! 41.1 MPG!) – 1-OWNER 52" HUSQVARNA ZERO TURN MOWER – GUNS – UTILITY TRAILER – GUNS – TOOLS! TOOLS! – GLASSWARE – POCKET KNIVES – FURNITURE – LARGE HULL & HOME INTERIOR COLLECTION – CHILDRENS TOYS & FURNITURE – GREENHOUSE RACKS AND CARTS – EXERCISE EQUIPMENT & MANY, MANY MORE ITEMS TO BE SOLD!!
AT ABSOLUTE AUCTION FRIDAY MARCH 17TH 9:00 A.M.
Location: Auction will be conducted at 1185 Scanty Branch Rd. in Dixon Springs. From Hartsville take Hwy. 25 E. (McMurry Blvd.) 7 miles turn left on Young Branch Rd., go 1.1 miles and bear left on Dixon Creek Rd. (Cato Rd.), go 1.9 miles turn right on Scanty Branch Rd. go 1.2 miles to auction site on the left. See auction signs posted.
Car: 1-owner 2015 Nissan Sentra with 132,500 miles! Gas saver currently averaging 41.1 miles per gallon!! Well maintained car that has been regularly serviced!
Guns: New Haven Model 679 30-30 Lever Action w/scope, Chinese made AK-47 Chinese with scope, 2 mags (one extended mag) and bayonet. Italian Terni M-1 Carbine military rifle.
Mower – Tools – Glassware – Furniture & Other Items to be sold: 1-owner Husqvarna MZ5225 zero turn mower 52" cut w/25 HP Kohler Courage Pro engine with new belts and battery, 5×10 utility trailer w/ramp, Huskee tiller w/Briggs and Stratton 550 series, Huskee lawn cart, Greenhouse racks and carts, tobacco baskets, wire panels, metal cabinets, tomato baskets, metal wash tub, transplant trays, sprinkler heads, chicken wire, hose reels, metal trash can, metal t-post, temporary electric fence posts, wheel barrow, Pro-Form elliptical machine, matching chest and dresser w/mirror, Bernhardt Buffet, dining table w/6 chairs, lighted China cabinet, TV stand, glass top coffee table, swivel VHS stand, statues, 42" Toshiba flat screen TV and TV stand, tiger statues, tiered stands, picture frames, wall decor, bookshelf, lighted display cabinet, LARGE collection of Home Interior figurines, table and 4 chairs, Childs rocker, antique rocking chair, cedar chest, matching single beds or bunk bed combination, antique dresser, end tables, King and Queen size Comforter sets, sheets, blankets, Frigidaire 18.2 refrigerator white in color, small chest type freezer, large Hull collection, All-Glad dishware cooking set, dishes, Fostoria glasses, white hall glasses, glass pitcher, vases, glass piggy bank, motorcycle helmets, shop lights, targets, skeet thrower, oscillating fans, bullet lamps, Electric turkey fryer, crock pots, decanters, kitchen utensils, shot glass cabinet set, County Line ATV sprayer (used 2-times), blue Ball jars, vintage insulators, Christmas village set, propane Turkey fryer, exercise equipment, baby bed, high chairs, fire wood holder, brand new in the box Toshiba TV stands, children's classroom chairs, children's toys, Christmas decor, zero turn mower lawn jack, kitchen appliances, Tupperware, coffee mugs, dehumidifier, plastic barrel, complete camping set (Coleman stove, lamps, cake stands, cedar table, 3-dining tables, several folding tables, wiring and electrical supplies, Black & Decker battery operated hedge trimmers and blower, metal detector, electric fencing supplies, sprayer, Black and Decker Electromate 400 portable power supply, wrenches, sockets, hammers, pliers, CO2 pellet gun w/cartridges and pellets, scopes, pocket knives (Case XX, Old Timer), camping knife, survival knives, shop carts, creeper, metal organizer and stand, filing cabinet, Husqvarna 350 chain saw with case, Echo chain saw, log roller can hook, hedge trimmers, pluming snake, Skil Saw, 100' tape, back pack sprayer, misc. hand tools, power tools (drill, hammer drill, saws all, impact wrenches), floor jacks, drill bits, garden hoses, hand tools, shop rack, gas cans, step stool, tool box, tie down straps, portable air tank, oil cans, chains w/hooks, heat lamps, Campbell/Hausfield impact set w/sprayer, Kobalt air compressor, Ryobi chop saw, ladders, shop stool, extension cords, love seat, end tables, children's furniture, wooden tool box, antique desk, portable tool box, 12 gallon Craftsman wet/dry shop Vac, smaller shop vac and Many, Many more items to be sold!
Auctioneer's Note: Mr. & Mrs. Schnabel are in the process of selling their home and said these items must go! So make plans now to attend this FRIDAY Auction, March 17th at 9:00 A.M.!! We will see you there!!
Sellers: Steven & Kathy Schnabel
Terms: Cash, check or credit/debit card day of sale. There will be a 4% convenience fee added to any payments made with a credit/debit card.
Auctioneer: Matthew Carman License #5684 For more information or questions call Matthew at 615-633-4300 or 615-633-8717.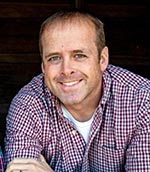 EMAIL: [email protected]
OFFICE PHONE: 615-666-2783
CELL: 615-633-8717
FAX: 615-666-8150
ADDRESS: 625 Hwy. 52 Bypass W, Lafayette TN, 37083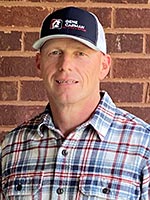 EMAIL: [email protected]
OFFICE PHONE: 615-666-2783
CELL: 615-633-1323
FAX: 615-666-8150
ADDRESS: 625 Hwy. 52 Bypass W, Lafayette TN, 37083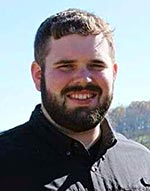 EMAIL: [email protected]
OFFICE PHONE: 615-666-2783
CELL: 615-604-2068
FAX: 615-666-8150
ADDRESS: 625 Hwy. 52 Bypass W, Lafayette TN, 37083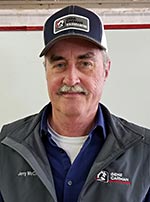 EMAIL: [email protected]
OFFICE PHONE: 615-666-2783
CELL: 615-633-8813
FAX: 615-666-8150
ADDRESS: 625 Hwy. 52 Bypass W, Lafayette TN, 37083