301 CASTLE HEIGHTS AVE, LEBANON TN 37087
BEAUTIFUL 2-BEDROOM 1-BATH BRICK HOUSE
ON A SPACIOUS CORNER LOT – WITHIN WALKING DISTANCE TO TOWN AND CUMBERLAND UNIVERSITY – CITY UTILITIES – C/H/A –CARPORT/PATIO AREA – LARGE BACK YARD – 2005 DODGE NEON-GUNS- CAR-ANTIQUES – FURNITURE – LARGE JEWELL T COLLECTION – TABLE – APPLIANCES & MUCH MORE!
"PART OF THE WILLIAMS ESTATE"
AT ABSOLUTE AUCTION SATURDAY MARCH 4TH, 10:00 A.M. C.S.T.
LOCATION: Auction will be conducted on site at 301 Castle Heights Ave in Lebanon. From W Main St Lebanon take Castle Heights Ave and see home on the left on the corner of Castle Heights and Wagoner St. See auction sign posted.
Real Estate: Consists of a beautiful ranch style brick home situated perfectly on a spacious corner lot. This home was constructed in 1962 and has approx. 1,864 sq. ft. of heated and cooled living space. Home features 2-bedrooms, 1-full bathroom, kitchen, dining area, living room with a gas fireplace, and a converted garage into a bonus room area that is heated and cooled. Other features include a paved drive & parking area, city utilities, C/H/A, carport/patio area, and pretty treed yard! Roof and gutters were replaced in the last 7 years. All of this in an excellent location within walking distance to downtown and Cumberland University! Check out this beautiful brick home being sold at Absolute Auction!
2005 Dodge Neon Car with only 60k miles!
Guns: Remington LT-20 with vent rib barrell in excellent condition- Colt 22 magnum rifle with scope- 2 Stevens Model 311's double barrell shotguns- Marlin Model 57-22 rifle lever action (short action)- Norinco SKS 7.62×39 with 3 mags- New Taurus 3xl 9mm with 2 mags- New Heritage 22 LR revolver- Glock 35 .40 caliber with 2 mags
Antiques-Glassware-Furniture-Appliances- and More!! Large Jewel T glassware collection, Jewel T Oil Cloth, Oil Lamps, Budweiser beer stein collection, King Crown dishes, Couch, loveseat, chairs, Marble top tables, Fenton glass, Grandfather Clock, Carnival glass, Oak Table, Avon glass, Table & Chairs, China cabinet, Corning Ware, Cookware, Crystal glass, 2 Frigidaire refrigerators, Sheffield China set, Crosley Washer, White Westinghouse Dryer, Wood ironing boards, VCR tapes, Old Records, Quilt Rack, Bdr suite, Sheets, Puzzles, Hen on Nests glass, Fainting Couch, Sewing Machine, Quit tops, Vacuum, Hull vase, Lance Chip rack, Ladder, Kettle, Porch and patio furniture, and Many, Many More Items to be Sold!!
Terms: Real Estate – 10% down day of sale and sign contract, balance is due with deed. Personal Property – Cash, check or credit/debit card day of sale. There will be a 4% convenience fee added to any payments made with a credit/debit card.
Auctioneer: Gene Carman III 615-633-1323 Lic: 4496
For more information on this auction call Gene Carman III at 615-633-1323 or 615-666-2783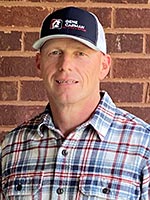 EMAIL: [email protected]
OFFICE PHONE: 615-666-2783
CELL: 615-633-1323
FAX: 615-666-8150
ADDRESS: 625 Hwy. 52 Bypass W, Lafayette TN, 37083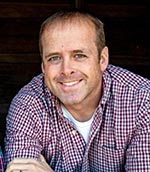 EMAIL: [email protected]
OFFICE PHONE: 615-666-2783
CELL: 615-633-8717
FAX: 615-666-8150
ADDRESS: 625 Hwy. 52 Bypass W, Lafayette TN, 37083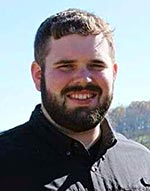 EMAIL: [email protected]
OFFICE PHONE: 615-666-2783
CELL: 615-604-2068
FAX: 615-666-8150
ADDRESS: 625 Hwy. 52 Bypass W, Lafayette TN, 37083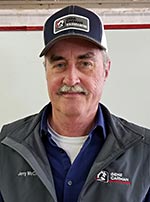 EMAIL: [email protected]
OFFICE PHONE: 615-666-2783
CELL: 615-633-8813
FAX: 615-666-8150
ADDRESS: 625 Hwy. 52 Bypass W, Lafayette TN, 37083