HUGE ALL DAY ESTATE AUCTION!!
ANTIQUES-VINTAGE & PRIMITIVE ITEMS-SIGNS-TOOLS-GUNS-SCALE COLLECTION-TRAILER & MORE
SALE STARTING AT 9:00 A.M.!!
"A PORTION OF THE NINA ABERLE ESTATE"
AT ABSOLUTE AUCTION SATURDAY APRIL 28TH 9:00 A.M.
Location: Auction will be conducted on site at 1200 Russell Rd. in Lafayette the National Guard Armory Bldg. From the intersection of Hwy. 10 and Hwy. 52 in Lafayette, take Hwy. 52 w. 2 miles and turn left onto Old Hwy 52 go approx 1 mile and turn left onto Russell Dr. See Auction signs posted.
ANTIQUES-FURNITURE-VINTAGE & PRIMITIVE ITEMS-SIGNS-TOOLS-GUNS-TRAILER & MORE: Butcher block work bench from 1930's, Display case, typewriters, large scale(pharmacy, scientific, confection, fabric, livestock & more) collection, sewing machines, coffee tin can collection, spool cabinets, dress forms, coffee grinders and mills, parlor set, oak tables, various secretary pieces, cash registers, Coca-Cola bottle cooler that works and Coke memorabilia, tobacco & cigar counter, churns, Planters jar, Tulip bowl collection, phones of all types, oil lamps, Coke Button sign and many other collectible signs and advertising pieces, Hoosier cabinet with copper top, Tom's display rack, Oil bottle collection, sewing cabinet, old screen doors and store doors, lightning rod and ball collection, halltrees, enamel collection, manikin, costume jewelry, Globe file cabinet, Barber chair, iron bed, wagon with a 10×20 tent canopy, garden gates, work bench 8'x3′ with 3 vices attached, trunks, crosscut saws, yard sticks, wicker furniture, weather vanes, 2 wood cook stoves (1 can be used for wood or gas), sidefill icebox that is porcelain lined, Corner cabinet that is supposedly from the home of General George Armstrong Custer, lead windows, Buggy seat/table, leather work bench, 8 ft wooden toboggan, whiskey barrell, 1906 dresser with the original glass mirror, tobacco cutters, asbestos brake, primitive tools, Fairbanks scales, leather glove form, Weston Voltage meter, clocks, opium scales, wood pipe organ flutes, grain scales, cabbage slicers, doorknobs & locks, and MUCH, MUCH, MORE!!!!!!
Guns: Winchester 1906 pump 22 s,l,lr, Eastern Arms 12 gauge single shot, 1917 Enfield 30-06 with a custom made maple stock, Marlin 22 mag lever action, Pellet rifle,
Trailer & Tool: 20 ft enclosed trailer made in 2015 with rubber floor mats, Shop Smith 5 multi wood working tool (comes with 11 tools)
Auctioneer's Note: This is one of the nicest collections that we have had the privilege to sell! Mrs. Aberle and her husband collected these pieces from all over the U.S.! As Mr. Aberle would travel for work he would pick up items for their personal collection. Make sure not to miss this sale! We will start at 9 am and we will have concesions available for lunch and possibly supper!! I promise you won't be disappointed if you can come! Come! Look! Buy!
Terms: Personal Property: Cash, check or credit/debit card day of sale. There will be a 4% convenience fee added to any payments made with a credit/debit card.
Auctioneer: Gene Carman III 615-633-1323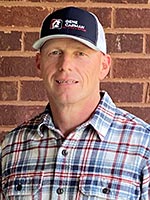 EMAIL: [email protected]
OFFICE PHONE: 615-666-2783
CELL: 615-633-1323
FAX: 615-666-8150
ADDRESS: 625 Hwy. 52 Bypass W, Lafayette TN, 37083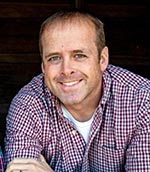 EMAIL: [email protected]
OFFICE PHONE: 615-666-2783
CELL: 615-633-8717
FAX: 615-666-8150
ADDRESS: 625 Hwy. 52 Bypass W, Lafayette TN, 37083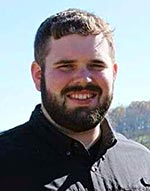 EMAIL: [email protected]
OFFICE PHONE: 615-666-2783
CELL: 615-604-2068
FAX: 615-666-8150
ADDRESS: 625 Hwy. 52 Bypass W, Lafayette TN, 37083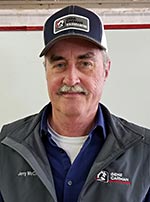 EMAIL: [email protected]
OFFICE PHONE: 615-666-2783
CELL: 615-633-8813
FAX: 615-666-8150
ADDRESS: 625 Hwy. 52 Bypass W, Lafayette TN, 37083