WESTERN MACON COUNTY – EULIA LANE WESTMORELAND, TN
SUPER CHOICE 18.39 ACRES SELLING IN 8 BEAUTIFUL TRACTS – CITY WATER AVAILABLE – SOILS TESTED AND APPROVED FOR SEPTIC SYSTEMS – JUST MINUTES FROM STATE HWY. 52W – LONG ROAD FRONTAGE – EXCELLENT HOME SITES – BANK TERMS – 4 TRACTORS – FARM EQUIPMENT – GOOSENECK TRAILER – WOODWORKING EQUIPMENT – VINTAGE ADVERTISING SIGNS (COKE, ROYAL CROWN, GULF, MARLBORO, STUDEBAKER & MORE!) – PEDAL FIRE TRUCK – COMMERCIAL MEAT EQUIPMENT – TOOLS, TOOLS & MORE TOOLS – ANTIQUES & PRIMITIVE ITEMS – FENCING SUPPLIES AND MUCH MORE!
"A PORTION OF THE MR. CHARLES WILKERSON ESTATE"
AT ABSOLUTE AUCTION SATURDAY MAY 6TH, 10:00 A.M. C.S.T.
LOCATION: Auction will be conducted on site at 256 Eulia Lane in Westmoreland (Macon County). From Lafayette take Hwy. 52 W. for 9.5 miles and turn right on Leaths Branch Rd., go short distance to the stop sign and continue straight on Rocky Mound Rd., go 1.2 miles and turn right on Eulia Lane, property will be on the right. See auction signs posted.
Real Estate consists of a super choice 18.39 acres that has been recently surveyed, platted and staked to be sold in 8 gorgeous building tracts! Tracts range in size from 2.01 acres to 3.21 acres! All tracts lay level to very gently rolling and are all in lush green pasture! All tracts have city water, high speed internet available and have all been soils tested and approved for septic systems!! If you have been looking for that perfect spot to build that new home you must check these tracts out! They are some of the best Western Macon County has to offer and the property is less than 2 miles off of Hwy. 52!! Come! Look!! Buy!!!
Tractors: Massey Ferguson 383 w/81 HP Perkins engine, canopy and dual hydraulic remotes, Massey Ferguson 240S Diesel tractor w/roll bar (this tractor looks like new!), Massey Ferguson 245 Diesel tractor, International 140 Farmall tractor with cultivators.
Farm Equipment: Vermeer 505 Hay roller w/gathering wheels, 20' Diamond gooseneck trailer, New Holland 451 sickle mower, 6' Bush Hog brand Rotary Cutter, 3-pt sprayer with booms, 3-pt hay spear, potato plow, grader blades, re-breaker, New Holland 256 hay rake with dolly wheel, disc, fuel tank w/stand, TYE pasture pleaser seed drill, wagon, boom pole, 3-pt sprayer, Ford 2 bottom plow, 3-pt auger, 3-pt Easy-flow fertilize spreader (109 spinner), fencing supplies, 550 gallon water tank, grader box, 3 point hay mover, 3 point carry all, creosote posts, metal t-post, fencing supplies, large shop organizer bins full of bolts, nuts, etc. and more!
Commercial Wood Working and Meat Equipment: Powermatic 10″ table saw, Powermatic planer, Powermatic dust collector filtration, Jointer/Planer, Jet band saw, Jet drill press, Router w/work station table, Craftsman Radial arm saw, Rigid 12″ wood turning lathe, commercial Globe Stimpson meat grinder, Commercial upright meat saw, cutting boards, meat saws and stainless steel tables!
Advertising Signs – Antiques – Primitive Items – Tools & More! Vintage metal advertising signs (Coke, Royal Crown, Marlboro, Studebaker, Gulf, Tydol), Tobacco collectibles and advertising, Zippo lighters, set of 1933 matching license plates, Buddy pedal fire truck, King wood burning stove, large wooden display case, work benches, shop cart, vise, Stihl weedeaters and Stihl chain saw, Bench grinder with stand, Milwaukee chop saw, metal gas cans, metal shelves, Proforce generator, extension chords, power tools, hand tools, jack stands, garden seeder, ladder back chairs, Tiller, Troybilt riding mower, lard presses, large kettles, cross cut saws, antique sled, iron skillets, coke bottles, dolleys, metal wagon, hydraulic floor jack, Rock Island vise, metal shop cabinet, Stanley mobile work center, screw and nut organizer, crock churns, Lincoln welder, Hitachi cordless drill, hydraulic gear puller, welding supplies, vintage refrigerator, grease guns, tobacco knives, creeper, tobacco advertising, history of the Civil War in photos and prints, propane tanks, blue jars, antique scooter, Blackhawk corn shellers, Vintage Aspirin dispenser, enamel pots, cast iron horse carriage, lard kettle with stand, metal wash tub, central boiler wood furnace insulated with a cast iron door, refrigerator, propane grill, hand sprayers, metal detector, treadmill, Lay's jar, enamel pieces, milk crates, Copper pot, canning jars and much more!!!
Agent's Note: We at Gene Carman Real Estate & Auctions are honored to have the opportunity to conduct this Absolute Estate Auction of Mr. Charles Wilkerson! We have something here for everyone! Outstanding building tracts, tractors, farm equipment, advertising signs, antiques and much more!! This is an auction that you will not want to miss! Make sure to mark your calendars now to attend this outstanding estate auction Saturday, May 6th at 10:00 A.M. We will see you there!!
Terms: Real Estate – 15% down day of sale balance with deed. Macon Bank & Trust is offering the following Non-Qualifying Terms with buyer paying a total of 20% down, balance payable over 10-15 years (bank's discretion), interest rate to be 9.25% and to readjust each 3-years thereafter with bank's interest rate. Tractors, Farm Equipment & Personal Property: Cash, check, credit/debit cards (an additional 4% convenience fee will be charged) day of sale.
Auctioneer: Matthew Carman License #5684/270762 For more information or questions, call Matthew at 615-666-2783 or 615-633-8717. 
Seller: Ms. Sandra Wilkerson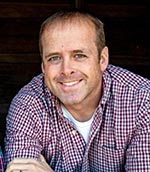 EMAIL: [email protected]
OFFICE PHONE: 615-666-2783
CELL: 615-633-8717
FAX: 615-666-8150
ADDRESS: 625 Hwy. 52 Bypass W, Lafayette TN, 37083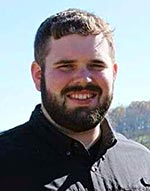 EMAIL: [email protected]
OFFICE PHONE: 615-666-2783
CELL: 615-604-2068
FAX: 615-666-8150
ADDRESS: 625 Hwy. 52 Bypass W, Lafayette TN, 37083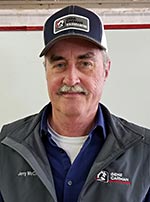 EMAIL: [email protected]
OFFICE PHONE: 615-666-2783
CELL: 615-633-8813
FAX: 615-666-8150
ADDRESS: 625 Hwy. 52 Bypass W, Lafayette TN, 37083