2 FARMS SELLING AT CHANCERY COURT AUCTION
CHANCERY COURT OF TROUSDALE COUNTY FILE #1085
"THE ESTATE OF HAROLD EUGENE SNEED"
FARM #1 – HALEY LANE LEBANON, TN SMITH COUNTY 103.64 ACRES SELLING IN ONE LARGE TRACT – VERY PRIVATE – OPEN PASTURE LAND – MARKETABLE TIMBER – OLD HOMESTEAD – BARN – SPRINGS – STREAMS – WATERFALL – ABUNDANCE OF WILDLIFE – BEAUTIFUL VIEWS!
FARM #2 – 160 SNEED LANE LEBANON, TN TROUSDALE COUNTY CHOICE 99.84 ACRES SELLING IN 6 BEAUTIFUL TRACTS – STONE HOUSE – 40X60 BARN W/LOFT – LARGE POND – CITY WATER AVAILABLE – SOILS TESTED FOR SEPTIC SYSTEMS – EXCELLENT HOME SITES – PRIME BUILDING TRACTS AND LARGER ACREAGE TRACTS!! JOHN DEERE MODEL B TRACTOR – ALLIS CHALMERS MODEL G SPIDER TRACTOR – FORD TRACTOR – KODIAK ROTARY CUTTER – VINTAGE JOHN DEERE MANURE SPREADER – JOHN DEERE 400 FEED MIXER – JOHN DEERE 440 CRAWLER/LOADER – OLD TRUCKS – LINCOLN WELDER – OLD BOAT OTHER ITEMS TO BE SOLD!!
BOTH FARMS AND ALL TRACTORS & FARM EQUIPMENT WILL BE SOLD AT 160 SNEED LANE LEBANON, TN
AT ABSOLUTE AUCTION SATURDAY APRIL 29TH 10:00 A.M.
LOCATION: Auction will be conducted onsite at 160 Sneed Lane in Lebanon, TN Trousdale County. Directions to Farm #1 – From Carthage, take Lebanon Hwy./US-70N 10 miles, turn right on Hiwassee Rd., go 7.5 miles and turn left on Haley Ln, go to the end of Haley Lane and continue on access road to the property. Farm #2 – From Hartsville take Hwy. 141 S. (River Street) 3.5 miles, continue straight on Cedar Bluff Rd., go 3.4 miles and turn right on Sneed Lane. See auction signs posted!
Real Estate: Farm #1 – Located just off of Hiwassee Rd, and Haley Lane in Smith County: Consists of a picturesque 103.64 acres that will be selling in one large tract! If you have been looking for a large acreage tract you must check this one out! This beautiful farm has a little of everything! Beautiful open pasture, hidden fields, springs, streams, waterfall, old homestead, barn, marketable timber & more!! A great place to escape the hustle & bustle of life and enjoy the peace & quiet of the country! Excellent hunting loaded with wildlife! This would make an excellent little farm with some work or a great recreational tract! Tracts like this are extremely hard to find!! Bring your truck, SUV, ATV or UTV and check it out! You will not be disappointed!
Farm #2 – Located on Cedar Bluff Rd. and Sneed Lane in Trousdale County: Consists of a choice 99.84 acres that has been surveyed, platted and staked to be sold in 6 beautiful tracts! Tracts range in size from 3.01 acres to 43.33 acres! Tract #5 is improved with an older stone house that is ready for restoration, several outbuildings and a large 40×60 barn w/huge loft area. Tracts #1 through #3 are prime building tracts that are level and have access to a small creek/stream. Tract #4 and #5 are larger secluded tracts that have excellent building sites and Tract #4 also has a large pond! All tracts have been soils tested and approved for septic systems and have access to city water!! Both farms are in a great location just minutes from Lebanon, Hartsville and Carthage and approx. 45 minutes from Nashville!! Come! Look! Buy!
Tractors – Trucks & Farm Equipment: John Deere Model B tractor, John Deere 400 feed mixer, vintage John Deere manure spreader, John Deere 440 crawler/loader, antique Allis Chalmers Model G "Spider" tractor, Ford 3000 tractor – New Holland chain roller, New Holland Super Hayliner 68 baler, 3-pt spreader, 2-bottom plow, 10′ Kodiak rotary cutter, old flat bed trucks, Lincoln Welder and trailer, vintage wooden boat, hay rake, mortar mixer and other items to be sold!
TERMS OF SALE: Property will be sold for CASH, 10% payable on the day of the sale and sign a sales contract with the balance due upon closing. Possession will be on confirmation by Chancellor C.K. Smith of the Chancery Court of Trousdale County, Tennessee. The real property is being sold "As Is". Announcements made on the sale date take precedence.
Seller: Ms. Shelly Brawner Special Commissioner and Receiver 303 East Main Street Hartsville, TN 37074 615.374.2996
Attorney for Estate – C. Tracey Parks 324 West Main Street Lebanon, TN 37087 615.444.9893
Auctioneer & Agent: Matthew Carman Lic. #5684 For more information or to view the property prior to the auction contact Matthew at 615-633-4300 or 615-633-8717.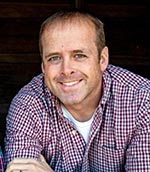 EMAIL: [email protected]
OFFICE PHONE: 615-666-2783
CELL: 615-633-8717
FAX: 615-666-8150
ADDRESS: 625 Hwy. 52 Bypass W, Lafayette TN, 37083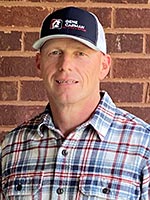 EMAIL: [email protected]
OFFICE PHONE: 615-666-2783
CELL: 615-633-1323
FAX: 615-666-8150
ADDRESS: 625 Hwy. 52 Bypass W, Lafayette TN, 37083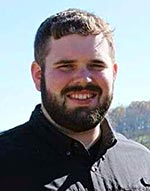 EMAIL: [email protected]
OFFICE PHONE: 615-666-2783
CELL: 615-604-2068
FAX: 615-666-8150
ADDRESS: 625 Hwy. 52 Bypass W, Lafayette TN, 37083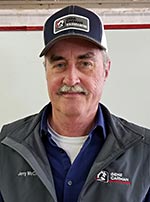 EMAIL: [email protected]
OFFICE PHONE: 615-666-2783
CELL: 615-633-8813
FAX: 615-666-8150
ADDRESS: 625 Hwy. 52 Bypass W, Lafayette TN, 37083