GALEN ROAD – LAFAYETTE, TN
MACON COUNTY
GORGEOUS 37.55 ACRES SELLING IN 4 BEAUTIFUL TRACTS – 42×96 TOBACCO BARN (WILL HOLD 8,000 STICKS) – 42X96 HAY BARN/EQUIPMENT BARN – CITY WATER & HIGH SPEED INTERNET AVAILABLE – SOILS TESTED FOR SEPTIC SYSTEMS – BEAUTIFUL BUILDING SITES – PRIME 1.57 ACRE BUILDING TRACT – LARGER ACREAGE TRACTS – YOUNG TIMBER – EXCELLENT NON-QUALIFYING BANK TERMS AVAILABLE!
AT AUCTION SATURDAY April 22nd 10:00 A.M.
Location: Auction will be conducted on site on Galen Road. From the intersection of Hwy. 10 & 52 in Lafayette, take Hwy. 52 East 1 mile and turn left on Sneed Blvd. go ½ mile and turn right on Galen Rd. (TN-261) go 5 miles and see property on the right. See Auction signs posted.
Real Estate: Consists of a choice 37.55 acres that has been surveyed, platted and staked to be sold in 4 beautiful tracts! Tracts range in size from 1.57 acres to 16.18 acres! Tract #1 is 6.17 acres that has a nice building site. Tract #2 is 16.18 acres that is improved with a 42×96 tobacco barn (that will hold 8,000 sticks) and also a 42×96 hay barn/equipment barn! This tract is in good pasture bordered by woods and has some stunning views and excellent building sites! Tract #3 is a prime 1.57 acre building tract ready for that new home! Tract #4 is 13.63 acres that has a gorgeous building site, young timber and a small spring!! All tracts have been soils tested and approved for septic systems!! All tracts have city water and high speed internet available!! If you have been looking for a spot to build that new home or maybe you have been looking for a nice farm w/improvements, you must check out what these tracts have to offer!! Beautiful country setting (Country Living At It's Finest!) but yet only 5 miles from town! Come! Look!! Buy!!!
Tract #1 – 6.17 acres 169' road frontage
Tract #2 – 16.18 acres 70' road frontage 42×96 tobacco barn & 42×96 hay barn/equipment barn.
Tract #3 – 1.57 acres 125' road frontage
Tract #4 – 13.63 acres 50' road frontage
Auctioneer's Note: Very seldom do you have the opportunity to purchase land with improvements like this! Outstanding structures, beautiful building sites, soils tested, city water & high speed internet available! All you need is your house plans! Mark your calendar now to be there, April 22nd at 10:00 A.M.! We will see you there!
Sellers: Jackie & Sonja Gregory
Terms: Real Estate – 15% down day of sale balance with deed. Macon Bank & Trust is offering the following Non-Qualifying Terms with buyer paying a total of 20% down, balance payable over 10-15 years (bank's discretion), interest rate to be 9.25% and to readjust each 3-years thereafter with bank's interest rate. For more information about the bank terms, contact Ryan Cothron at 615-666-2121.
Auctioneer & Agent – Matthew Carman License #5684. For more information or questions call Matthew at 615-666-2783, 615-633-8717 or toll free 888-308-6286. Visit our website ww.carmanrealestate.com to view additional pictures and survey plat.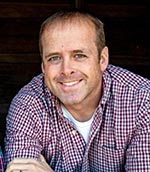 EMAIL: [email protected]
OFFICE PHONE: 615-666-2783
CELL: 615-633-8717
FAX: 615-666-8150
ADDRESS: 625 Hwy. 52 Bypass W, Lafayette TN, 37083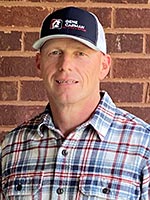 EMAIL: [email protected]
OFFICE PHONE: 615-666-2783
CELL: 615-633-1323
FAX: 615-666-8150
ADDRESS: 625 Hwy. 52 Bypass W, Lafayette TN, 37083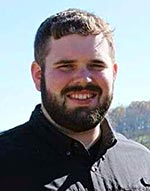 EMAIL: [email protected]
OFFICE PHONE: 615-666-2783
CELL: 615-604-2068
FAX: 615-666-8150
ADDRESS: 625 Hwy. 52 Bypass W, Lafayette TN, 37083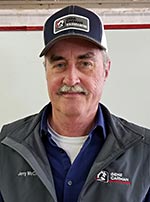 EMAIL: [email protected]
OFFICE PHONE: 615-666-2783
CELL: 615-633-8813
FAX: 615-666-8150
ADDRESS: 625 Hwy. 52 Bypass W, Lafayette TN, 37083