908 CHESTNUT STREET
LIVINGSTON, TN – OVERTON COUNTY
NICE 3 BEDROOM 2 BATH BRICK HOUSE & LOT INSIDE THE CITY LIMITS – BASEMENT – CITY UTILITIES – 10X16 STORAGE BUILDING – FURNITURE – TOOLS – GLASSWARE (SOME FOSTORIA AND FIESTA) – FLAT SCREEN T.V.'S – CROCKS – DAVIS CABINET BEDROOM SUITE AND TONS MORE!
THE DEWITT & MAYME SWALLOWS ESTATE
AT ABSOLUTE AUCTION – NOVEMBER 4TH, 2023 AT 10:00 A.M.
Location: Auction will be conducted on site at 908 Chestnut Street. From Livingston, TN Courthouse take East Main Street (85 East). Turn right on Myers Street then a left on Chestnut Street. Auction will be on the left.
Real Estate: Consist of a nice 3 bedroom 2 bath brick & vinyl home with city utilities and all located within the city limits. House features a living room, kitchen & dining room, den, hardwood floors, & appliances! Make sure you mark your calendars now for Saturday November 4th at 10:00 A.M. to come be with us!
Personal Property: We have a little something for everyone! Davis Cabinet bedroom suite (bed, chest, dresser, 2 nightstands, steps), dining room tables and chairs, couch, loveseat, flat screen tv's, coffee tables and end tables, Tiffany lamp, red and crystal fostoria glassware, moon & star glassware, fiesta, pie safe, roll top desk, Dr. Pepper cooler, sewing machines, pots & pans, kitchen utensils, cookware, knives, coins, dolls, buffet, crocks, canning jars, buttons, marbles, baskets, blankets, spreads, books, tools, and much much more!
Auctioneers Note: Come be with us on November 4th at 10:00 A.M.! A beautiful home being offered to you at ABSOLUTE Auction! Great for a first time home buyer or could be a great investment opportunity! A nice home with city utilities and located within the city limits of Livingston, TN! Conveniently located just 30 minutes away from Cookeville as well. We look forward to seeing you there!
Terms: Real Estate – 15% down day of sale balance with deed. Personal Property – Cash, check, or credit/debit cards. If you use a debit or credit card there will be a 4% convenience fee charge added to your total to use that service.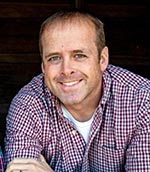 EMAIL: [email protected]
OFFICE PHONE: 615-666-2783
CELL: 615-633-8717
FAX: 615-666-8150
ADDRESS: 625 Hwy. 52 Bypass W, Lafayette TN, 37083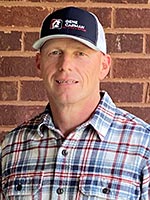 EMAIL: [email protected]
OFFICE PHONE: 615-666-2783
CELL: 615-633-1323
FAX: 615-666-8150
ADDRESS: 625 Hwy. 52 Bypass W, Lafayette TN, 37083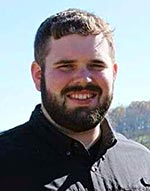 EMAIL: [email protected]
OFFICE PHONE: 615-666-2783
CELL: 615-604-2068
FAX: 615-666-8150
ADDRESS: 625 Hwy. 52 Bypass W, Lafayette TN, 37083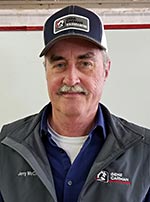 EMAIL: [email protected]
OFFICE PHONE: 615-666-2783
CELL: 615-633-8813
FAX: 615-666-8150
ADDRESS: 625 Hwy. 52 Bypass W, Lafayette TN, 37083