2310 WARTRACE HIGHWAY
WHITLEYVILLE, TN – MACON COUNTY
CHOICE 31.72 ACRES TO BE SOLD IN 3 TRACTS – CITY WATER AVAILABLE – BANK TERMS – BARN – MERCURY GRAND MARQUIS – FORD PICKUP TRUCKS TRACTORS (INTERNATIONAL, FARMALL, ALLIS-CHALMERS) – PEACE DOLLAR INDIAN HEAD & WHEAT PENNIES – OLD DIMES, QUARTERS, NICKELS – BLUE SEAL $1 BILLS AND RED SEAL $2 BILL- FARMING IMPLEMENTS & MORE!
"THE ROBERT CARVER ESTATE"
AT ABSOLUTE AUCTION – SATURDAY – NOVEMBER 11TH AT 10:00 A.M.
Location: Auction will be conducted on site at 2310 Wartrace Highway. From Lafayette, take Highway 52 East for 1 mile. Turn right onto Red Boiling Springs Rd & go 2 miles, slight right on Union Camp Rd (TN-262). Go 13.3 miles & the property will be on the right. Look for auction signs.
Real Estate: Choice 31.72 acres to be platted & staked in 3 tracts and sold at public auction on November 11th at 10 A.M.! Tracts are mostly wooded with a few open areas and Wartrace Creek Frontage! Great Recreational tracts & possibly some timber! One tract is improved with a barn & an old homestead! Mark your calendar now to attend this auction!
Car – Trucks – Tractors – Coins & More: Mercury Grand Marquis, 1982/83 Ford f150 truck, 1979 Ford F250, 1968 Ford F350 with flatbed, Ford F500 Flatbed, International Tractors, Farmall Tractor, 2 Allis Chalmers Tractors, Peace Dollar, Franklin half dollar, Indian head pennies, Wheat pennies, Barber dimes & quarters, Silver Eagle, Blue certificate $1 bills, Red certificate $2 Bill, Collectible United States of the Confederacy Money (printed in 1954). Farming implements, Troybilt and craftsmen riding mowers, scrap metal & more!
Auctioneer's Note: There is no better investment than an investment in real estate. What a great opportunity we have for you on November 11th at 10:00 A.M. to own a piece of real estate. We look forward to seeing you there!
Terms: Real Estate: 15% down day of sale balance with deed. Personal Property: Cash Or Check
For more information or questions call Matthew at 615-666-2783, 615-633-8717 or toll free 888-308-6286.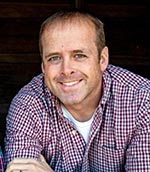 EMAIL: [email protected]
OFFICE PHONE: 615-666-2783
CELL: 615-633-8717
FAX: 615-666-8150
ADDRESS: 625 Hwy. 52 Bypass W, Lafayette TN, 37083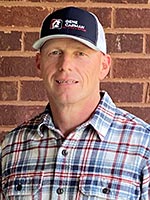 EMAIL: [email protected]
OFFICE PHONE: 615-666-2783
CELL: 615-633-1323
FAX: 615-666-8150
ADDRESS: 625 Hwy. 52 Bypass W, Lafayette TN, 37083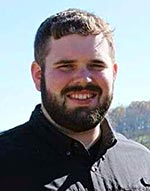 EMAIL: [email protected]
OFFICE PHONE: 615-666-2783
CELL: 615-604-2068
FAX: 615-666-8150
ADDRESS: 625 Hwy. 52 Bypass W, Lafayette TN, 37083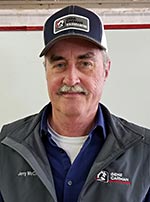 EMAIL: [email protected]
OFFICE PHONE: 615-666-2783
CELL: 615-633-8813
FAX: 615-666-8150
ADDRESS: 625 Hwy. 52 Bypass W, Lafayette TN, 37083