4225 NEW HARMONY ROAD
NEAR THE MACON/TROUSDALE COUNTY LINE
CHOICE 90.99 ACRES SELLING IN 18 BEAUTIFUL TRACTS – COUNTRY HOME – EXCELLENT BUILDING SITES – CITY WATER AVAILABLE – SOILS TESTED FOR SEPTIC SYSTEMS – GORGEOUS VIEWS – BARN – LARGER WOODED ACREAGE TRACTS – BEAUTIFUL LEVEL TO GENTLY ROLLING PASTURES – LONG ROAD FRONTAGE ON 2 ROADS – WILDLIFE – EXCELLENT LOCATION – NON-QUALIFYING BANK TERMS
"A FAMILY OWNED FARM FOR ALMOST 100 YEARS"
"KNOWN AS A PORTION OF THE RC AND LENA MORGAN PROPERTY"
AT ABSOLUTE AUCTION SATURDAY OCTOBER 28TH 10:00 A.M.
Location: Auction will be conducted on site at 4225 New Harmony Road in Hartsville (Macon County). From Lafayette take Hwy. 52 W. to the Brattontown red light, turn left on Old 52 go 1.5 miles and bear left on New Harmony Rd. go 4.2 miles and see property on the left. From Hartsville, take McMurry Blvd. E. turn left on New Halltown Rd., go 6.3 miles and see property on the right. See auction signs posted.
Real Estate: Consists of a choice 90.99 acres that has been surveyed, platted and staked to be sold in 18 beautiful tracts! Tracts range in size from 2.01 acres to 17.96 acres! Tract #2 is improved with a beautiful country home on a choice 2.01 acre lot! Home features approx. 1,464 sq. ft. of living space, living room, eat-in kitchen, utility room area, home can be utilized as a 2 or 3-bedroom home, tongue and grove ceilings, hardwood & vinyl floors, replacement windows, propane heat, covered back porch and rocking chair front porch! This home is in a beautiful country setting! Other tracts feature excellent building sites and have all been soils tested and approved for septic systems! All tracts have access to city water and high speed internet!! We also have two large acreage tracts that are all wooded that provide excellent hunting along with privacy & seclusion and some timber! Have you been looking for property that has an amazing view? We have some tracts that provide absolutely gorgeous views! Farm fronts on both New Harmony Road and Beech Hill Lane and is just minutes from Hartsville and Lafayette! This is one of the prettiest farms that you will ever see and has been in the Morgan Family for almost 100 years! "A once in a lifetime opportunity!". We also have excellent Non-Qualifying bank terms available as well!! Come! Look!! Buy!!!
Auctioneer's Note: Wow! That is what you will say when you see this gorgeous farm! What an outstanding opportunity for you the buyer!! Beautiful rolling pastures, wooded tracts, city water, soils tested, excellent building sites, long road frontage, nice country home and more! This is an outstanding real estate auction that you will not want to miss! Make plans now to be at 4225 New Harmony Rd., Saturday, October 28th at 10:00 A.M.! We will see you there!!
Sellers: Randy & Andy Morgan
Terms: Real Estate – 15% down day of sale balance with deed. Macon Bank & Trust is offering the following Non-Qualifying Terms with buyer paying a total of 20% down, balance payable over 10-15 years (bank's discretion), interest rate to be 9.875% and to readjust each 3-years thereafter with bank's interest rate. For more information about the bank terms, contact Ryan Cothron at 615-666-2121.
Auctioneer & Agent – Matthew Carman License #5684. For more information or questions call Matthew at 615-666-2783, 615-633-8717 or toll free 888-308-6286.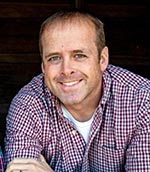 EMAIL: [email protected]
OFFICE PHONE: 615-666-2783
CELL: 615-633-8717
FAX: 615-666-8150
ADDRESS: 625 Hwy. 52 Bypass W, Lafayette TN, 37083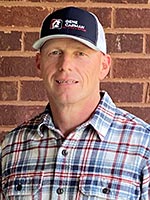 EMAIL: [email protected]
OFFICE PHONE: 615-666-2783
CELL: 615-633-1323
FAX: 615-666-8150
ADDRESS: 625 Hwy. 52 Bypass W, Lafayette TN, 37083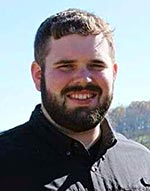 EMAIL: [email protected]
OFFICE PHONE: 615-666-2783
CELL: 615-604-2068
FAX: 615-666-8150
ADDRESS: 625 Hwy. 52 Bypass W, Lafayette TN, 37083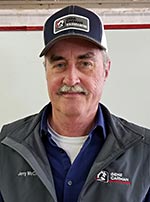 EMAIL: [email protected]
OFFICE PHONE: 615-666-2783
CELL: 615-633-8813
FAX: 615-666-8150
ADDRESS: 625 Hwy. 52 Bypass W, Lafayette TN, 37083