1984 CELINA ROAD – RED BOILING SPRINGS – MACON COUNTY
CHOICE 38.32 ACRES SELLING IN 6 BEAUTIFUL TRACTS – PRIVACY & SECLUSION – WOODED TRACTS – EXCELLENT BUILDING SITES – CITY WATER AVAILABLE – SOILS TESTED FOR SEPTIC SYSTEMS – GORGEOUS VIEWS – PONDS – 6 PIECE LIILIAN RUSSELL BDR SUITE W/LINGERIE CHEST – BLACK DIAMOND WOOD COOK STOVE – GLASSWARE (CARNIVAL, PINK & GREEN DEPRESSION, FIESTA, MOSSER GLASS & MORE) – GONE WITH THE WIND LAMPS – DISPLAY CABINETS – CROSS CUT SAWS – CROCKS – SINGLE TREE COLLECTION – TOOLS – PRIMITIVE ITEMS – BLUE JARS W/ZINC LIDS – MARBE TOP TABLES – QUILTS – HOUSEHOLD ITEMS – COLLECTIBLES AND MUCH MORE! AN ALL DAY SALE!!
"A PORTION OF THE JOHN & PEGGY WILSON ESTATE PROPERTY"
AT ABSOLUTE AUCTION SATURDAY OCTOBER 14TH 9:00 A.M.
Location: Auction will be conducted AT 1984 Celina Rd. in Red Boiling Springs. From RBS, take Hwy. 52 E 3.4 miles and turn left on Celina Rd., go approx. 1 mile to auction site on the left. Property being sold is just past 1984 Celina Rd. on the left. See auction signs posted.
Real Estate: Consists of a choice 38.32 acres that has been surveyed, platted and staked to be sold in 6 beautiful tracts! Tracts range in size from 2.16 acres to 10.63 acres! All tracts front on Celina RD. and have excellent building sites, city water available and have all been soils tested and approved for septic systems. Tracts #3 and #4 are gorgeous secluded tracts mostly in nice pasture that boast some amazing views! Tract #1 is 2.16 acres and is improved with a nice pond! Tracts #5 and #6 are mostly wooded with a nice secluded pasture area and Tract #5 also has a nice pond! Some outstanding tracts that are just minutes off of Hwy. 52! Privacy & Seclusion!! If you are in the market for a nice acreage tract to build that new home on you must check these tracts out! They are gorgeous!! We also have excellent Non-Qualifying bank terms available as well!! Come! Look!! Buy!!!
Glassware – Furniture – Tools – Primitive Items – Household Items & More!! 6-piece Lillian Russell bedroom suite (dresser w/mirror, bed, chest, night stand and lingerie cabinet and bedside steps (looks like brand new!!), Black Diamond wood cook stove, Green depression, pink depression, carnival glass, Mosser glass, carnival punch glass, tea pots, corner lighted display cabinet, Home interior figurines, Assortment of Gone with the Wind Lamps, matching marble top tables, marble top sofa table, love seat, antique lamp tables, entertainment stand, Jadeite pitcher and glasses, carnival pitchers and glasses, , 2 Victorian chairs, small oak desk, chocolate set, double hanging floor lamp, hand stitched quilts, engraved powder horns, lighted curio cabinet, matching dresser w/mirror and chest, large oak table, Indian collectibles, oil lamps, single bed, antique dresser w/mirror, Fiesta bowls and plates, oak dining room table and 6 chairs, China cabinet, oak washstand, crock churn w/dasher, survival knives and machete, kitchen cabinet, Corning ware, pots and pans, small kitchen appliances, wooden bowls, 2-wheel dolly, glass cookie jar, iron skillets, cookware, Blue jars w/marbles, die cast cars, Jim Frost Knives and knife display case, Willcox and Gibbs commercial sewing machines, Coca Cola clock, Coleman lanterns, football helmets, hand seeders, hand tools, assortment of blue Ball jars w/zinc lids, bench grinder, vise, ping pong table, air hockey/pool/ping pong table, treadmill, enamel pots, crock jugs, vintage cooler, wooden rocker, cast iron bean pot, Assortment of hand tools, extension ladder, atv ramps, single tree collection, hames w/brass knobs, boom dogs, live trap, cross cut saws, post driver, PTO seeder, tree stand, wheel barrows, boom pole, horse drawn equipment, cast iron pots w/stands, step ladder, barb wire, metal gas cans, milk cans, collars, AC/DC welder, handyman jack, metal signs, tool boxes, chuck a luck hand setters, match boxes, floor jack, portable air tank, shop cart and much more.
Auctioneer's Note: What an outstanding opportunity for you the buyer!! Beautiful secluded pastures, wooded tracts, city water, soils tested, ponds, excellent building sites and more! Some outstanding land in an outstanding location!! Don't forget all the glassware, furniture and other items to be sold! This will be an All Day Sale!! Come prepared to spend the day and bring a friend, or two!! Mark your calendar now to be at 1984 Celin Rd. in Red Boiling Springs at 9:00 A.M.! (Real Estate to be sold at 10:00 A.M.) We will see you there!
Sellers: Jeffery Wilson and Cameron Wilson
Terms: Real Estate – 15% down day of sale balance with deed. Macon Bank & Trust is offering the following Non-Qualifying Terms with buyer paying a total of 20% down, balance payable over 10-15 years (bank's discretion), interest rate to be 9.875% and to readjust each 3-years thereafter with bank's interest rate. For more information about the bank terms, contact Ryan Cothron at 615-666-2121. Personal Property: Cash, check or credit/debit card. There will be a 4% convenience fee added to any payments made with a credit/debit card.
Auctioneer & Agent – Matthew Carman License #5684. For more information or questions call Matthew at 615-666-2783, 615-633-8717 or toll free 888-308-6286.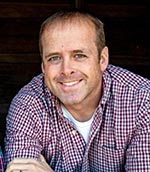 EMAIL: [email protected]
OFFICE PHONE: 615-666-2783
CELL: 615-633-8717
FAX: 615-666-8150
ADDRESS: 625 Hwy. 52 Bypass W, Lafayette TN, 37083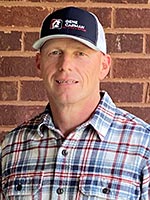 EMAIL: [email protected]
OFFICE PHONE: 615-666-2783
CELL: 615-633-1323
FAX: 615-666-8150
ADDRESS: 625 Hwy. 52 Bypass W, Lafayette TN, 37083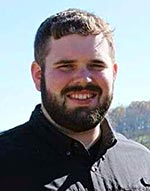 EMAIL: [email protected]
OFFICE PHONE: 615-666-2783
CELL: 615-604-2068
FAX: 615-666-8150
ADDRESS: 625 Hwy. 52 Bypass W, Lafayette TN, 37083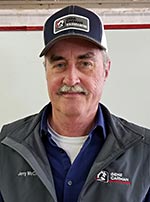 EMAIL: [email protected]
OFFICE PHONE: 615-666-2783
CELL: 615-633-8813
FAX: 615-666-8150
ADDRESS: 625 Hwy. 52 Bypass W, Lafayette TN, 37083