535 GAMALIEL RD. (HWY. 56) & WHITSON HOLLOW RD.
RED BOILING SPRINGS – MACON COUNTY
CHOICE 23.31 ACRES SELLING IN 8 BEAUTIFUL TRACTS – 3 BDR, 2-BATH BRICK HOUSE W/FULL BASEMENT – 1-CAR ATTACHED GARAGE – DETACHED GARAGE/SHOP – GORGEOUS HOME SITES – CITY WATER AND NATURAL GAS AVAILABLE – SOILS TESTED FOR SEPTIC SYSTEMS – LONG FRONTAGE – EXCELLENT NON-QUALIFYING BANK TERMS AVAILABLE – ANTIQUES – FURNITURE – GLASSWARE – COLLECTIBLES AND OTHER HOUSEHOLD ITEMS!!
"KNOWN AS THE JOE AND DOYE ANNE GIBSON PROPERTY"
AT AUCTION SATURDAY JUNE 10TH 10:00 A.M.
Location: Auction will be conducted on site at 535 Gamaliel in Red Boiling Springs. From Red Boiling Springs, take Lafayette Rd/Hwy 56 approx. 3.2 miles and see property on the left. See Auction signs posted.
Real Estate: Consists of a beautiful 23.31 acres that has been surveyed, platted and staked to be sold in 8 gorgeous tracts! Tracts range in size from 2.01 acres to 5.54 acres! Tract #3 is improved with a nice 3-bedroom, 2-bath all brick home w/full basement. This home was constructed in 1981 and features approx. 1,446 sq. ft. of living space, living room, kitchen/dining combination, master bedroom w/full bath, large utility room and 1-car attached garage. The basement area provides for lots of extra storage and also has a flu for a wood burning stove and walk-out door! Home has central air and heat that is connected to natural gas, city water, replacement windows and dimensional roof! This beautiful home is situated perfectly on 2.05 acres and is also improved with a detached shop/storage bldg. Remaining tracts have all been soils tested and approved for septic systems, have city water and natural gas available and front either Hwy. 56 (Gamaliel Rd.) or Whitson Hollow Rd! Beautiful building sites ready for that new home!! Tract #4 is improved with a nice pond and several fruit trees! Property is located just minutes from Red Boiling Springs and Hwy. 52!! Don't forget about the Excellent Non-Qualifying bank terms that we have available as well!! Come! Look!! Buy!!!
Antiques – Glassware – Collectibles – Furniture & Household Items: Marble top end tables and coffee table, Lazy-boy rocker/recliner, couch (both sides recline and storage compartment) with matching rocker/recliner, old Polaroid camera w/case, Glassware (milk glass, carnival, amber & pink and green depression glass, Star of David and more!) old wooden table, elliptical machine, antique wooden rockers, ladder back chairs, Dixie treadle sewing machine w/stool, antique trunks (one with old vintage books), Corning Ware, canister set, cast iron skillets and bean pot, tread mill, Coleman propane stove, vintage trash can rack with metal trash cans, metal box fans, pressure canners, metal bed, Homelite weed eater, Noritake China (Lacewood Pattern), Whirlpool tub, King wood burning stove, vintage suitcases, vintage magazines, assortment of canning jars, vintage clock collection, electric shoe polisher, Columbus electric stove, whiskey decanters, old bottles, crock churn w/dasher and lid, iris pattern vases, blue Ball jars (some with zinc lids), chalk pieces, step stools, Mrs. Butterworth bottles, Premium Saltine Cracker box, toys, figurines, coffee mugs, small kitchen appliances, assortment of VHS videos, cookie jars, baskets, stuffed animals, books, lawn seeder, pots and pans, vintage table, pump with Briggs and Stratton engine, picture and frames, lamps, collectible plates, kitchen utensils, dining table with 1 leaf and 6 chairs, Necchi-National cabinet sewing machine, Whirlpool side by side refrigerator/freezer, Panasonic microwave, portable pots, VHS organizers, grandma and grandpa w/bench, vintage TVs, wall decor, dolls, vintage lighters & razors, Ab Rocket, single bed, large tins, Christmas decor and many, many other household items.
Auctioneer's Note: If you have been in the market for a nice brick home or a place to build your dream home you must check out this beautiful little farm! Each tract has a beautiful bldg. site with utilities available! Also, don't forget about all the glassware, collectibles, antiques and more we will be selling!! Mark your calendars now to attend this outstanding estate auction Saturday, June 10th at 10:00 A.M. We will see you there!!
Seller: Mrs. Linda Degler
Terms: Real Estate – 15% down day of sale balance with deed. Macon Bank & Trust is offering the following Non-Qualifying Terms with buyer paying a total of 20% down, balance payable over 10-15 years (bank's discretion), interest rate to be 9.25% and to readjust each 3-years thereafter with bank's interest rate. Balance due with deed. (Bank terms are not available on the house tract, Tract #3)
Auctioneer & Agent – Matthew Carman License #5684 For more information or questions call Matthew at 615-666-2783, 615-633-8717 or toll free 888-308-6286.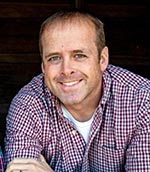 EMAIL: [email protected]
OFFICE PHONE: 615-666-2783
CELL: 615-633-8717
FAX: 615-666-8150
ADDRESS: 625 Hwy. 52 Bypass W, Lafayette TN, 37083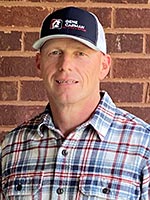 EMAIL: [email protected]
OFFICE PHONE: 615-666-2783
CELL: 615-633-1323
FAX: 615-666-8150
ADDRESS: 625 Hwy. 52 Bypass W, Lafayette TN, 37083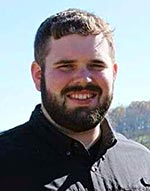 EMAIL: [email protected]
OFFICE PHONE: 615-666-2783
CELL: 615-604-2068
FAX: 615-666-8150
ADDRESS: 625 Hwy. 52 Bypass W, Lafayette TN, 37083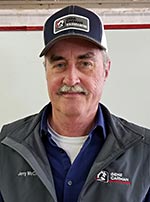 EMAIL: [email protected]
OFFICE PHONE: 615-666-2783
CELL: 615-633-8813
FAX: 615-666-8150
ADDRESS: 625 Hwy. 52 Bypass W, Lafayette TN, 37083