1060 TAYLOR BRANCH LN.
DIXON SPRINGS, TN – MACON COUNTY
CHARMING & BEAUTIFUL 4-BEDROOM, 3-BATH HISTORIC HOME ON 4.97 ACRES- 2-CAR DETACHED GARAGE W/WORKSHOP AREAS –LARGE BARN- C/H/A – COVERED PORCHES – AWESOME LOCATION – ANTIQUES –GUNS- TILLERS – TOOLS–FARM GATES AND PANELS- GLASSWARE – FURNITURE – APPLIANCES – QUILTS –DOLL COLLECTION- HOUSEHOLD ITEMS & MUCH, MUCH MORE!!
"THE ANNETTE COTHRON ESTATE PROPERTY"
AT ABSOLUTE AUCTION SATURDAY JUNE 3RD 10:00 A.M.
Location: Auction will be conducted on site at 1060 Taylor Branch Ln Dixon Springs, TN 37057. From Lafayette take Hwy 10 south approx 5 miles turn left onto Taylor Branch Ln and See Auction signs posted.
Real Estate: Consists of a charming 4 bdr 3 bath house on 4.97 acres only minutes from town yet country setting! This home is surrounded by large farms! Home features approx. 2,900 sq. ft. of heated & cooled living space, 4-bedrooms, 3-full baths, 3 kitchens , dining area, 3 living room areas, laundry room, sunroom, and office! Home has city water, C/H/A, multiple covered porches to enjoy the scenery! Other improvements include a 2-car detached garage with workshop areas and a large barn!! This home is historic and has been in the same family for approximately 80 years! The home is adorned with 2 large rock chimneys and has trees and landscaping to enjoy! Plenty of room for a large family or someone who wants to enjoy country living! We have pasture for your horses or farm animals too! Don't miss this opportunity!
Quilts – Furniture – Glassware – Antiques – Appliances- Doll Collection& Household Items: Assortment of beautiful quilts, porch furniture, Fostoria glassware, patio table and chairs, kitchen table and chairs, secretary cabinet, oak showcase cabinets, Whirlpool side by side refrigerator/freezer, Several freezers, Amana Dryer, Stove, towels, lamp tables, matching lamps, throws and blankets, several bedroom suites, cedar chest, crocks, pottery pieces, lamps, jewelry boxes, carnival glass, wooden gliders, TV's and stand, pictures and frames, folding tables, Madame Alexander, American Girl, Shirley Temple porcelain dolls, Pyrex, pots and pans, glasses, dishes, Christmas decor, vintage metal buckets, blue Ball and Mason jars, dining room table and china cabinet, grandfather clock, mantle clock, wicker furniture, Harmony House china, Chocolate set, piano, Precious Moments Collection- Handmade baskets and basket making tools- leather working tools-stuffed animals- vcr and dvd tapes- antique books- figurines- silver plated serving sets- and many more items to be sold!!
Guns-Tools-Farm Gates & Panels- More: A collection of beautiful older bolt action shotguns of all gauges made by Higgins, Stevens, and Mossberg &Sons, Heritage Rancher, Rossi lever action, older Sks rifle with bayonet, 2 older pump shotguns, Mowers, handtools, hay elevators, ladders, heavy duty coral panels and farm gates, barbwire, disc, tillers, head catch, water trough, chainsaws, and much more!
Auctioneer's Note: What an opportunity to buy some pieces of history! Mrs. Annette lived to be 102 years old and some of these items have been in her family for many years. Her home is beautiful and still has so much to offer for many more years to come! We have something at this auction for everyone! Come prepared to spend the day and bring a friend!
Sellers: The Heirs of the Annette Cothron Estate
Terms: Real Estate – 15% down day of sale balance with deed. Personal Property: Cash, check or credit/debit card day of sale. There will be a 4% convenience fee added to any payments made with a credit/debit card.
Auctioneer: Gene Carman III 615-633-1323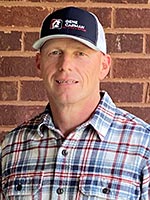 EMAIL: [email protected]
OFFICE PHONE: 615-666-2783
CELL: 615-633-1323
FAX: 615-666-8150
ADDRESS: 625 Hwy. 52 Bypass W, Lafayette TN, 37083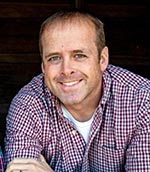 EMAIL: [email protected]
OFFICE PHONE: 615-666-2783
CELL: 615-633-8717
FAX: 615-666-8150
ADDRESS: 625 Hwy. 52 Bypass W, Lafayette TN, 37083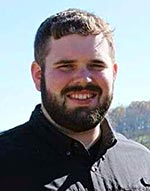 EMAIL: [email protected]
OFFICE PHONE: 615-666-2783
CELL: 615-604-2068
FAX: 615-666-8150
ADDRESS: 625 Hwy. 52 Bypass W, Lafayette TN, 37083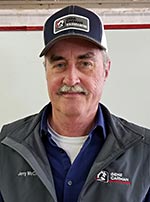 EMAIL: [email protected]
OFFICE PHONE: 615-666-2783
CELL: 615-633-8813
FAX: 615-666-8150
ADDRESS: 625 Hwy. 52 Bypass W, Lafayette TN, 37083