PLEASE MAKE SURE YOU READ ALL THE TERMS & CONDITIONS BEFORE BIDDING.
AUCTION STARTS: SEPTEMBER 2ND AT 10:00 A.M. CST
AUCTION ENDS: SEPTEMBER 12TH STARTING AT 6:00 P.M. CST
SEE INDIVIDUAL ITEMS FOR EXACT CLOSING TIME.
EXTENDED BIDDING: THIS IS A TIMED AUCTION, IF A BID IS PLACED WITHIN THE FINAL 2 MINUTES OF THAT ITEM CLOSING IT WILL EXTEND THAT ITEM FOR AN ADDITIONAL 2 MINUTES.
LOCATION: YOU WILL PAY AT 102 DIXIE STREET, HARTSVILLE TN, 37074
YOU CAN PREVIEW THE PLAYGROUND EQUIPMENT AT YOUR DISCRETION. PLAYGROUND EQUIPMENT IS LOCATED AT 245 MARLENE STREET, HARTSVILLE TN, 37074. TO PREVIEW THE BUSES – ZERO TURN MOWER – SCHOOL EQUIPMENT PLEASE CALL DAVID COTHRON AT 615-633-8721
PICK-UP TIMES & LOCATION:  PLEASE READ CAREFULLY!
BUYERS WHO PURCHASE THE PLAYGROUND EQUIPMENT MUST DISASSEMBLE AND REMOVE FROM THE PROPERTY WITHIN 3O DAYS AFTER SEPTEMBER 15TH, 2023. ITEMS THAT ARE LEFT AFTER THE 30 DAYS (PAID FOR OR NOT) WILL BE FORFEITED AND THE COUNTY WILL REMOVE THOSE ITEMS.  ALL ITEMS MUST BE PAID FOR AT 102 DIXIE STREET, HARTSVILLE TN, 37074 ON SEPTEMBER 15TH, 2023 FROM 8:00 AM TO 5:00 PM.
WHERE TO PAY: 102 DIXIE STREET, HARTSVILLE TN, 37074
PAYMENT OPTIONS: CASH, CHECKS, CREDIT OR DEBIT CARDS. OUT OF STATE CHECKS MUST BE ACCOMPANIED WITH A PROOF OF FUND BANK LETTER. IF YOU USE A CREDIT OR DEBIT CARD THERE WILL BE AN ADDITIONAL 4% CONVENIENCE FEE CHARGE. PAY AT PICK-UP.
BUYER'S PREMIUM: THERE IS A 10% BUYER'S PREMIUM IN EFFECT FOR THIS AUCTION.
*EMPLOYEES OF THE TROUSDALE COUNTY SCHOOL SYSTEM & TROUSDALE COUNTY GOVERNMENT CAN BID ON/PURCHASE ITEMS.
ALL SALES ARE FINAL. NO REFUNDS, RETURNS, OR EXCHANGES. ON ANY ITEMS.
SHIPPING IS NOT AVAILABLE FOR THESE ITEMS.
IF YOU BID ON AN ITEM OR ITEMS AND DO NOT PAY & PICK THEM UP,  YOU WILL BE PERMANENTLY BANNED.
DO NOT BID IF YOU CAN NOT MAKE THE SCHEDULED PICKUP TIME/LOCATION UNLESS YOU HAVE MADE PRIOR ARRANGEMENTS TO THE AUCTION STARTING.
ALL ITEMS SOLD "AS IS." WITH NO WARRANTIES OR GUARANTEES EXPRESSED OR IMPLIED. ALL SALES ARE FINAL.
GENE CARMAN REAL ESTATE & AUCTIONS HAS MADE EVERY ATTEMPT TO ACCURATELY DESCRIBE EACH ITEM, BUT IN NO WAY GUARANTEES OR WARRANTIES THE DESCRIPTION OF EACH ITEM.
IF YOU HAVE ANY QUESTIONS REGARDING THE AUCTION EMAIL WESLEY ANDERSON AT [email protected]
GENE CARMAN REAL ESTATE & AUCTIONS IS ACTING SOLELY AS AN AGENT FOR THE SELLER(S).
AUCTIONEERS/AFFILIATE AUCTIONEERS & THEIR LICENSE NUMBER.
MATTHEW CARMAN – 5684, GENE CARMAN III – 4496, WESLEY ANDERSON – 7057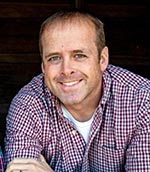 EMAIL: [email protected]
OFFICE PHONE: 615-666-2783
CELL: 615-633-8717
FAX: 615-666-8150
ADDRESS: 625 Hwy. 52 Bypass W, Lafayette TN, 37083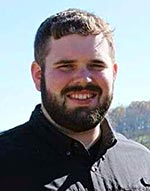 EMAIL: [email protected]
OFFICE PHONE: 615-666-2783
CELL: 615-604-2068
FAX: 615-666-8150
ADDRESS: 625 Hwy. 52 Bypass W, Lafayette TN, 37083