ONLINE AUCTION #2
DODGE DAKOTA TRUCK – ENCLOSED TRAILER – GUNS – COINS – AMMO – FOUR WHEELER – MOWERS – HOUSEHOLD ITEMS & SO MUCH MORE!!!
AUCTION STARTS: NOVEMBER 5TH AT 10:00 A.M. CST
AUCTION ENDS: NOVEMBER 15TH STARTING AT 6:00 P.M. CST
SEE INDIVIDUAL ITEMS FOR EXACT CLOSING TIME.
EXTENDED BIDDING: THIS IS A TIMED AUCTION, IF A BID IS PLACED WITHIN THE FINAL 2 MINUTES OF THAT ITEM CLOSING IT WILL EXTEND THAT ITEM FOR AN ADDITIONAL 2 MINUTES.
LOCATION: 226 BROADWAY, HARTSVILLE TN, 37074
PREVIEW DAY WILL BE NOVEMBER 10TH FROM 12:00 TO 5:00 P.M.
PICK-UP TIMES & LOCATION: ALL ITEMS CAN BE PICKED UP AT 226 BROADWAY, HARTSVILLE TN, 37074 ON NOVEMBER 18TH FROM 7:00 A.M. TO 6:00 P.M.
WHERE TO PAY: 226 BROADWAY, HARTSVILLE TN, 37074.
PAYMENT OPTIONS: CASH, CHECKS, CREDIT OR DEBIT CARDS. OUT OF STATE CHECKS MUST BE ACCOMPANIED WITH A PROOF OF FUND BANK LETTER. IF YOU USE A CREDIT OR DEBIT CARD THERE WILL BE AN ADDITIONAL CONVENIENCE FEE CHARGE. PAY AT PICK-UP.
BUYER'S PREMIUM: THERE IS A 10% BUYER'S PREMIUM IN EFFECT FOR THIS AUCTION.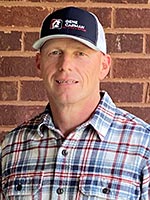 EMAIL: [email protected]
OFFICE PHONE: 615-666-2783
CELL: 615-633-1323
FAX: 615-666-8150
ADDRESS: 625 Hwy. 52 Bypass W, Lafayette TN, 37083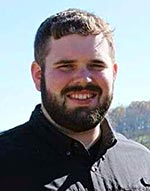 EMAIL: [email protected]
OFFICE PHONE: 615-666-2783
CELL: 615-604-2068
FAX: 615-666-8150
ADDRESS: 625 Hwy. 52 Bypass W, Lafayette TN, 37083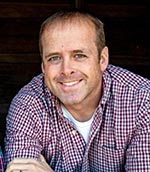 EMAIL: [email protected]
OFFICE PHONE: 615-666-2783
CELL: 615-633-8717
FAX: 615-666-8150
ADDRESS: 625 Hwy. 52 Bypass W, Lafayette TN, 37083