Online Only Auction
GUNS – GUN SAFE-KNIVES – COLLECTOR DOLLS – RIDING MOWER – GLASSWARE – HAND TOOLS- HOUSEHOLD ITEMS – FURNITURE & MORE!
AUCTION STARTS September 17th AT 10:00 A.M.
AUCTION ENDS September 27th AT 6:00 P.M. (ENDS IN GROUPS)
PREVIEW DATE: September 22nd 12:00 TO 5:00 P.M.
GUNS – SAFE-KNIVES: Winchester 1886 lever action- Spencer lever action rifle made in the late 1800's- SKS Rifles- Ruger handguns- JC Higgins 22 cal rifle-Black Powder guns-Colt revolver-Stevens Model 311A 16 ga double barrell-Winchester Model 94 30-30-Remington Model 700 BDL 30-06, & many more! Several pocket knives, Case XX- Bulldog Germany & more! different ammunition as well!
Furniture – Mower – Household Items – Tools: Craftsman Riding Mower, tool boxes, gas cans, pet crates, hand tools! Bedroom suite, couches, chairs, kitchen table and chairs, appliances, kids toys-Several Collector dolls-Treadmills-and so much more!                                                                                Auctioneers Note: Several of these guns and many of the knives and the dolls are being sold to settle estates. Some of these guns date back into the late 1800's and have been in the family for at least 3 generations!
Payment Options: There is a 10% Buyers Premium. Pay with Cash, Check, or Credit Card. There will be a 3% convenience fee charge to use that service. Pick up is behind 226 Broadway, Hartsville TN, 37074 between Farmers Harvest restaurant and Oreilly Auto Parts Sept 30th from 7:00 A.M. to 6:00 P.M. Preview Day is Sept 22nd 12 to 5 P.M. – Guns & Knives will not be available for preview!
PICK-UP TIMES & LOCATION: ALL FIREARMS TO BE PICKED UP AT TROUSDALE COUNTY FIREARMS LOCATED AT 104 VANCE AVE, HARTSVILLE TN, 37074.  YOU MUST PAY AT 226 BROADWAY, HARTSVILLE, BEFORE PICKING UP YOU FIREARM TO SHOW PROOF OF PURCHASE. STORE HOURS ARE MONDAY, TUESDAY, THURSDAY, & FRIDAY 9:30-5:30 & SATURDAY 8:00-12:00. IF YOU PURCHASE A FIREARM YOU MUST PASS A BACKGROUND CHECK. BACKGROUND FEE IS $25.00 A BUYER, IF YOU PURCHASE 1 OR MORE GUNS THEN YOU ONLY PAY THE $25. ALL OTHER ITEMS CAN BE PICKED UP AT 226 BROADWAY, HARTSVILLE TN, 37074 ON SEPTEMBER 30TH FROM 7:00 A.M. TO 6:00 P.M. 
Preview Day is Sept 22nd 12 to 5 P.M.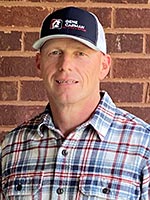 EMAIL: [email protected]
OFFICE PHONE: 615-666-2783
CELL: 615-633-1323
FAX: 615-666-8150
ADDRESS: 625 Hwy. 52 Bypass W, Lafayette TN, 37083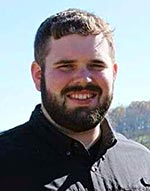 EMAIL: [email protected]
OFFICE PHONE: 615-666-2783
CELL: 615-604-2068
FAX: 615-666-8150
ADDRESS: 625 Hwy. 52 Bypass W, Lafayette TN, 37083