BRANSON TRACTOR – MERCURY MONTEGO CAR – DODGE VAN – GUNS – KNIVES – FURNITURE – 2 RIDING MOWERS – GLASSWARE – HAND TOOLS & POWER TOOLS HOUSEHOLD ITEMS – FURNITURE & SO MUCH MORE!!
AUCTION STARTS JULY 2ND AT 10:00 A.M.
AUCTION ENDS JULY 12TH AT 6:00 P.M. (ENDS IN GROUPS)
PREVIEW DATE: JULY 7TH 12:00 TO 5:00 P.M.
TRACTOR – VEHICLES – GUNS – KNIVES: Branson 4520R tractor w/loader and only 56 hrs, Kodiak Bushhog, 2005 Mercury Montego car with 307,427 miles, 1985 Dodge 350 Royal showing 75,000 miles (may not be accurate). Winchester 12 gauge pump, Ruger Police Service 357, Henry 45-70 Single Shot, Taurus 9mm, Zigana PX-9, FIE Titan II 380, HWM 357, Smith & Wesson 9mm, SKS, Rossi, JC Higgins, & more! Case XX pocket knives, Bulldog Germany, Rough Rider & more! tons of different ammunition as well!
Farm Supplies – Furniture – Mowers – Household Items – Tools: Troybilt & John Deere Riding Mowers, Panels, fencing, gates (10 ft, 8 ft, 4 ft), water troughs, chicken feeders, universal hay fork, tool boxes, tarps, shop fans, Mr. Buddy heaters, gas cans, pet crates, hay racks, trash cans, all kinds of power and hand tools! Bedroom suites, couches, chairs, kitchen tables and chairs, appliances, kids toys and board games, comic books, Budweiser holiday steins, & so much more!
Payment Options: There is a 10% Buyers Premium. Pay with Cash, Check, or Credit Card. There will be a 3% convenience fee charge to use that service. Pick up is at 226 Broadway, Hartsville TN, 37074 July 15th from 7:00 A.M. to 7:00 P.M. Preview Day is July 7th 12 to 5 P.M. – Guns will not be available for preview!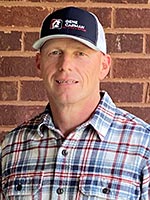 EMAIL: [email protected]
OFFICE PHONE: 615-666-2783
CELL: 615-633-1323
FAX: 615-666-8150
ADDRESS: 625 Hwy. 52 Bypass W, Lafayette TN, 37083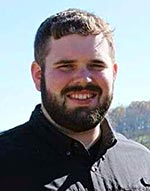 EMAIL: [email protected]
OFFICE PHONE: 615-666-2783
CELL: 615-604-2068
FAX: 615-666-8150
ADDRESS: 625 Hwy. 52 Bypass W, Lafayette TN, 37083