LOCATION: Pick-up & Preview will be at Mckee Circle in Hartsville Tn, 37074. From Hartsville Take HWY 25 East for 3.6 Miles. Turn Right onto Starlite Road & go 1 mile. Turn Left onto Four Lake Regional Blvd, Make right onto Trousdale Way, Make Right onto Sumner Way, Turn Left on Wilson Way, & a slight Right onto McKee Circle. Building will be on Left. Look for Signs.
TOOLS & FLOORING: Rigid Sander, Tool Grinder, Chicago 14'' cutoff saw, Ryobi Miter saw, Chicago Router Table with Router, 5 Speed Drill Press, Central Pneumatic & Bostitch Nail guns, Dewalt drill & saws & sander, Dewalt Jump Starter, Shop Vacs – Craftsman, Rigid, & Stinger brands, Caulking Guns & Materials, Paint & painting supplies, Wood Flooring Adhesive, Mortar Mix, Extension Chords, Drill Bits, Saw Blades, Clamps, Allen Wrenches, Sockets, Welding Rods & Helmets, Solid Bamboo Flooring & other types of flooring, measuring tapes, hammers, Levels, Jack Stands, Creeper, Ammo Cans, Several Boxes of Pneumatic Rubber Pad, Commercial Porter Basketball Frames & Motorized Backboard, Volleyball Judge Stand & Net, Two 15′ Rolls of Outdoor/Indoor Carpet Many More Items.
GLASSWARE, DOLLS, & MISC: Measuring Bowls, Jars, Plates, Mickey Mouse Glasses, Stemmed Glassware, Norman Rockwell Plate, Crock Pot, A Complete Set of Noritake China, Mixing Bowls, Pots & Pans, Tupperware, Cutting Boards, Towels, Pottery, Porcelain Dolls, Lee Middleton Dolls, Barbie Dolls, Office Desk & Office Chairs, & More!
FOR MORE INFORMATION & UPDATES GO TO WWW.CARMANREALESTATE.COM
TERMS: Cash Or Check at Pick-up, Pay with Debit/Credit Card Online (There will be a Convenience fee charge). A 10% Buyers Premium will be added on all items. All items must be picked up June 11th, 2021 from 9:00 A.M. – 5:00 P.M..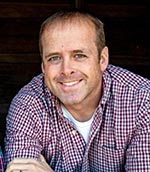 EMAIL: [email protected]
OFFICE PHONE: 615-666-2783
CELL: 615-633-8717
FAX: 615-666-8150
ADDRESS: 625 Hwy. 52 Bypass W, Lafayette TN, 37083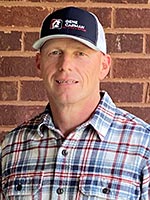 EMAIL: [email protected]
OFFICE PHONE: 615-666-2783
CELL: 615-633-1323
FAX: 615-666-8150
ADDRESS: 625 Hwy. 52 Bypass W, Lafayette TN, 37083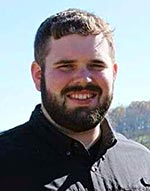 EMAIL: [email protected]
OFFICE PHONE: 615-666-2783
CELL: 615-604-2068
FAX: 615-666-8150
ADDRESS: 625 Hwy. 52 Bypass W, Lafayette TN, 37083