Pick – Up Times & Location: All firearms to be picked up at RTAC – 209 Public Square, Lafayette TN. All other Items can be picked up at the Gene Carman Real Estate Office on July 15th or 16th from 9:00 A.M. – 5:00 P.M. You must pay for your for you gun before going to RTAC so that you can get your proof of Purchase.
Knives: This is a great collection of knives that we have to offer you! Case Knives – Pink Pearl, Giraffe Bone, Mother of Pearl, Muskrat Dealer set (1 of 500), Limited XX Edition Dealer Set (1 of 250). We have Kissing Crane, Bulldog, Canyon Creek, Rough Rider & So Much More!
Coins & Currency: Tons of $2 Bills ranging in years from 1976-2013, Eisenhower Silver Dollars Ranging in years 1971, 72, 74 & Bicentennial. One Ounce Silver Bars. Old Paper Money $50 Green Seal, $1 Blue & Red Seal, 1934 Series $20 Bills, V Nickels & Buffalo Nickels, & More That's being added!
To Stay Up To Date Go To www.carmanrealestate.com
Guns, Cards & Other Items: Rossi 22, Cricket 22 (My First Rifle) we will be selling this with a My First Case Pocket Knife! HamerLi 22, Packs of Baseball, Football, Basketball, Hockey Cards, some are still in the packs. Small Cast Iron Cannons, Prince Albert & Velvet Tobacco Cans,
Terms: Cash, Check, Or Debit/Credit Cards at Pick-Up (There will be a 3% convenience fee charge to use a Debit or Credit Card) A 10% buyers premium will be added on all items. Please check out our web site for up to date information as items are still being added!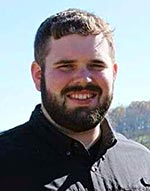 EMAIL: [email protected]
OFFICE PHONE: 615-666-2783
CELL: 615-604-2068
FAX: 615-666-8150
ADDRESS: 625 Hwy. 52 Bypass W, Lafayette TN, 37083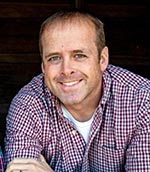 EMAIL: [email protected]
OFFICE PHONE: 615-666-2783
CELL: 615-633-8717
FAX: 615-666-8150
ADDRESS: 625 Hwy. 52 Bypass W, Lafayette TN, 37083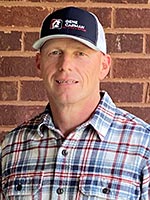 EMAIL: [email protected]
OFFICE PHONE: 615-666-2783
CELL: 615-633-1323
FAX: 615-666-8150
ADDRESS: 625 Hwy. 52 Bypass W, Lafayette TN, 37083