LOCATION: Located at 1113 Harsh Lane, Castalian Springs, TN. Directions from Gallatin, take Highway 25E, go approx. 6 miles, turn right on Harsh Lane, to property on the left, see auction signs posted.
REAL ESTATE (SELLING AT 9 A.M.): Consists of 5 choice acres improved with a 4-bedroom 3-bath brick/vinyl sided home. Main floor features spacious living room, kitchen complete with stove, oven, microwave, and dishwasher, breakfast area, den with utility closet, 2 sun rooms, 3 bedrooms, and 2 full baths (jet tub). Basement features 1 bedroom and 1 bath with storage room and large open area. Home has CH&A, carpet/vinyl/tile and hardwood flooring, huge deck with an above-ground pool and gazebo, paved drive, 3-car carport, and large shop building. This home is in a beautiful setting with mature trees
VEHICLES: Nissan Frontier truck with king cab (approx. 49,500 miles) and 2016 Acura RDX (44,935 Miles).
GUNS: Marlin 22 rifle model 60, Santa Fe jungle carbine MR1, Savage over and under 20 gauge with 22 on top, H&R 22 revolver, Remington 243 model 7400 w/scope, Fox 16 gauge and Fox 20 gauge double barrel model B shot guns, Stevens 410 double barrel, Charles Daly 410, Remington double barrel 28 gauge, (3) PA 63 9 mm Hungary, & R61 9 mm Budapest, Charles Daly 410, Browning 16 Gauge (Sweet Sixteen), Mossberg 22-250 REM With strap, Case, & Scope
COINS & JEWELRY: You name it, we have it. $50, $20, $10, and $5 gold coins, silver dollars, half dollars, uncirculated quarters, quarter sets, proof sets, silver coins, silver eagles, $1 bill, $2 bills, buffalo nickels, necklaces, pocket watch, gold watches, gold rings, diamond rings and pocket knives.
HOUSEHOLD ITEMS: Dining table and 6 chairs, breakfast table and 4 chairs, china cabinet, buffet, desks, king bed, full beds, dresser, chest of drawers, night stands, accent tables, couches, recliners, upholstered swivel chair, lamps & floor lamps, coffee tables and end tables, glass-doored curio cabinets, pictures and frames, figurines, vases, concrete yard statues, gas grill, Maytag Dryer, Sears upright freezer, Frigidaire freezer, Hot point refrigerator, Whirlpool stainless side-by-side refrigerator, Whirlpool washer and dryer, tv trays, flat screen tvs, Blue-Ray player, tv cabinets, Sauna, folding single cot, vacuums, exercise bike, weight bench, lots of radio parts, camera, Sentry gun safe, computer, copier, paper shredder, Kimball piano, small kitchen appliances including coffee makers, toaster, blender, mixer, toaster oven, pressure cooker and more, pitcher and bowl set, baskets, pots and pans, glassware galore, Celeste Syracuse china set, glasses, bowls, plates, silverware, utensils, bar stools, dvds, grill, smoker, and lots more.
TRACTORS, INDUSTRIAL & WOOD WORKING TOOLS: 2 industrial milling machines, 2 Jet industrial metal lathes, industrial drill press, band saws, other drill presses, large Craftsman and other tool boxes, grinder, wood lathe, table saws, generators, ladders, all kinds of hand tools, saws, 5 hp 60-gallon air compressor, dog house, 2 John Deere mowers (1 zero turn), Gator (4×2), Bob cat with no engine, Seadoo Jet ski & trailer, boat trailer, approx. 16 ft. flatbed trailer, Massey Ferguson 150 Tractor, 2 Brasov-Romania tractors looks like a Ford (1 with loader and 1 missing motor), J-Bar 6 ft. bushhog, and so much more.
NOTE FROM AGENT: This is an awesome opportunity for anyone in the market for a nice home with acreage. Great location just minutes from town. Property is being sold absolute to settle an estate. We also have lots of personal property items to sell. Come prepared to spend the day and bring a friend. There is something for everyone! We will be selling under 2 tents with 2 auctioneers.
TERMS: Real Estate: 10% down day of sale, the remaining balance, cash with deed. Personal property: Cash, check, credit, or debit card accepted.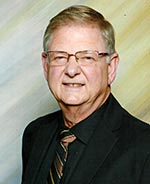 Broker/Auctioneer/Appraiser
EMAIL: [email protected]
OFFICE PHONE: 615-452-5341
CELL: 615-210-7168
FAX: 615-451-1268
ADDRESS: 1195 Nashville Pike, Gallatin TN, 37066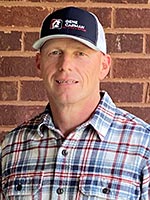 EMAIL: [email protected]
OFFICE PHONE: 615-666-2783
CELL: 615-633-1323
FAX: 615-666-8150
ADDRESS: 625 Hwy. 52 Bypass W, Lafayette TN, 37083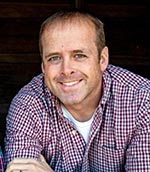 EMAIL: [email protected]
OFFICE PHONE: 615-666-2783
CELL: 615-633-8717
FAX: 615-666-8150
ADDRESS: 625 Hwy. 52 Bypass W, Lafayette TN, 37083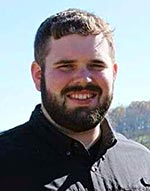 EMAIL: [email protected]
OFFICE PHONE: 615-666-2783
CELL: 615-604-2068
FAX: 615-666-8150
ADDRESS: 625 Hwy. 52 Bypass W, Lafayette TN, 37083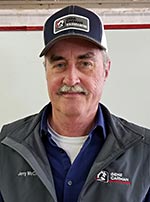 EMAIL: [email protected]
OFFICE PHONE: 615-666-2783
CELL: 615-633-8813
FAX: 615-666-8150
ADDRESS: 625 Hwy. 52 Bypass W, Lafayette TN, 37083