Sale #1 Sat Oct 30th 10 am AT AUCTION!!!
Location: Doan Rd & E Pin Hook rd Sparta TN. From Sparta take Hwy 70 east towards Smithville approx 10 miles turn left onto Doan Rd and see auction posted on right
Real Estate: Consists of 96 acres that has been surveyed and will be offered in 12 tracts. Tracts range in size from 5.30 acres to 13.02 acres.
Auctioneer's Note: Super located property that is absolutely gorgeous with amazing views! Only 6.7 miles to Sligo Marina on Center Hill Lake and the Caney Fork River! Beautiful home sites or camp sites! Tract 3 has a small waterfall. Tracts 11 & 12 share a small pond. City water is available and property has been soils tested. Come! Look! Buy!
SALE #1 TRACTS & ACREAGE ARE AS FOLLOWS:
TRACT #1 – 7.66 TRACT #2 – 7.60 TRACT #3 – 5.72 TRACT #4 – 11.83
TRACT #5 – 13.02 TRACT #6 – 5.45 TRACT #7 – 5.45 TRACT #8 – 7.87
TRACT #9 – 11.52 TRACT #10 – 5.31 TRACT #11 – 5.87 TRACT #12 – 9.01
Sale #2 Sat Oct 30th 2 pm AT ABSOLUTE AUCTION!!!
Location: Hutchings St. and Volunteer Dr Sparta, TN. From Sparta take Hwy 111 towards Cookeville bear right onto N. Spring St ramp (Hwy 289) turn right and then left onto S. Edgewood Dr and then left onto Hutchings St and see auction signs on property.
Real Estate: Large building lot selling in one lot- City water and sewer available.
Auctioneer's Note: Great opportunity to buy a building lot at Absolute Auction. Near town and Hwy 111. Come! Look! Buy!
Terms for Both Sales: 15% down the day of the sale and sign the purchase agreement and pay the balance with the deed.
1% Broker Participation Being Offered. Must have Buyer Registered Prior to The Auction Sale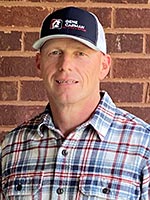 EMAIL: [email protected]
OFFICE PHONE: 615-666-2783
CELL: 615-633-1323
FAX: 615-666-8150
ADDRESS: 625 Hwy. 52 Bypass W, Lafayette TN, 37083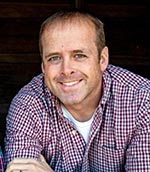 EMAIL: [email protected]
OFFICE PHONE: 615-666-2783
CELL: 615-633-8717
FAX: 615-666-8150
ADDRESS: 625 Hwy. 52 Bypass W, Lafayette TN, 37083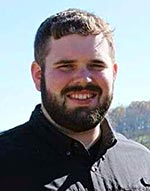 EMAIL: [email protected]
OFFICE PHONE: 615-666-2783
CELL: 615-604-2068
FAX: 615-666-8150
ADDRESS: 625 Hwy. 52 Bypass W, Lafayette TN, 37083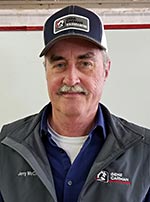 EMAIL: [email protected]
OFFICE PHONE: 615-666-2783
CELL: 615-633-8813
FAX: 615-666-8150
ADDRESS: 625 Hwy. 52 Bypass W, Lafayette TN, 37083