REAL ESTATE TO BE SOLD AT 10:00 A.M.
LOCATION: Auction will be conducted on site at 696 Hawkins Rd. Westmoreland, TN. From Lafayette, take Hwy. 52 West go 8.8 miles, turn right Leaths Branch Rd, come to stop and continue straight on Rocky Mound Rd, go 5.5 miles and turn left on Hawkins Rd. Property will be approx. ½ mile on the right. From Westmoreland take Hwy. 52 East 2.8 miles turn left Leaths Branch Rd, come to stop and continue straight on Rocky Mound Rd, go 5.5 miles and turn left on Hawkins Rd. Property will be approx. ½ mile on the right.
Real Estate: Consists of a choice 31.30 acres that has been surveyed, platted and staked to be sold in 5 beautiful tracts! Tract #5 consists of a beautiful 5.01 acres that is improved with a one owner brick house that features approx. 1,416 sq. ft., 3-bedrooms, 1-full bath, living room, kitchen/dining combination w/lots of cabinets and stove, spacious den, original hardwood floors, partial unfinished basement w/garage door, covered front porch, C/H/A, 2-wells, city water, mature shade trees & much more!! Additional tracts include (3) choice 2 acre tracts that provide nice building sites with city water and high speed internet accessibility and have all been soils tested and approved for septic systems! Tract #3 is a large 20.11 acre parcel that is mostly wooded and provides lots of privacy! An excellent hunting or recreational tract to enjoy the outdoors! This 20.11 acres has also been a proven timber producer through the years!! Whether you are in the market for a nice home or a place to build that new home we have it! 5 beautiful tracts in Western Macon Co.!! Come! Look! Buy!
Guns! Guns! Guns! Approx. 55 guns including Browning Challenger III 22 LR, Browning Challenger 22 LR, Hi-Standard Sport-King 22 LR, Hi-Standard Sport-King 22 LR, Dura-matic Hi-Standard Model 101 22 LR, Supermatic Trophy Hi-Standard 22 LR, Magnum Research 22 LR, Colt 25 Automatic, Beretta 25 Automatic, Smith and Wesson M&P Shield 9mm w/extra mag, Smith and Wesson SD40 40 cal, Canik TP9da 9mm, Rock Island Arms mid-size .45, Smith and Wesson Model 38 .38 special, Smith and Wesson Model 17-4 22 LR, Smith and Wesson Model 10-8 38, Smith and Wesson Model 64-3 38 special, Rossi 38 special, Taurus .357 Magnum w-ported barrel, Smith and Wesson SD9 9mm, 3032 Beretta Tomcat NIB, Smith and Wesson Model 12-2 38 special, Ruger LC9 9mm, Taurus PT22 22 LR, Canik TP9sfx 9mm w/box, (2) Taurus G2C 9mm NIB, Sig Sauer SP2022 40 cal, (2) Heritage Rough Rider 22 LR and 22 Mag Cylinders NIB, Taurus 709 Slim 9mm w/box, Heritage Rough Rider 22 LR Cocobolo, Heritage Rough Rider 22 LR 16" barrel Cocobolo, Heritage Rough Rider Black Pearl 9-shot 22 LR, Smith and Wesson SD40 w/box, Beretta 9000S 9mm, (3) Ruger Wranglers Cerakoted, H & R Sportsman Model 999 Breakover NIB unfired, Hatfield single shot 12 GA, Marlin 1895 45-70 Lever Action, Marlin 1892 Model 92 Lever Action 32 caliber, 1871-1971 Winchester NRA Commemorative Model 94 30-30 Lever Action, Ruger Mini-14 .223, Remington Model 1100 Skeet-T 12 GA vented rib w/extra barrel, Anderson Arms AM-15 .410 GA multiple caliber, Bear Creek AR-Pistol BCA-15 5.56, Centurion AR-style BP12 with 50 round drum and 2 extra mags NIB, Kel-Tech sub2000 9mm NIB, Smith and Wesson M&P AR-22 Rifle w/sights NIB, Smith and Wesson M&P AR-22 Pistol NIB, (3) Anderson Arms AR Rifles 5.56 NIB, Double Barrel Stagecoach replica.
GLASSWARE – FURNITURE – ANTIQUES – HOUSEHOLD ITEMS – TOOLS – COLLECTIBLES & MORE!
American Security gun safe, Fisher wood burning stove, Radio Flyer wagon, whee barrow, antique hand saws, hand tools, antique Igloo drinking cooler, Frigidaire refrigerator, Enterprise chest type freezer, antique rockers, smoke stand, Rockem Sockem robots, enamel pan, #5 crock, coolers, antique wash tub, canning jars, cotton scales, antique buffet, old Coke and Pepsi bottles, antique bottle capper, gas stove, fishing poles, Power Air Fryer, ladder back chairs, tin man, concrete flower pots and yard ornaments, Rubbermaid water trough, lawn seeder, Cub Cadet riding mower (54" cut 27 HP Koehler engine and new belts), Murray push mower, car ramps, Pony cart, 2.5 ton floor jack, Duracraft drill press, organizer bin, cattle racks, bench grinder, extension chords, single trees, old windows, 8-gun gun cabinet, antique cabinet stereo/record player, matching leather couch and chair, coffee table and 2-end tables, corner what-not stand, beautiful electric lamps, ceramic poll cats, child's chair, cast iron mini wood cook stove, ceramic cowboy pig, China cabinet, Galaxy refrigerator, oak dining room table and 6 chairs, large assortment of figurines and salt/pepper shakers, crock churn with dasher, pots and pans, dishes, glassware, mixing bowls, pottery, Super Heroes metal lunchbox, small kitchen appliances, serving dishes, trash box, Emerson flat screen TV, Hamilton Beach microwave, microwave stand, antique metal high chair, Tater/Onion box, desk, Lazy-Boy recliner, metal cow, matching recliners, leather loveseat with hide away bed, sectional sofa, rocker/recliner, matching coffee and end tables, small electric fireplace, wall clock, ladder back chair, curio cabinet, decorative milk can, children's toys, 3-piece bedroom suite (bed, dresser w/mirror and chest), jewelry box, old violin, donkey magazine stand/rack, hobnail milk glass lamp, mirrored hames w/brass knobs, antique lantern lamp, treadle sewing machine, matching dresser/mirror and chest, antique wooden rocker, Brownie Kodak camera, old Mattel Mother Goose in the Box, antique high back bed, quilts and quilt tops, dolls, wigs, 2 large iron kettles with stands, gas cans, creeper, tiller, Tonka truck, vise, horse harness with hames and brass knobs, diner bell, antique level, antique push plow w/attachments, saddle, antique wagon wheel, minnow bucket, scales, diamond plate tool box, oxygen and acetylene tanks, Honda 70 dirt bike, torque wrench, drills, skil-saws, sanders, grinders, tobacco knives, generator, chain saws, portable air tank, hog fencing, chuck a luck, axe heads, antique pulleys & Many, Many More Items to be Sold!!
Agent's Note: This is an auction you will not want to miss!! A beautiful brick home & 31.30 acres in a gorgeous country setting!! Guns, Guns & more Guns!! Many Antiques, Household Items, Tools & More!! Make plans to spend the day with us on September 25th!! Early start time of 9:00 A.M. We look forward to seeing you there!!
TERMS: Real Estate – 15% down day of sale balance with deed. Macon Bank & Trust is offering the following terms with buyer paying a total of 20% down, balance payable over 10-15 years (bank's discretion), interest rate to be 4.75% and to readjust each 3-years thereafter with bank's interest rate. Personal Property – Cash, check or credit/debit card.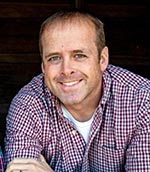 EMAIL: [email protected]
OFFICE PHONE: 615-666-2783
CELL: 615-633-8717
FAX: 615-666-8150
ADDRESS: 625 Hwy. 52 Bypass W, Lafayette TN, 37083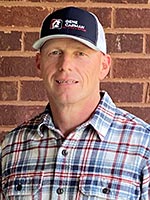 EMAIL: [email protected]
OFFICE PHONE: 615-666-2783
CELL: 615-633-1323
FAX: 615-666-8150
ADDRESS: 625 Hwy. 52 Bypass W, Lafayette TN, 37083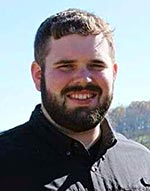 EMAIL: [email protected]
OFFICE PHONE: 615-666-2783
CELL: 615-604-2068
FAX: 615-666-8150
ADDRESS: 625 Hwy. 52 Bypass W, Lafayette TN, 37083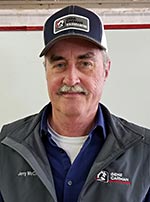 EMAIL: [email protected]
OFFICE PHONE: 615-666-2783
CELL: 615-633-8813
FAX: 615-666-8150
ADDRESS: 625 Hwy. 52 Bypass W, Lafayette TN, 37083