LOCATION: Located at 1075 Highway 25W, Castalian Springs, TN. Directions from Hartsville, take Highway 25W approx. 6 miles to property on right. Directions from Gallatin, take Highway 25E approx. 10 miles, property on left. See auction signs posted.
FOR FREE BROCHURE WITH DETAILED LIST OF PERSONAL PROPERTY CALL (615)452-5341 OR VISIT OUR WEBSITE AT WWW.CARMANREALESTATE.COM
TRACTORS & FARM EQUIPMENT WILL SELL AT 10:00. ALL OTHER ITEMS WILL SELL AT 11:30.
TRACTORS & FARM EQUIPMENT: 77 Ford grain truck, 79 GMC grain truck, 75 Chevrolet grain truck, 94 Dodge pickup, 4420 John Deere combine (13' header), Ford 4610 tractor, TN65 New Holland tractor with bushhog loader, 5610 Ford tractor, 2555 John Deere tractor, Super C Farmall tractor, (2) mechanical transplanter tobacco setters (2-row), Ford 101 3-16" plow, Ford 4-row cultivator, (2) John Deere AW 12' disks, 540 International 5-bottom plow 16", 710 International 4-bottom plow, (3) 953 John Deere wagons, EZ Trail wagon, (1) set saddle tanks and adjustable mounting brackets, 600A John Deere sprayer, 215 John Deere disk 15 ft., 9-shank rebreaker, 20 ft. gooseneck dove-tail trailer, 8 ft. bushhog, hay rake, hay fork, 3 pt. hitch sprayer, post hole digger, thousands of tobacco sticks, disk mower, 14 ft. Dras harrow, hand tools, chain hoists, railroad jacks, fuel tank, air compressor, Lincoln welder, 2 creep feeders, vice, scrap metal and much much more.
ANTIQUES & HOUSEHOLD ITEMS: (3) Cherry and maple bedroom suites, desk, outdoor metal table & 4 chairs, settee, cedar chest, antique trunk, many oil and other lamps, old school desks, chest of drawers, rocking chairs, old wooden carpenter box, 2 kettles, chairs, sewing machine, lots of glassware, Fostoria pieces, 8 Noman Rockwell plates and cups, coffee and end tables, quilt rack, mantle clock, old pony rocker, old scales, early American couch and chair, Corningware, baskets, Christmas glassware, light fixtures, old jars, and much more.
NOTE FROM AGENT: We have lots of good farm equipment, antiques, and personal items being sold to settle an estate. Come prepared to spend the day and bring a friend.
TERMS: Cash or good check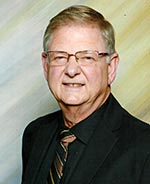 Broker/Auctioneer/Appraiser
EMAIL: [email protected]
OFFICE PHONE: 615-452-5341
CELL: 615-210-7168
FAX: 615-451-1268
ADDRESS: 1195 Nashville Pike, Gallatin TN, 37066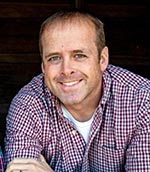 EMAIL: [email protected]
OFFICE PHONE: 615-666-2783
CELL: 615-633-8717
FAX: 615-666-8150
ADDRESS: 625 Hwy. 52 Bypass W, Lafayette TN, 37083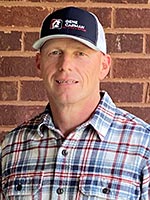 EMAIL: [email protected]
OFFICE PHONE: 615-666-2783
CELL: 615-633-1323
FAX: 615-666-8150
ADDRESS: 625 Hwy. 52 Bypass W, Lafayette TN, 37083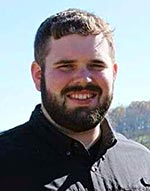 EMAIL: [email protected]
OFFICE PHONE: 615-666-2783
CELL: 615-604-2068
FAX: 615-666-8150
ADDRESS: 625 Hwy. 52 Bypass W, Lafayette TN, 37083