Located: 1005 Johnson Ln Castalian Springs, TN 37031. From Gallatin take Hwy 25 east approx 8 miles turn right onto Canoe Branch Rd go approx 2.5 miles bear right onto Campsite Rd go approx .62 of a mile and bear right onto Johnson Ln and see on left.
Real Estate: Park Like Setting!! 5 acres that is improved with a 2,560 sq ft 3 story log home with a garage in the basement area – This is a one owner home – metal roof is like new – exposed wood throughout – gorgeous rock fireplace – cathedral ceilings – built-ins – tons of storage – circle concrete drive – shop bldgs – and too much more to list! What an opportunity for you as the buyer to buy a beautiful home at auction!
Guns: Awesome collection of double barrel shotguns and more! Trousdale County Firearms will be on site registering the guns day of sale so that you as a buyer can take them home that day! (Double Barrels)Stevenson Model 530a 16 gauge-W Richards-Belgium Royal Damascus WIlmot Gun Co. – The New Aubrey Meridian Firearms-W Richards Twisted Belgium – Stevens Model 311 D 12 gauge-Stevens Model 311A 16 gauge – Essex 2 black powder pistols – Connecticut Valley Arms 45 cal black powder rifle – (Rifles)Marlin 22 Model 70P – Slavia pellet rifle Mossberg 22 Model 321K – Ruger M77 25-06 w/scope bolt action – Marlin 30-30 lever action Model 336 Bushnell scope- Springfield Model 53B 22 cal- Anderson Ar-15 New – Remington Model 34,22 cal bolt action (Shotguns) Essex 410 single shot – Mossberg 410 pump Model 500E-Herrington Richardson Model 490 410 gauge-Stevens single shot (Pistols) Ruger Mark II 22 LR-River Johnson Arms pistol-Hopkins Athens Arms pistol and holster – Ruger Super 6 357 mag-Rossi 38 special Sccy 9mm CPX-2 – Smith & Wesson 38 special-New Heritage Rough Rider 22 revolver-New Colt Cobra 38 special- New Rock Island Model 200 38 special – New Taurus G2C 9mm – New Beretta APX 9mm made in Gallatin TN – New Taurus G3C 9mm – New Taurus TX 22 cal – Like New Sig Sauer SP 2022 9mm – Like New Glock 17 9mm.
Tons Coca-Cola Memorabilia – Coolers – Tins – Bottles – Crates – Advertisements – and more!! McCormick Super A Farmall tractor – Antiques, Furniture, Glassware and more: Milk cans – Horse drawn pieces and gear – old scales – Lance jar – old washing machine – porch furniture – Oak china cabinet-kitchen tables and chairs-antique wardrobe-china cabinets-hutches-wardrobe-gun cabinet Butcher block – crocks – blue jars – crosscut saws – lanterns china sets – lamps – moon & star glass – corning ware – trunks – secretary furniture piece washboard-Christmas and Halloween houses wooden barrels-beds-advertising signs-dolls-games-welder-hand saws-and much much more!!
Auctioneer's Note: Great opportunity to purchase a home and some super nice items at auction! The owners have moved to a new home and are downsizing! The home is selling with reserve but all other items are selling at Absolute Auction! Real estate will sell at 10 am and then the personal property. Come spend the day with us. We have tents, heaters if necessary, and concessions! See you there!
Terms: Real Estate 15% down day of the sale and sign the contract and then balance with deed. Personal Property is cash, check, or credit/debit card day of sale.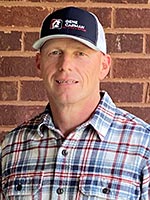 EMAIL: [email protected]
OFFICE PHONE: 615-666-2783
CELL: 615-633-1323
FAX: 615-666-8150
ADDRESS: 625 Hwy. 52 Bypass W, Lafayette TN, 37083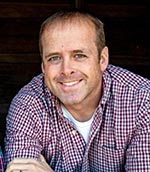 EMAIL: [email protected]
OFFICE PHONE: 615-666-2783
CELL: 615-633-8717
FAX: 615-666-8150
ADDRESS: 625 Hwy. 52 Bypass W, Lafayette TN, 37083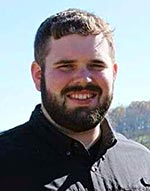 EMAIL: [email protected]
OFFICE PHONE: 615-666-2783
CELL: 615-604-2068
FAX: 615-666-8150
ADDRESS: 625 Hwy. 52 Bypass W, Lafayette TN, 37083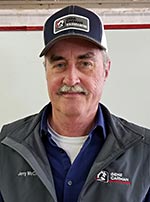 EMAIL: [email protected]
OFFICE PHONE: 615-666-2783
CELL: 615-633-8813
FAX: 615-666-8150
ADDRESS: 625 Hwy. 52 Bypass W, Lafayette TN, 37083