TROUSDALE COUNTY – CHANCERY COURT AUCTION CASE #7851
2040 HONEYSUCKLE ROAD – HARTSVILLE, TN
BEAUTIFUL 3-BEDROOM 2-BATH BRICK HOUSE ON 6.92 ACRES – ATTACHED GARAGE – 24X30 DETACHED GARAGE – FENCED IN BACK YARD – 9 FT. CEILINGS – C/H/A – 2000 HARLEY DAVIDSON FLH TOURING MOTORCYCLE – LONG 460 TRACTOR W/FRONT END LOADER – GUNS – AMMUNITION – FLATBED GOOSENECK TRAILER – PONDEROSA HORSE TRAILER – HORSE SADDLES TOOLS – LAWN MOWERS – AIR COMPRESSORS & MORE ITEMS TO BE SOLD!!
AT ABSOLUTE AUCTION SATURDAY JANUARY 14TH 10:00 A.M.
LOCATION: Auction will be conducted onsite at 2040 Honeysuckle Rd. in Hartsville. From Hartsville take Hwy. 25 E. (McMurry Blvd) turn right on Hwy. 141 N., go 3.5 miles and turn left on Honeysuckle Rd., go 1.1 miles and see home on the left.
Real Estate: Consists of a beautiful all brick home on a nice 6.92 acres. Home was built in 2003 and features approx. 1,616 sq. ft. of heated/cooled living space, 3-bedrooms, one being a master bedroom w/whirlpool tub, separate shower and walk-in closet, spacious living room, kitchen/dining area combination with hardwood floors, 9-ft. ceilings throughout, 2-car attached garage, covered front porch and covered back patio! Other features include a large chain link fenced back yard, 24×30 detached garage/shop with lean-to and more on a nice 6.92 acres in a convenient location! Approx. 15-20 minutes to Gallatin & Lebanon! Come! Look! Buy!
Guns & Ammunition: Colt single action army 45 revolver, Weatherby Vanguard 300 Weatherby Mag bolt action with Simmons scope and bipod, Savage Model 93R 17 HMR caliber bolt action with Millet scope, Escort bolt action rifle 22 short, long and long rifle, Winchester Model 250 lever action 22 short, long and long rifle w/scope, Camo Mossberg Model 835, ulti-mag 12 gauge 24 inch barrel with vent rib, Harrington and Richardson Model 865 "Plainsman" 22 short, long and long rifle bolt action, Smith and Wesson 38 special revolver Model 15-3. 2 pellet guns. Blazer 22 lr. and 12 gauge shotgun shells.
Motorcycle – Trailers – Tools & More: 2000 FLH Touring Harley Davidson motorcycle, 16′ Ponderosa gooseneck horse trailer with cut gate and overhead storage compartment, 20′ flatbed gooseneck dual axle trailer, Long 460 tractor with front-end loader, Gravely 8182-T riding lawnmower, utility trailer, cattle feed trough, 5 foot rotary cutter, lawn chairs, scrap, metal, central pneumatic air compressor, shop vac, Miller thunderbolt welder, other air, compressors, walk behind mower with 60 inch deck (needs work), Troy Bilt pressure washer, Case lawn tractor, shop fridge, hand tools, power tools, chainsaws, diesel cans, battery chargers, acetylene tanks w/cart and torches, grease guns, weedeaters, diesel cans. Horse saddles and saddle stand, Samsung washer and dryer, end tables, TV stand w/matching cabinet, assortment of wheels and tires and many other items to be sold!
TERMS OF SALE: The Special Commissioner & Receiver will sell all right, title and interest in and to the above described real property with the assistance of Gene Carman Real Estate and Auction. The real property is being sold "As Is". Buyer will be required to pay 10% down on the date of the sale, with the balance due upon closing and sign a sales contract.
Possession will be given as of the date of confirmation by the Chancery Court. Sale is being made subject to such encumbrances and exceptions as may be determined to be against the property. Announcements made on the sale date take precedence.
Seller: Ms. Shelly Brawner Special Commissioner and Receiver 615-374-2996
303 East Main St. Room #1 – Hartsville, TN 37074
Attorney for Defendant – Sharon Linville 615-374-4605
Attorney for Plaintiff – Tyler Whittaker 615-444-5511
Administrator for the Jeffery A. Sadler Estate – Zach Taylor 615-374-3005
Auctioneer & Agent: Matthew Carman Lic. #5684 For more information or to view the property prior to the auction contact Matthew at 615-633-4300 or 615-633-8717. You can also see additional information at www.carmanrealestate.com.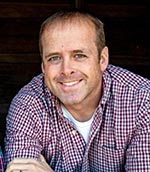 EMAIL: [email protected]
OFFICE PHONE: 615-666-2783
CELL: 615-633-8717
FAX: 615-666-8150
ADDRESS: 625 Hwy. 52 Bypass W, Lafayette TN, 37083