31.22 CHOICE ACRES – 3 BEDROOM, 1 BATH HOUSE – MOBILE HOME HORSE BARN – SELLING IN 6 TRACTS – CITY WATER – TERMS
TO SETTLE A PORTION OF THE STEVEN KORTELY ESTATE
AT ABSOLUTE AUCTION
SATURDAY, APRIL 16 – 10:00 A.M.
REAL ESTATE: to be sold at 1109 Harsh Lane in Castalian Springs, Tennessee. Directions from Gallatin – take Highway 25W (Hartsville Pike), approximately 3 miles, turn right on Harsh Lane and follow signs to property. Property consists of 31.22 acres selling in 6 separate tracts as follows:
TRACT #1 – 5 choice acres improved with a nice 3-bedroom, 1 bath house and a 2-car attached garage.
TRACT #2 – 5.02 choice acres improved with a 2 bedroom, 2 bath mobile home and barn.
TRACT #3 – 7.54 acres improved with a large approximately 60 x 74 ft. horse barn with 7 stalls with tack room and storage areas.
TRACT #4 – 7.27 acres, mostly open, a great building tract.
TRACT #5 – .91 acre located at 533 Macedonia Road, approx. ½ open, no public water or soils approval is available on this tract.
TRACT #6 – 5.48 acres located on South Johnson Lane, mostly wooded, city water is available BUT no soils work is available. This tract will be selling from 1109 Harsh Lane and is across from 1045 S. Johnson Lane in Castalian Springs.                                                                                                                               
NOTE FROM AGENT: There is something for everyone here – nice brick home – mobile home – horse barn – acreage for building – recreational tracts – don't miss this opportunity! Selling to settle a portion of an estate! Come! Look! Buy!
TERMS: 15% down day of sale and balance with deed(s). Macon Bank and Trust is offering non-qualifying terms on tracts 3 through 6 with buyer paying a total of 20% cash with deed, the remaining balance to be payable over a 10-15 year payment plan (bank's discretion) with interest for the first 3 years at 4.75%. Interest to be readjusted each 3 years thereafter at bank's lending rate.
AUCTIONEERS: Lloyd Andrews, Matthew Carman, Gene Carman, III – contact Lloyd Andrews (615) 452-5341 or (615) 210-7168 for details.
EXECUTOR FOR THE ESTATE – WALTER STUBBS, ATTORNEY AT LAW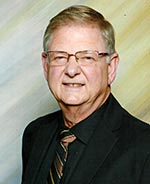 Broker/Auctioneer/Appraiser
EMAIL: [email protected]
OFFICE PHONE: 615-452-5341
CELL: 615-210-7168
FAX: 615-451-1268
ADDRESS: 1195 Nashville Pike, Gallatin TN, 37066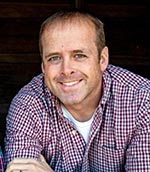 EMAIL: [email protected]
OFFICE PHONE: 615-666-2783
CELL: 615-633-8717
FAX: 615-666-8150
ADDRESS: 625 Hwy. 52 Bypass W, Lafayette TN, 37083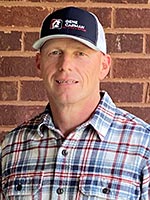 EMAIL: [email protected]
OFFICE PHONE: 615-666-2783
CELL: 615-633-1323
FAX: 615-666-8150
ADDRESS: 625 Hwy. 52 Bypass W, Lafayette TN, 37083