SUMNER COUNTY – EAST HARRIS ROAD
BETHPAGE, TN
5.01 CHOICE ACRES – CITY WATER AVAILABLE– TERMS
SEPTIC APPROVED – MACK DUMP TRUCK – 52 FT. ALUMINUM DUMP TRAILER – SKID STEER                                        2 FIRE TRUCKS – METAL BUILDING – BOAT – TRAILERS – OLD PRINTING PRESS – HAND TOOLS AND MORE!
AT ABSOLUTE AUCTION – JULY 29TH – 10:00 A.M.
LOCATION: Directions from Gallatin: Take Highway 31E toward Westmoreland, turn right on Alexander Lane, and follow signs.
REAL ESTATE: Consists of 5.01 choice acres that lays level to gently rolling. Has city water and is septic approved. Ready to build on. Located across from 189 E. Harris Road.
EQUIPMENT, BUILDING & HAND TOOLS: 1984 Mack Tri-axle dump truck, TL-26 Skid steer rebuilt approx. 300 hours ago from top to bottom, Athey rock top-soil and stone crusher with conveyer, Like new screen machine for top soil and gravel (has 3 screens), Ford roll-back low mileage with Cat engine and 20 ft. steel bed and winch, 52 ft. aluminum dump bed with hydraulic lift cylinder, Mack fire truck and French fire truck (both equipped), Printing press (approx. 1893) was used at the Hartsville Vidette Newspaper – 38' x 38' steel building (previous airport hangar) with steel beams and drawings, tire balancer, 64-inch tractor bucket and hydraulic lift for Ford (possible other models), 500 gallon propane tank, 20 ft. boat with 175 hp Mariner outboard motor, 2 aluminum 50 ft. trailers great for storage, 2 fire engines, several extension ladders, 17" wheels and tires for Dodge, scaffolding, 2 trailers, oven, tire balancer, antique piano, all kinds of electric & air tools and much more.
FOR FREE BROCHURE WITH PLAT, CALL (615)452-5341
NOTE FROM AGENT: This is a great opportunity for you, the buyer. Property is selling absolute! Builders and investors, better take a look. City water available. Septic approved. Property is open and lays level to gently rolling. Great location just minutes from Gallatin, Lebanon, and Hartsville. All items are selling absolute with the exception of the steel building and the Mack Truck (selling with reserve).
TERMS: Real Estate: 15% non-refundable deposit down day of sale, the remaining balance, cash with deed. Terms are available. Contact agent at (615) 210-7168 cell or (615) 452-5341 for details.
SELLER: James Burrow
AUCTIONEER & AGENT: Lloyd Andrews
Cell: 615-210-7168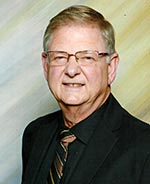 Broker/Auctioneer/Appraiser
EMAIL: [email protected]
OFFICE PHONE: 615-452-5341
CELL: 615-210-7168
FAX: 615-451-1268
ADDRESS: 1195 Nashville Pike, Gallatin TN, 37066