CHOICE 34.42 ACRES SELLING IN 9 TRACTS – BEAUTIFUL LOG HOME WITH PARTIAL BASEMENT – EXCELLENT HOME SITES – SOILS TESTED – CITY WATER AVAILABLE – 3 PONDS – 2004 FORD FX4 F-250 LARIAT PICK-UP TRUCK – AGCO ALLIS 4X4 CAB TRACTOR W/FRONT END LOADER – 399 MASSEY FERGUSON TRACTOR W/FRONT END LOADER – GOOSENECK CATTLE TRAILER – GOOSENECK FLATBED TRAILER – CATTLE WORKING EQUIPMENT – 12X24 STORAGE BUILDING (TO BE MOVED) – NEW HOLLAND DISCBINE – 9 WHEEL IN-LINE HAY RAKE – NEW HOLLAND 355 GRINDER/MIXER – FENCING SUPPLIES – 16′ UTILITY TRAILER & OTHER FARM EQUIPMENT ITEMS TO BE SOLD!!
AT AUCTION SATURDAY APRIL 9TH 1:00 P.M.  AFTERNOON SALE!! 
Location: Auction will be conducted on site at 527 Hunters Lane in Westmoreland. From Westmoreland, take Hwy. 52 E. 5.4 miles, turn left on Oakdale Rd., go 0.3 miles and continue straight on Cross Lanes Rd, go 0.2 miles and turn left on Shrum Cemetery Rd. go 3/4 mile and see property on the left. See auction signs posted.
Real Estate: Consists of a picturesque 34.42 acres in a beautiful country setting that has been surveyed, platted, and staked to be sold in 9 seperate tracts! Tract #2 is a choice 2.09 acres that is improved with a beautiful log home with partial unfinished basement. House features approx. 1,344 sq. ft. of living space, 3-bedrooms (could easily be used as a 4-bdr), 1-full bath with double vanities, living room and dining area that has a vaulted ceiling with exposed wood beams and staircase leading to a loft area and additional bdr., kitchen with all appliances and laundry room! Other improvements include full length covered front & back porches, side deck, hardwood floors, replacement windows (transferable lifetime warranty), C/H/A, propane heat and basement area with half bath and wood burning stove, workshop and more!! Acreage tracts range in size from 2.04 acres to 7.96 acres and lay level to gently with all having beautiful building sites!! All tracts have city water available and have been soils tested for septic systems! Acreage tracts of any size are hard to find in the Western part of Macon County so make sure to check out these beautiful tracts!! Come! Look!! Buy!!!
TRUCK – TRACTORS – CATTLE & FARM EQUIPMENT: 2004 Ford Lariat F-250 extended cab FX4 Off Road pick up with 5.4 liter engine automatic, AGCO Allis 6690 4×4 Cab tractor (90 HP) with AGCO 340 quick attach loader and 2 sets of rear remotes and new front tires, 399 Massey Ferguson tractor (95 HP) w/Massey Ferguson 246 loader with quick attach and new auxiliary valves, 28' Gooseneck brand cattle trailer w/2 cut gates and 12 ply tires, 20' Ehrlish gooseneck trailer (14,000 lbs.) w/5' dove tail and oil bath axles, 2008 16' utility trailer w/ramp, TSC diamond plate diesel tank w/electric pump and toolbox combination, 411 New Holland Discbine, Enrossi 9 wheel in-line hay rake, AGCO Quick attach pallet forks, 355 New Holland grinder/mixer, Worksaver Hydraulic hay unroller, 20' Bush Hog brand 540 pto bush hog, Cub Cadet rear tine tiller, Suzuki 250 4-wheeler, Hustler Mini-Z 52″ zero turn mower, 12×24 storage building wired and ready for electric w/covered porch, 500 gallon transfer tank, flat wagon, Cub Cadet rear tine tiller, Priefert 180 sweep tub, For-Most model 450 squeeze chute w/pap cage and neck bar, Electronic weigh scales with load sales and print out, (6) 12' Priefert heavy duty coral panels, (2) Priefert alley cages and alley stop, (4) 10' Priefert heavy duty coral panels, (1) 20' Priefert heavy duty coral panel, (3) 12' Priefert light duty coral panels, (4) 14' bull gates, (2) 8' bull gates, Light duty 16' gate, (7) 10' bull gates, Creep feeder panel, (2) 12' bull gates, 10 galvanized hay rings, 2 steel hay rings, Hay saver, King Ag 600 bushel self feeder, 600 lbs. creep feeder, large assortment of cattle panels, 12' trailer, 6' grader box, 12' field drag, 6' grader blade, chisel plow, 6' pick up disc, 200 gallon 3-pt sprayer w/booms and cluster nozzle, gravity wagon with hydraulic auger, propane space heater, set of rear wheels and tires for red belly Ford, 3-pt quick attach category II, Euro style to skid steer style front end loader adapter, metal fence posts, pressure treated fence posts, large assortment of cattle troughs, 3-pt seeder, woven wire, several rolls of bath wire, 3-pt post hole digger with 2 augers, net wire stretcher, cast iron bath tubs, 2-bottom plow, cultivators, (3) Herdsman mineral feeders, (4) liquid totes, Co-op lick tank, (2) 750 gallon water tanks, (5) 150 gallon water tanks, 3-pt hay spear, 2-pt hay spear, quick attach hay spear, lay off plow, Frigidaire refrigerator/freezer ice and water in the door, Frigidaire upright freezer, 12' Oliver disc and single shank ripper!
Auctioneer's Note: Make sure you mark your calendar now to attend this Afternoon Auction Saturday April 9th at 1:00 P.M.!! Beautiful log home and choice acreage tracts just minutes off of Hwy. 52 West! Don't forget about the truck, tractors, and other farm items that will also be selling! We will see you there!!
Sellers: Richard and Wendy Brown
Terms: Real Estate – 15% down day of sale balance with deed. Macon Bank & Trust is offering the following Non-Qualifying Terms with buyer paying a total of 20% down, balance payable over 10-15 years (bank's discretion), interest rate to be 4.75% and to readjust each 3-years thereafter with bank's interest rate. Bank terms are not available on Tract #2. Personal Property: Cash, check (out of town checks must be accompanied with bank letter), credit/debit cards (an additional 3% convenience fee will be charged) day of sale.
Auction Agent – Matthew Carman Lic. #5684 For more information or to view the property prior to the sale, call Matthew at 615-666-2783 or 615-633-8717.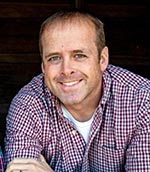 EMAIL: [email protected]
OFFICE PHONE: 615-666-2783
CELL: 615-633-8717
FAX: 615-666-8150
ADDRESS: 625 Hwy. 52 Bypass W, Lafayette TN, 37083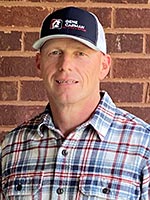 EMAIL: [email protected]
OFFICE PHONE: 615-666-2783
CELL: 615-633-1323
FAX: 615-666-8150
ADDRESS: 625 Hwy. 52 Bypass W, Lafayette TN, 37083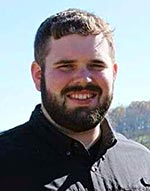 EMAIL: [email protected]
OFFICE PHONE: 615-666-2783
CELL: 615-604-2068
FAX: 615-666-8150
ADDRESS: 625 Hwy. 52 Bypass W, Lafayette TN, 37083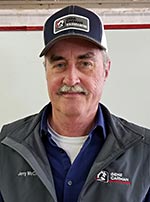 EMAIL: [email protected]
OFFICE PHONE: 615-666-2783
CELL: 615-633-8813
FAX: 615-666-8150
ADDRESS: 625 Hwy. 52 Bypass W, Lafayette TN, 37083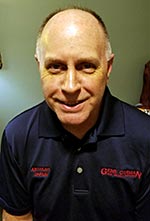 Affiliate Broker/Apprentice Auctioneer
EMAIL: [email protected]
OFFICE PHONE: 615-666-2783
CELL: 615-633-7607
FAX: 615-666-8150
ADDRESS: 625 Hwy. 52 Bypass W, Lafayette TN, 37083