SUPER CHOICE 105.88 ACRES SELLING IN 9 TRACTS – OVER 9,000 FT. OF AMAZING BIG GOOSE CREEK FRONTAGE – ROCK HOUSE W/BASEMENT – CITY WATER & SEWER – BEAUTIFUL & PRIVATE BUILDING SITES – EXCELLENT CROP LAND – CLOSE TO TOWN – LOADED WITH POTENTIAL – LARGE ACREAGE TRACTS & BUILDING LOTS – THIS IS ONE OF THE FINEST FARMS AROUND! ADJOINS THE SHADY GROVE PUBLIC BOAT RAMP – APPROX. 45 MILES FROM THE NASHVILLE AIRPORT – JOHN DEERE & ALLIS CHALMERS TRACTORS – ALLIS CHALMERS GLEANER – HAY EQUIPMENT – NEW HOLLAND HAY ROLLER – JOHN DEERE DISC MOWER & BUSH HOG – 20' GOOSENECK TRAILER – GOOSENECK CATTLE TRAILER – GRAIN WAGONS – 1999 GMC 4X4 TRUCK – 2004 BUICK LESABRE CAR – AND MANY, MANY MORE ITEMS TO BE SOLD!!
"THE ESTATE PROPERTY OF HAROLD & NADINE MARSHALL"
AT ABSOLUTE AUCTION SATURDAY MARCH 26TH, 10:00 A.M.
LOCATION: Auction will be conducted at 820 McMurry Blvd. E. From Hartsville take Hwy. 25 E. go 2.2 miles and see entrance to the property on the right. NOTE: Property fronts on both Sam Beasley Rd. & McMurry Blvd. E., auction will be conducted from the property located on McMurry Blvd. E.
Real Estate: Consists of one of the most amazing farms you will ever lay your eyes on!! This outstanding 105.88 super choice acres is surrounded with over 9,000 ft. of Big Goose Creek frontage!! Walk to the water and enjoy fishing, kayaking and more!! Property has been surveyed, staked, and platted to be sold in 9 separate tracts! We have two choice building lots each consisting of 0.86 acres. The remaining tracts range in size from 5.08 acres to 28.06 acres, and all have Big Goose Creek frontage!! All tracts boast beautiful building sites and have city water accessible! Most tracts have access to city sewer, and soils work has been performed on other tracts for septic systems! Have you been looking for some land? Check out these awesome acreage tracts that offer some of the best farm land around! Tract #9 features an older 2-bdr. 1-bath rock house with approx. 1,297 sq. ft. of living space and an unfinished basement. The house tract also has a pond, barns, and outbuildings! Wow! That is all you will be able to say after seeing this stunning farm with impressive creek frontage that is only 45 minutes from one, if not the fastest, growing cities in the United States!! This is a sale that you will not want to miss!! Come! Look!! Buy!!!
TRACTORS – FARM EQUIPMENT – TOOLS & MORE: 3020 John Deere diesel tractor w/John Deere 721 front end loader, canopy and hydraulic remotes, antique John Deere B tractor, John Deere 2510 diesel tractor w/hydraulic remote, Allis Chalmers Gleaner K, Allis Chalmers WD45 tractor w/Allis Chalmers loader, Allis Chalmers D/4 tractor, John Deere 275 disc mower, John Deere corn planter, New Holland 352 grinder/mixer, New Holland 678 belt roller, 163 New Holland 4-basket hay tedder w/hydraulic fold up, John Deere 702 V-rake w/kicker wheel, New Holland 56 side delivery rake, John Deere C381 seeder, 20' Lone Star gooseneck trailer w/4 ft. dovetail and ramps, 16' gooseneck cattle trailer w/storage, approx. 5 flat wagon trailers, 2 grain wagons, cultivator, WW sweep system w/squeeze chute, corral panels, grain wagon on John Deere frame, pull type pasture sprayer w/booms, anvil, car ramps and jack stands, ladders, post puller, upright air compressor, Dayton shop fan, Gormon pump w/60 HP Wisconsin engine, New Holland model 271 square baler, 3 hay rings, Westfield grain auger, irrigation system (pipe, sprinklers and fittings), tobacco trays, Haban 3-pt husker-sheller, pasture drag, tumble bug hay mover, Allis Chalmers 2-row corn planter, 3-pt Ag-Spray Equipment sprayer w/booms, New Holland 850 chain roller, floor jacks, horse drawn equipment, tobacco sticks, Fairbanks-Morse scales, wheel barrow, tobacco press and boxes, John Deere 11' hydraulic disc, John Deere HX10 pull type bush hog, John Deere 3-bottom plow, Allis Chalmers 3-bottom plow, 1-row picker, hay spears, 7' grader box, John Deere 3-pt carry all, John Deere front loader hay spear, 2 fuel tanks w/stands, pick up truck diesel tank w/pump, antique farm equipment, grader blade, rippers, John Deere seeder, farrowing cages, Snapper riding mowers, Antique hand well pump, acetylene tanks, vises, Allis Chalmers hydraulic 8' disc, water troughs, Carolina Heavy Duty press, old antique safe (very heavy), Homelite generator, 2 Ceramic Kilns, Echo weed eater, ATV sprayer, clamper, oil cans, metal racks, Echo chain saw, Poulan Pro chain saw, battery charger, dolly, antique de-horners, distance wheel, drinking coolers, hand tools, Allis Chalmers tractor seat, metal cage, Clarke drill press, shop lights, David White transit w/tripod stand, a tremendous amount of scrap metal to be sold and many, many more items!!
VEHICLES: 1 owner 1999 GMC 2500 automatic pick-up truck 4×4 w/109,000 miles, 2004 Buick LeSabre Custom 4-door automatic w/110,223 miles, 1-owner 1979 4×4 Chevrolet Scottsdale 10 automatic w/original 350 engine, 1-owner 1969 C/30 dually truck w/350 engine, 1969 Chevrolet C50 flat truck.
Auctioneer's Note: This is a "Once in a Lifetime Opportunity"!! Seldom will you see a large farm like this offer this amount of creek/water frontage! This farm has been in the Marshall Family for many years and is now being offered to you, the buyer, at Public Auction!! Mark your calendars now to attend the Marshall Estate Auction on Saturday March 26th!! We will see you there!!
Auctioneer & Agent: Matthew Carman License #5684 For more information or questions call Matthew at 615-633-4300 or 615-633-8717 or visit our website at www.carmanrealestate.com
Sellers: Heirs of the Harold & Nadine Marshall Estate.
Terms: Real Estate: 15% down day of sale balance with deed. Macon Bank & Trust is offering the following Non-Qualifying Terms with buyer paying a total of 20% down, balance payable over 10-15 years (bank's discretion), interest rate to be 4.75% and to readjust each 3-years thereafter with bank's interest rate. Personal Property: Cash, check (out of town checks must be accompanied with bank letter), and credit/debit cards (an additional 3% convenience fee will be charged) day of sale.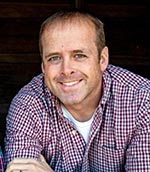 EMAIL: [email protected]
OFFICE PHONE: 615-666-2783
CELL: 615-633-8717
FAX: 615-666-8150
ADDRESS: 625 Hwy. 52 Bypass W, Lafayette TN, 37083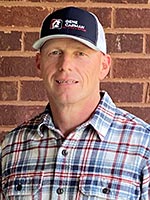 EMAIL: [email protected]
OFFICE PHONE: 615-666-2783
CELL: 615-633-1323
FAX: 615-666-8150
ADDRESS: 625 Hwy. 52 Bypass W, Lafayette TN, 37083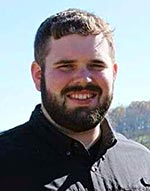 EMAIL: [email protected]
OFFICE PHONE: 615-666-2783
CELL: 615-604-2068
FAX: 615-666-8150
ADDRESS: 625 Hwy. 52 Bypass W, Lafayette TN, 37083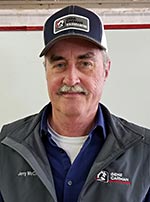 EMAIL: [email protected]
OFFICE PHONE: 615-666-2783
CELL: 615-633-8813
FAX: 615-666-8150
ADDRESS: 625 Hwy. 52 Bypass W, Lafayette TN, 37083