Macon County – Taylor Branch Lane
Hillsdale Community
192.16 ACRES SELLING IN 12 TRACTS – 3 HOMES & 2 BARNS PASTURE – TIMBER – STREAMS, SPRINGS, PONDS – PRIVACY & SECLUSION – EXCELLENT NON-QUALIFYING BANK TERMS!!
A PORTION OF THE GENE & DOROTHY CARMAN ESTATE AT ABSOLUTE AUCTION NOVEMBER 12TH – 10:00 A.M.
Location: Auction will be conducted on site on Taylor Branch LN, Dixon Springs, TN.
From Lafayette take Hwy 10 south approx 5 miles and turn left onto Taylor Branch Ln go approx 1 mile and bear left at the fork and see auction signs posted on the property.
Real Estate: Consists of 192.16 acres that has been surveyed, platted and staked to be sold in 12 tracts! 3 nice homes will be selling on 3 separate tracts. 2 large barns. Farm has long road frontage fronting on both sides of Taylor Branch LN. Tracts range in size from 2.96 acres to 60.48 acres. There are springs, streams, and ponds throughout and wildlife galore!! If you are in the market for some land to build your new home on, or are looking for hunting and recreational property to enjoy camping, hiking or trail riding, you must check out these beautiful acreage tracts being offered at Absolute Auction! Each tract has city water available and soils tests have been performed on the smaller acreage tracts.
Tract #1 – 2.96 acres w/ 476.24′ of frontage improved with a 1 bdrm 1 bath home & full basement – Tract #2 – 5.16 acres w/ 50.87′ of frontage – Tract #3 – 5.48 acres w/ 52.72′ of frontage improved with a 2 bdrm 2 bath home with a full basement – Tract #4 – 42.33 acres w/ 56.82′ of frontage – Tract #5 – 16.23 acres w/ 502.96′ of frontage – Tract #6 – 18.91 acres w/ 283.93′ of frontage – Tract #7 – 5.01 acres w/ 75.00′ of frontage improved with a 3 bdrm 2 bath house – Tract #8 – 60.48 acres w/ 124.92′ of frontage improved with a barn & pond – Tract #9 – 7.06 acres w/ 350.00′ of frontage – Tract #10 – 12.53 acres w/ 349.34′ of frontage improved with a barn – Tract #11 – 10.69 acres w/ 398.17 of frontage with a pond – Tract #12 – 5.32 acres w/ 302.63′ of frontage
Auctioneer's Note: Are you looking for a quiet, private, gorgeous piece of property to build on or get away to? Look no further!! This farm meets all the criteria listed above! Located on the the dead end of Taylor Branch Ln yet only a few minutes to town! It is a wonderful place to live! Make sure to mark your calendars now to attend this outstanding Absolute Auction where you as the buyer set the price, Saturday November 12th at 10:00 A.M.! COME!! LOOK!! BUY!!
TERMS OF THE SALE: Real Estate: 15% down day of sale, the remaining balance, cash with deed, or non-qualifying terms are available on the acreage tracts (these terms are not available on the house tracts) through Macon Bank & Trust with buyer paying a total of 20% down, the remaining 80% payable monthly with interest locked in for the first 3 years at 7%. Interest to be readjusted each 3 years thereafter. There is no prepayment penalty. Terms will not be available on tracts 1, 3, & 7. Any announcements made the day of the sale take precedence over any and all other advertisement.
For more information or for questions prior to the auction, call Matthew or Gene at 888-308-6286, 615-633-8717, 615-633-1323 or 615-666-2783.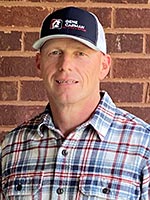 EMAIL: [email protected]
OFFICE PHONE: 615-666-2783
CELL: 615-633-1323
FAX: 615-666-8150
ADDRESS: 625 Hwy. 52 Bypass W, Lafayette TN, 37083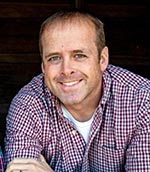 EMAIL: [email protected]
OFFICE PHONE: 615-666-2783
CELL: 615-633-8717
FAX: 615-666-8150
ADDRESS: 625 Hwy. 52 Bypass W, Lafayette TN, 37083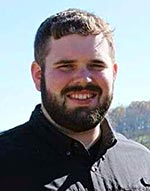 EMAIL: [email protected]
OFFICE PHONE: 615-666-2783
CELL: 615-604-2068
FAX: 615-666-8150
ADDRESS: 625 Hwy. 52 Bypass W, Lafayette TN, 37083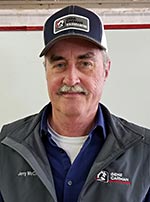 EMAIL: [email protected]
OFFICE PHONE: 615-666-2783
CELL: 615-633-8813
FAX: 615-666-8150
ADDRESS: 625 Hwy. 52 Bypass W, Lafayette TN, 37083