AT AUCTION SATURDAY MARCH 5TH 9:00 A.M.
Location: Auction will be conducted on site at 761 Ferguson Hill Rd. in Lafayette. From Wal-Mart in Lafayette, take Hwy. 52 E. 1 mile turn right on Red Boiling Springs Rd., go 3/10 mile and bear right on Ferguson Hill Rd., property will be 7/10 mile on the left. See auction signs posted.
Real Estate: Consists of a nice 3-bedroom, 1-full bath stone house on a beautiful 0.52 acre lot! House features approx. 1,222 sq. ft. of heated & cooled living space, open floor plan with kitchen/dining and living room combination with like new laminate flooring, built-in appliances, ceramic tile bath, C/H/A, partial basement with utility hook-ups and walk out door, 1-car attached carport, 24×30 detached garage, city water, natural gas & more!! If you have been looking for a home in the Lafayette area you must check out this is a beautiful home in a great location close to town!!
Antiques-Furniture-Glassware-Collectibles: One gallon, pint & quart U-Sav It jars, antique curved door China cabinet, large collection of Jewel T glassware (plates, pitchers, bowls etc.), Fostoria glassware, cut glass, carnival glass and more, large collection of University of Tennessee collectibles (die-cast cars & trucks, boats, golf carts, Santa, Smokey, National Champions parking sign and more), curio cabinet, crock churn w/dasher and lid, HUGE collection of Barbies & baby dolls!! White Clad Simmons Hardware Co. cabinet, canister sets, bar stools, oak dining table and chairs, large collection of Pioneer Woman stoneware, kitchen utensils and silverware, small kitchen appliances, Lazy-boy recliner, matching couch and chair, matching end tables, TV stand, hall table, marble top plant stand, lanterns, Whirlpool refrigerator w/ice maker (white in color), book shelf, Hoover vacuum cleaner, collection of figurines, Steinbach handmade in Germany nut cracker, shot glass collection, antique dresser w/mirror, cabinet sewing machine, infrared heater, costume jewelry, Bozo the Clown doll, TY beanie and Disney character collection, large doll collection, 5 drawer chest, dresser w/mirror, bed w/mirrored head board, Gerber doll collection, Ceramic Mask from the French Market in Louisiana, crochet pieces, small wrought iron chair, Christmas decor and decorations, large collection of miniature oil lamps, paper shredder, matching dresser w/mirror and chest, ladder back chair, antique square oak table, Vera Bradley handbags and purses, cool books, antique lamp table, egg basket, LG flat screen TV, numerous oil and electric lamps, pictures and frames, wall decor and mirrors, cake stands, Iron skillets, Philco Advanced design freezer/refrigerator that works, JC Penny upright freezer, pink and carnival glass, collectible bottles, Corning Ware, large Nut Cracker collection, Cracker Barrel display store, childs wooden rocking chair, Whirlpool washer and dryer, numerous crock pots, plastic shelves, antique rocker, wicker stool, toys, Lance peanut jar w/lid, Coke rack, large enamel pots, metal chairs, pots and pans, cast iron bean pot, Home Interior figurines, Hotwheels, Johnny Lightning and NASCAR collectibles, Hotpoint upright freezer,Sewing stand and supplies, patio table, lawn chairs, flower pot stands, concrete flower pots, bird bath, old Comic Books (Bat Man, Superman etc.) Troy-Bilt riding mower 42" cut 18.5 hp, Craftsman push mower, shop vac, tools, TN pottery, toolbox, sockets, wrenches and other tools, vise, metal shelves, floor jack, doll furniture, milk can, garden gnomes, tri-cycle flower stands, trash cans and many, many more items to be sold!! This will be an all day sale that you will not want to miss!!
Auctioneer's Note: We have something at this auction for everyone! Beautiful stone house close to town, glassware, antiques, collectibles & more!! Mark your calendars now and plan to spend the day with us March 5th at 9:00 AM! We will see you there!!
Sellers: Sheila Lavish, Larry Garnett & Michael Garnett
Terms: Real Estate – 15% deposit day of sale, balance due with deed. Personal Property – Cash, check, credit/debit card day of sale.
Auction Agent – Matthew Carman Lic. #5684 For more information or to view the property prior to the sale, call Matthew at 615-666-2783 or 615-633-8717.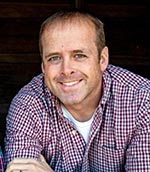 EMAIL: [email protected]
OFFICE PHONE: 615-666-2783
CELL: 615-633-8717
FAX: 615-666-8150
ADDRESS: 625 Hwy. 52 Bypass W, Lafayette TN, 37083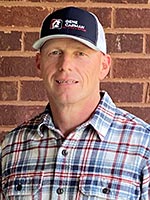 EMAIL: [email protected]
OFFICE PHONE: 615-666-2783
CELL: 615-633-1323
FAX: 615-666-8150
ADDRESS: 625 Hwy. 52 Bypass W, Lafayette TN, 37083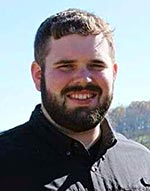 EMAIL: [email protected]
OFFICE PHONE: 615-666-2783
CELL: 615-604-2068
FAX: 615-666-8150
ADDRESS: 625 Hwy. 52 Bypass W, Lafayette TN, 37083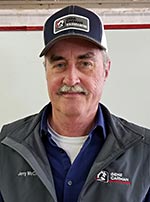 EMAIL: [email protected]
OFFICE PHONE: 615-666-2783
CELL: 615-633-8813
FAX: 615-666-8150
ADDRESS: 625 Hwy. 52 Bypass W, Lafayette TN, 37083