Beautiful 36 acres-Selling in 12 Tracts
Creek Frontage – Building Lots – Cropland – Excellent Bank Terms – Soils Tested – City Water Available
A Portion of The Gene & Dorothy Carman Estate
Absolute Auction
May 21st-10:00 A.M.
Location: Auction will be conducted on Hwy 10 (near gps address 3945 Hartsville Road, Lafayette, TN 37083) From Lafayette travel south on Hwy 10 approximately 4 miles and see auction signs posted on the property.
Real Estate: Consists of 36 beautiful acres that has been surveyed, platted, and staked to be sold in 12 tracts! Tracts range in size from 1 acre to 11.28 acres. Tracts display beautiful building sites and have been soils tested for septic systems! All tracts have access to city water and high speed internet! Tract #1 – 1 Acre 159′ Rd Frontage
Tract #2 – 1 Acre 142′ Rd Frontage
Tract #3 – 1 Acre 135′ Rd Frontage
Tract #4 – 1 Acre 129′ Rd Frontage
Tract #5 – 1.17 Acres 134′ Rd Frontage
Tract #6 – 1.17 Acres 124′ Rd Frontage
Tract #7 – 1.32 Acres 131′ Rd Frontage
Tract #8 – 1.70 Acres 158′ Rd Frontage
Tract #9 – 11.28 Acres 1542′ Rd Frontage
Tract #10– 2.32 Acres 637′ Rd Frontage
Tract #11– 3.76 Acres 598′ Rd Frontage
Tract #12– 10.30 Acres 1479′ Rd Frontage
Auctioneer's Note: Have you been looking for land?? If so, you must check this acreage tract out! Whether you are looking for a mini-farm or a building lot to build that new home on we have it! We have thousands of feet of creek frontage! Excellent cropland! In the words of my Grandfather Gene Carman Sr. this is a "Cracker Jack Piece Of Property!!!" Also, do not forget about the excellent Non-Qualifying bank terms being offered!! Come!! Look!! Buy!!
Sellers: The Heirs of Gene & Dorothy Carman
Terms: 15% down day of sale balance with deed, Macon Bank and Trust is offering the following Non-Qualifying Terms with buyer paying a total of 20% down, balance payable over 10-15 years (bank's discretion), interest rate to be 4.75% and to readjust each 3-years thereafter with bank's interest rate.
Auction Agent – Matthew Carman Lic. #5684 615-633-8717 & Gene Carman III Lic. # 4496 615-633-1323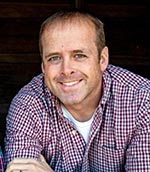 EMAIL: [email protected]
OFFICE PHONE: 615-666-2783
CELL: 615-633-8717
FAX: 615-666-8150
ADDRESS: 625 Hwy. 52 Bypass W, Lafayette TN, 37083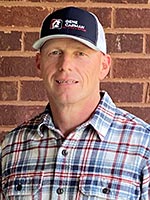 EMAIL: [email protected]
OFFICE PHONE: 615-666-2783
CELL: 615-633-1323
FAX: 615-666-8150
ADDRESS: 625 Hwy. 52 Bypass W, Lafayette TN, 37083