MORGAN DOLLARS – SILVER BARS – CASE KNIVES – HEN & ROOSTER KNIVES – BULLDOG KNIVES – BASEBALL, FOOTBALL, BASKETBALL CARDS – LONG GUNS & HAND GUNS!!
ONLINE BIDDING BEGINS JULY 13TH – 10:00 A.M.
LIVE AUCTION WILL BE JULY 16TH – 10:00 A.M.
(ONLINE BIDDING WILL BE AVAILABLE DURING THE LIVE AUCTION)
LOCATION: Auction will be held at 226 Broadway in Hartsville TN. Look for the Auction signs! From First National Bank in Hartsville take Broadway approx. a half mile. Building will be on the left.
COINS – GUNS – KNIVES: 2022 American Eagle, 2021 Morgan Silver Dollars with mint marks of Carson City, Philadelphia, & New Orleans. Morgan Dollars, Kennedy Halves, Franklin Halves, Walking Liberties, 10 oz Silver Bar, 1 oz Silver Bars, 1972 proof set, presidents commemorative Double Eagle collection, wheat pennies & more! Remington 870, Remington 1100, Browning Hi-Power 9MM, Colt 1908, Czechpoint Skorpion, Ruger 6.5 Creedmore, Savage 410 Gauge, Smith & Wesson SD9, Sig Sauer 9MM, Benelli 12 Gauge, Norinco SKS, Taurus, Rossi, & More! Case XX, Hen & Rooster, Bulldog Pocket Knives. Baseball, Football, & Basketball cards! 9MM, 30-06, 12 & 20 Gauge Ammo & More! A lot of great items!
Payment Options: There is No Buyers Premium! Pay with Cash, Check, or Credit Card. Pick up is at 226 Broadway, Hartsville TN, 37074 July 18th from 8:00 A.M. to 6:00 P.M. If you purchase a firearm at the Live Auction you will be able to pick up your gun that day at Trousdale County Firearms in the adjacent building!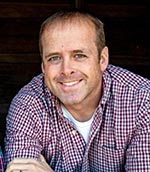 EMAIL: [email protected]
OFFICE PHONE: 615-666-2783
CELL: 615-633-8717
FAX: 615-666-8150
ADDRESS: 625 Hwy. 52 Bypass W, Lafayette TN, 37083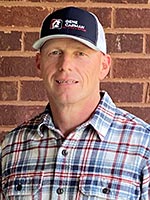 EMAIL: [email protected]
OFFICE PHONE: 615-666-2783
CELL: 615-633-1323
FAX: 615-666-8150
ADDRESS: 625 Hwy. 52 Bypass W, Lafayette TN, 37083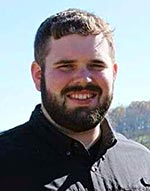 EMAIL: [email protected]
OFFICE PHONE: 615-666-2783
CELL: 615-604-2068
FAX: 615-666-8150
ADDRESS: 625 Hwy. 52 Bypass W, Lafayette TN, 37083