Macon County Fairgrounds-Sally Wells Building
598 Russell Dr. #528 Lafayette, TN 37083
Large Gun Auction – Several guns are coming from 2 private collections! Case XX Knives – Ammunition of all kinds!
Custom Guns – New In the Box Remington 1100 made in the 70's – Large Revolvers – Several Henry Rifles
Something for everyone!
At Auction
August 27th- 10 am
Location:  Auction will be conducted at the Sally Wells Building at the Macon County Fairgrounds in Lafayette, TN. GPS address 598 Russell DR #528 BLDG Lafayette, TN 37083 see auction signs posted
Guns:  Over 125 guns- Some new and some are very old and rare- We have Remingtons, Winchesters, Colt, Browning, Kimber, Glocks, Rugers, Henrys, Several Custom made guns, and more!
Knives:  We will have Case xx knives and some others!
Ammo:  We will have over 25 calibers of ammunition and several hundred rounds!
Auctioneers Note:  Come join us for a fun day in the air conditioned Sally Wells Building! Doors will open at 8 am for gun preview.  Don't miss this great opportunity to buy some very nice guns, knives, and ammo! Hope to see you there! A FFL will be available in Lafayette at RTAC gun store to register guns day of sale! Come! Look! Buy!
Terms:  Cash, Check, Debit or Credit Cards. If you use a debit or credit card there will be a 3% convenience fee added.
Auctioneer:  Gene Carman III 615-633-1323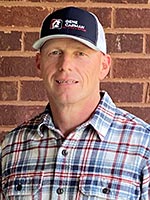 EMAIL: [email protected]
OFFICE PHONE: 615-666-2783
CELL: 615-633-1323
FAX: 615-666-8150
ADDRESS: 625 Hwy. 52 Bypass W, Lafayette TN, 37083