LOCATED:  At 132 Coles Ferry Road, Gallatin, TN. Directions from the Gallatin Square, take Highway 109S, turn left on Woods Ferry Road, left on Coles Ferry to property on the left, see auction signs posted.
REAL ESTATE: Consists of 2.83 choice acres improved with a 1-1/2-story vinyl-sided house that was built approx. 1920. This home has lots of character. It is a diamond in the rough. Would renovate beautifully. Features approx. 2500 sq. ft., has living room with antique mantle and tile fireplace with gas logs, formal dining room, has 4 bedrooms (2 bedrooms up and 2 down, 2 full baths, kitchens on each floor, and utility room. This home large entrance foyer, built-in window box seats, winding stairway, hardwood and tile flooring, soaring ceilings, spacious rooms, CH&A, and city water. This home features inviting full front porch, circular paved driveway, and has a large backyard area.
FOR FREE BROCHURE, CALL (615)452-5341 OR VISIT OUR WEBSITE AT WWW.CARMANREALESTATE.COM
NOTE FROM AGENT: This home dates back approx. 100 years. It has good bones. It could be restored to its former glory. Would be absolutely beautiful. If you are looking for a spacious home with great potential that has a lot to offer all on a choice 2.83 acres located in town with city water, sewer, and gas, then check this out. You just don't find homes like this anymore available for purchase so don't miss this opportunity! Property is being sold absolute to settle an estate. This is a Clerk & Master sale.
TERMS: 15% down day of sale, the remaining balance, cash with deed.
AUCTION AGENTS: Lloyd Andrews, Matthew Carman, and Gene Carman, III, (615)452-5341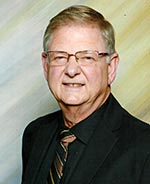 Broker/Auctioneer/Appraiser
EMAIL: [email protected]
OFFICE PHONE: 615-452-5341
CELL: 615-210-7168
FAX: 615-451-1268
ADDRESS: 1195 Nashville Pike, Gallatin TN, 37066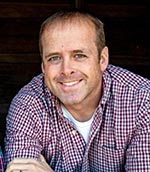 EMAIL: [email protected]
OFFICE PHONE: 615-666-2783
CELL: 615-633-8717
FAX: 615-666-8150
ADDRESS: 625 Hwy. 52 Bypass W, Lafayette TN, 37083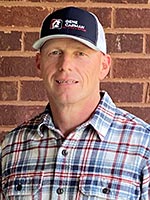 EMAIL: [email protected]
OFFICE PHONE: 615-666-2783
CELL: 615-633-1323
FAX: 615-666-8150
ADDRESS: 625 Hwy. 52 Bypass W, Lafayette TN, 37083