Sale #1 – 759 Rogers Rd, 5 bdr brick home 2.5 baths, Antiques, Guns, Furniture, Tools, Riding Mower & More Selling at 10 am on site
Sale #2 – 670 S. Water Ave, Commercial Building & Lot Selling at 1 pm on site
Location: Both sales will be conducted on site. Both properties are located in the heart of Gallatin, TN 37066. See auction signs posted on the properties.
Sale #1 – 759 Rogers Rd Real Estate: Consists of a beautiful 5 bdr 2.5 bath brick home on 2 acres in the middle of town- So much potential here- The upstairs has approx 1,463 sq feet 3 bdr 1.5 baths, a living room and a den, dining area and a kitchen. Some walls have beautiful knotty pine paneling. The full basement consists of approx 618 sq feet of living area with 2 bdrs, living area, bath, and a kitchenette, plus a 2 car garage area. The home is situated on a beautiful treed yard with a small creek in the back yard. 2 small outbuildings will also be included in the real estate sale. The home needs some tlc but with just a little bit this will be a gorgeous home for someone! It will be a great home for someone in need of in law quarters or for someone looking for some rental income! Zoned R-15. (The home will sell at 10 am and then personal property will follow.)
Sale #2 – 670 S. Water Ave (Hwy 109) Real Estate: Consists of a 1,500 sq ft commercial bldg and a large 103'x132′ lot in an excellent location! This building is currently occupied and rented on a month to month basis and the tenant would love to remain or this may the perfect spot for you as the buyer to put your business. Currently the building is set up as a store front with living quarters in the back of the building. Zoned CS (Commercial Services). Awesome income producing property in a great and highly visible location!
Antiques, Furniture, Tools & More Selling at the 759 Rogers Rd Gallatin, TN location:
Cast iron pots and pans, oil lamps, old campaign buttons, handmade quilts, crock churns and pottery pieces, beds, dressers, marble top tables, old books, lamps, old cans and bottles, china cabinet, organ, dining room table and chairs, costume jewelry, silver plated flatware silverware sets, clocks, sausage grinder, Imperial china set, patio furniture, blacksmith tools, couches and chairs, kitchen utensils, pots and pans, Christmas decor, Corelle dishes, Corning Ware dishes, old board games, rolling pins, beer steins, old pocket knives, watches, lift chair, glider/rocker, marble top dressers, floor lamps, baskets, globes, antique scales, refrigerator, lantern, golf clubs, camping equipment, blue jars with zinc lids, glassware, walking sticks, model cars, battery charger, hand tools, tool boxes, Cub Cadet riding mower, pictures, glassware, candle holders, railroad spikes, boat motor and trailer (boat is no good), small utility trailer, ladders, metal gas can, and Much, Much more!!
Guns: The Victor Special by Crescent Fireams 410 gauge single shot, Bay State single shot 16 gauge, Winchester model 1897 16 gauge pump shotgun, 2 Iver Johnson arms 32 cal revolvers, Norinco 9mm semi auto pistol, pellet gun, Ruger SR9c 9mm, S&W SD40 VE 40 cal, Kahr CW9 9mm, Remington model 7400 30-06, Remington model 7400 270 win with scope, Winchester Ranger 30-30 lever action- Lakefield Arms 22 lr, Springfield model 67H 12 gauge pump, New England Pardner 20 gauge single shot, Savage model 755A 12 gauge semi auto. We are planning on having a FFL on site day of sale for gun registration.
Terms: Real Estate 15% down day of sale and the balance with the deed. Personal property Cash, Check, or debit/credit cards (an additional 3% convenience fee will be charged) day of sale.
Auctioneers Note: We have something here for everyone! 2 great properties selling to the highest bidder! Lots of personal property! Come spend the day with us! Tent, chairs, concessions all will be available! We look forward to seeing you June 25th at another Gene Carman Auction!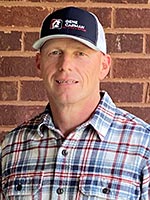 EMAIL: [email protected]
OFFICE PHONE: 615-666-2783
CELL: 615-633-1323
FAX: 615-666-8150
ADDRESS: 625 Hwy. 52 Bypass W, Lafayette TN, 37083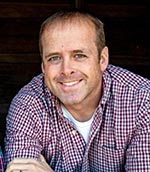 EMAIL: [email protected]
OFFICE PHONE: 615-666-2783
CELL: 615-633-8717
FAX: 615-666-8150
ADDRESS: 625 Hwy. 52 Bypass W, Lafayette TN, 37083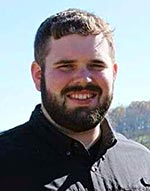 EMAIL: [email protected]
OFFICE PHONE: 615-666-2783
CELL: 615-604-2068
FAX: 615-666-8150
ADDRESS: 625 Hwy. 52 Bypass W, Lafayette TN, 37083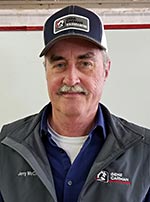 EMAIL: [email protected]
OFFICE PHONE: 615-666-2783
CELL: 615-633-8813
FAX: 615-666-8150
ADDRESS: 625 Hwy. 52 Bypass W, Lafayette TN, 37083