LOCATION: Auction will be conducted on site at 705 Courthouse View Street in Lafayette, from the Courthouse in Lafayette, take Hwy. 10 N (Scottsville Rd) turn right on Hwy. 261 (Galen Rd), turn right on Courthouse View St., home will be on the right.
Real Estate: Consists of a cozy 1-bedroom, 1-bath home that features approx. 636 sq. ft. of heated/cooled living space, living room, kitchen & dining combination, C/H/A w/natural gas heat, city water & sewer and more all on a nice lot in the City of Lafayette! Home is on a solid block foundation and is very easy to heat & cool!! Property also features a nice 2-car detached garage with work shop area!! Looking to downsize? Check this home out! Looking for an investment opportunity? This would make an excellent rental home! Property is zoned R-2 High Density Residential!! Don't miss this opportunity!! Mark your calendars now to attend this FRIDAY auction, November 19th 10:00 A.M.!
TOOLS! TOOLS! TOOLS! – Very nice heavy duty rolling Cornwell Tools tool chest, K&N rolling tool box, Tools! Tools! Tools! Snap-On, Blue Point, Cornwell, Duralast, Dewalt, Makita and More!! Wrenches, sockets, drivers, battery operated drills and impacts, socket sets, power bars, screw drivers, OEM Serpentine belt tool, OEM rear axle bearing remover set and Pulley installer kit, Pittsburgh brake pad service set, Ryobi jig saw, Blue-Point digital timing light, pneumatic fan clutch wrench, pneumatic tools, OEM stinger 9 way slide hammer puller set, Reddy Heater, 1/2" torque limiting extension bar set, Ford transmission oil cooler line disconnect tool, PowerBuilt cooling system pressure kit, Snap-On creeper and rolling shop stool, Coleman propane cooktop, 2100 PSI pressure washer, Campbell/Hausfield wire feed welder 110, Makita MM4 concrete saw, tool boxes, shop stools, hand tools, antique chair/step stool, rims, hammers, jumper cables, black and decker workmate, brad nailers, Ryobi scroll saw, Craftsman drill, laser level kit, skil saws, new creeper, saw blades and much more!
FURNITURE – HOUSEHOLD ITEMS – STORAGE BUILDING: Nice 10×10 storage building (to be moved), roll top desk, love seat, 2 Element flat screen TVs, Magnavox DVD player, tiered (whatnot) stand, end tables, Lazy Boy rocker/recliner, Eureka vacuums, LG front load dryer, Frigidaire refrigerator, glasses, dishes, small kitchen appliances, Rival microwave, Corning Ware, glass measuring cups, toaster oven, bed, plastic shelves, ladder back chair, several sheets of plywood, wood trim, tackle box w/lures, turkey fryer, infrared heater, tomato cages, giant Santa and snowman, plumbing supplies, antique trunk, 3 piece antique bdrm suite/bed dresser & mirror, chest, Antique dresser & mirror, mirrored collar & hames w/brass knobs
Auctioneer's Note: Landlords, Investors, Homeowners you better take a look at this one! This property provides excellent investment potential or would make a great home for someone! Don't forget, this is a FRIDAY AUCTION! Real Estate will sell at 10:00 A.M. We look forward to seeing you there!
Terms: Real Estate – 15% down day of sale balance with deed. Personal Property – cash, check or credit/debit card day of sale.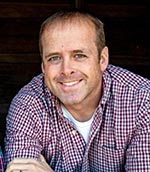 EMAIL: [email protected]
OFFICE PHONE: 615-666-2783
CELL: 615-633-8717
FAX: 615-666-8150
ADDRESS: 625 Hwy. 52 Bypass W, Lafayette TN, 37083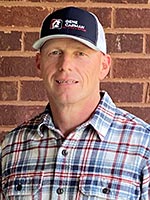 EMAIL: [email protected]
OFFICE PHONE: 615-666-2783
CELL: 615-633-1323
FAX: 615-666-8150
ADDRESS: 625 Hwy. 52 Bypass W, Lafayette TN, 37083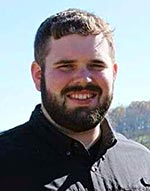 EMAIL: [email protected]
OFFICE PHONE: 615-666-2783
CELL: 615-604-2068
FAX: 615-666-8150
ADDRESS: 625 Hwy. 52 Bypass W, Lafayette TN, 37083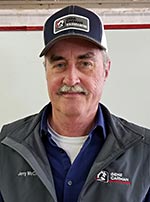 EMAIL: [email protected]
OFFICE PHONE: 615-666-2783
CELL: 615-633-8813
FAX: 615-666-8150
ADDRESS: 625 Hwy. 52 Bypass W, Lafayette TN, 37083