LOCATION: Located at 700 Jackson Road, Portland, TN. Directions from the Hwy. 109 and Hwy. 52 Intersection in Portland, take Highway 52W, turn left on Jackson Road, and see auction signs posted. REAL ESTATE: Consists of a 16.88 choice acres selling in 5 beautiful tracts ranging in size from 0.92 acres to 5.01 acres. These are choice building sites in a great location. Tracts are soils tested and have city water & gas available.
CAR AND EQUIPMENT: 1991 Mercury Grand Marquis (odometer shows approx. 56,000 miles), 10 ft. Woods Bushhog, fuel tank, Vicon 6 ft. disc mower, and 6ft. tedder.
ANTIQUES & HOUSEHOLD ITEMS: Guns, coins, roll-top desk, sterling silverware, William Rogers silverware, 3 pc. cherry bedroom suite, Lillian Russell 5 pc. cherry bedroom suite, marble top tables, Noritake china, lots of Fostoria glassware, marble-top dresser, carnival glass, Redwing pottery,antique couch and 2 chairs, German bowls, 2 walnut corner cupboards, china chest, Singer sewing machine, rocker recliner, tables, washer & dryer, electric stove, old oil lamps, table and chairs, pictures, shaving mug and mirror, costume jewelry, old trunk, like new hospital bed, old Case knives, books, silver dollars, half dollars, Remington model 537 shotgun (16 gauge), Remington Speed Master 22 rifle, Pfaltzgraff dish pieces, approx. 40 pcs. porcelain, miniature cat collection, figurines, red bowls, candy dishes, bedspreads, lots of Tupperware, Pyrex dishes, platters, ornamental plates, small angel trunk, 2 captain chairs, Dirt Devil vacuum, Norman Rockwell print , oak hall tree, dolls, cabinet handles, Christmas Santas & snowmen, clocks, Berjusa collector boy doll, coke cooler, and much much more. Lots of good items too numerous to mention. NOTE FROM AGENT: This is prime acreage in a great location. Buyers, builders, and investors, better take a look. If you are in the market for a choice building site, then this is it. Property is being sold to settle an estate at absolute auction so come and buy at your price. We also have lots of fine antiques, household items and personal property items to sell. Come prepared to spend the day and bring a friend.
TERMS: Real Estate – 15% down day of sale, the remaining balance cash with deed. Personal property: Cash or good check.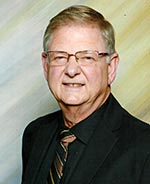 Broker/Auctioneer/Appraiser
EMAIL: [email protected]
OFFICE PHONE: 615-452-5341
CELL: 615-210-7168
FAX: 615-451-1268
ADDRESS: 1195 Nashville Pike, Gallatin TN, 37066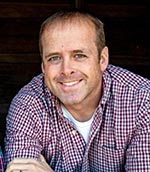 EMAIL: [email protected]
OFFICE PHONE: 615-666-2783
CELL: 615-633-8717
FAX: 615-666-8150
ADDRESS: 625 Hwy. 52 Bypass W, Lafayette TN, 37083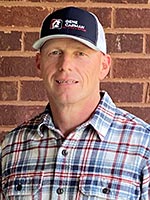 EMAIL: [email protected]
OFFICE PHONE: 615-666-2783
CELL: 615-633-1323
FAX: 615-666-8150
ADDRESS: 625 Hwy. 52 Bypass W, Lafayette TN, 37083