LOCATION: Located at 151 Smith Road, Portland TN. Directions from the intersection of HWY 52 & HWY 109, Take HWY 52 East for 2 miles. Turn left onto Airport Rd & go 1.3 miles & make a sharp left onto Smith Road. Property will be on the right.
TRUCK & CAMPER: 2018 Toyota Tacoma TRD Sport (4wd) with approx. 10,000 miles! 2018 Puma Camper (Fully Furnished & 35 ft long)
ZERO TURN MOWERS – TOOLS – TRAILER: 2 Troy Bilt zero turn mowers (50 inch cut on both), Assortment of tools – wrenches, sockets, hammers, screw driver, power bars, drill bits, tire tools, torque wrench, Allen wrenches, tap and die set, clamps, pneumatic tools, all different brands, craftsmen , Buffalo, some Snap On tools, creeper, black and decker cordless drill, saw blades, angle grinders, extension cords, chains, air compressor, battery charger, ladders, pressure washer, 18″ inch Poulan chainsaw new in the box, wizard tiller, hand tools – post driver, post hole diggers, shovel, jack stands, gas cans, Ashley Wood stove, jazzy electric wheelchair, drill press, stihl weed eater, ryobi weed eater interchangeable, Poulan chainsaws, Bostitch electric drill, 14 ft dual axle utility trailer with ramps & more!
APPLIANCES – HOUSEHOLD ITEMS – FURNITURE: Frigidaire Refrigerator, Washer & Dryer, corner cabinet, Vizio flat screen TV, Germany edelweiss coo-coo clock, 4 piece Bedroom suite, sentry safe, entertainment stand, electric lamps, Coleman lantern, star of David pitcher, coffee table and 2 matching end tables, Sanyo flat screen, 3 draw chest and 4 draw chest, 1500 watt infrared heater, odd tables, bar stool, pots and pans and kitchen utensils, home interior figurines, kitchen table and 4 chairs, coke
beer stein, patio chairs and table.
COLLECTIBLE KNIVES – COINS – MISC. ITEMS: Dale Earnhardt collectible pocket knives, Dale Earnhardt one dollar bill, Dale Earnhardt pocket watch, marbles pocket knife, a couple two dollar bills & some Presidential coins, Sacagawea coins, Susan B. Anthony coins.
TERMS: Cash or Good Check, Credit/Debit cards will be accepted but you will be charged a 3% convenience fee to use that service.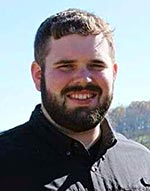 EMAIL: [email protected]
OFFICE PHONE: 615-666-2783
CELL: 615-604-2068
FAX: 615-666-8150
ADDRESS: 625 Hwy. 52 Bypass W, Lafayette TN, 37083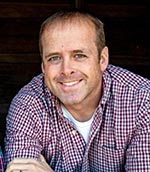 EMAIL: [email protected]
OFFICE PHONE: 615-666-2783
CELL: 615-633-8717
FAX: 615-666-8150
ADDRESS: 625 Hwy. 52 Bypass W, Lafayette TN, 37083

EMAIL: [email protected]
OFFICE PHONE: 615-666-2783
CELL: 615-633-8711
FAX: 615-666-8150
ADDRESS: 625 Hwy. 52 Bypass W, Lafayette TN, 37083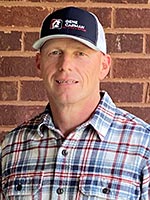 EMAIL: [email protected]
OFFICE PHONE: 615-666-2783
CELL: 615-633-1323
FAX: 615-666-8150
ADDRESS: 625 Hwy. 52 Bypass W, Lafayette TN, 37083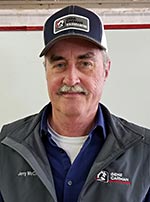 EMAIL: [email protected]
OFFICE PHONE: 615-666-2783
CELL: 615-633-8813
FAX: 615-666-8150
ADDRESS: 625 Hwy. 52 Bypass W, Lafayette TN, 37083