415.10 WOODED ACRES WITH OVER 3 MILES OF FRONTAGE SELLING IN 7 LARGE ACREAGE TRACTS – MARKETABLE TIMBER – STREAMS AND CREEKS – EXCELLENT HUNTING AND RECREATIONAL TRACTS – PRIVACY & SECLUSION – AUCTION WILL BE CONDUCTED ON CRABTREE CREEK ROAD – CHANCERY COURT CASE #2020-CV-4270
AT CHANCERY COURT AUCTION SATURDAY OCTOBER 8TH 10:00 A.M. C.S.T.
Location: Auction will be conducted on Tract #6 of the farm located on Crabtree Creek Rd. From the Clay County Courthouse take Hwy. 52 West 15 miles and turn left Bakerton Rd., go 5.5 miles and turn left on Crabtree Creek Rd. and see property a short distance on both sides of Crabtree Creek Rd. See auction signs posted.
Real Estate: Consists of a 415.10 acres that has been surveyed, platted and staked to be sold in 7 large tracts! Farm has over 3 miles of frontage fronting on both Crabtree Creek Rd. and also by access on North Fork Rd. Tracts range in size from 42.89 acres to 70.77 acres. Marketable Timber!! According to family a portion of this farm has not been cut over in many years and has some good marketable timber. Other areas were select cut approx. 10 yrs. ago with nothing under 18″ harvested at that time. There are several creeks and streams throughout and wildlife galore!! If you are in the market for some hunting land, timber land or recreational property to enjoy camping, hiking or trail riding, you must check out these large acreage tracts being offered at public auction, Saturday October 8th at 10:00 A.M.! Come! Look! Buy!
Tract #1 – 63.46 acres w/1237.90′ of frontage Tract #2 – 42.89 acres w/2442.02′ of frontage
Tract #3 – 65.75 acres w/2616.65′ of frontage Tract #4 – 58.71 acres w/3611.04′ of frontage
Tract #5 – 48.04 acres w/1906.86′ of frontage Tract #6 – 65.48 acres w/1508.10′ of frontage
Tract #7 – 70.77 acres w/3071.63′ of frontage
Auctioneer's Note: Nature Lovers, Timber Buyers, Hunters, Investors and Land Buyers of every type, opportunity is knocking!! Seldom do you have the chance to purchase large acreage tracts like this at public auction! Make sure to mark your calendars now to attend this outstanding Chancery Court Auction, Saturday October 8th at 10:00 A.M.! We will see you there!!
TERMS OF THE SALE: 20% paid down on the day of sale, balance due and payable ten (10) days from the date of confirmation by the Court and receipt of the deed.
Any announcements made the day of the sale take precedence over any and all other advertisement.
For more information please contact the Clerk & Master's Office at 931-243-3145, or come by the office at 145 Cordell Hull Drive, Celina, Tennessee
Seller: L. Rene' Davis Clerk & Master and Special Commissioner
Attorneys: Dalis D. Holliman and Zach Taylor
Auctioneer & Agent – Matthew Carman 615-633-8717 License #5684
For more information or for questions prior to the auction, call Matthew at 888-308-6286, 615-633-8717 or 615-666-2783.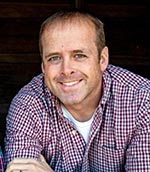 EMAIL: [email protected]
OFFICE PHONE: 615-666-2783
CELL: 615-633-8717
FAX: 615-666-8150
ADDRESS: 625 Hwy. 52 Bypass W, Lafayette TN, 37083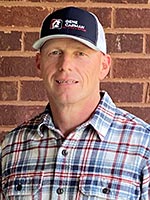 EMAIL: [email protected]
OFFICE PHONE: 615-666-2783
CELL: 615-633-1323
FAX: 615-666-8150
ADDRESS: 625 Hwy. 52 Bypass W, Lafayette TN, 37083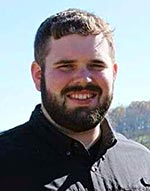 EMAIL: [email protected]
OFFICE PHONE: 615-666-2783
CELL: 615-604-2068
FAX: 615-666-8150
ADDRESS: 625 Hwy. 52 Bypass W, Lafayette TN, 37083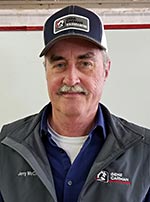 EMAIL: [email protected]
OFFICE PHONE: 615-666-2783
CELL: 615-633-8813
FAX: 615-666-8150
ADDRESS: 625 Hwy. 52 Bypass W, Lafayette TN, 37083