8.65 ACRES SELLING IN 1 TRACT – BEAUTIFUL COUNTRY SETTING – (2) SINGLEWIDE HOMES – 24X30 LIVESTOCK BARN – CITY WATER – APPROX. 700 FT. OF ROAD FRONTAGE – POND & MORE!! LOADED WITH POTENTIAL!!
AT ABSOLUTE AUCTION SATURDAY JULY 23RD, 10:00 A.M.
LOCATION: Auction will be conducted onsite at 800 Ogelsby Rd. in Hartsville. From Hartsville take Hwy. 25 E. (McMurry Blvd) 2.7 miles and turn left on Hwy. 10., go 2.5 miles and turn right on Woodmore Hollow Ln., go 1/2 mile and bear right on Oglesby Rd., property will be approx. 1/2 mile on the left. See Auction signs posted.
Real Estate Consists of 8.65 acres that will be selling in one tract! Acreage is level to very gently rolling and is improved with two older singlewide mobile homes that are in need of TLC. The first home features 3-bdrs, 2-full baths, eat-in kitchen and living room area. The second home features 3-bdrs, 1-full bath, eat-in kitchen and living room area. Other improvements include a 24×30 livestock/horse barn with loft, large pond, city water and approx. 700 ft. of road frontage on Oglesby Road. This property has a lot of potential! With just a little TLC, this has the potential to be a great income producing property or a nice little mini-farm!! A great opportunity for you the buyer!! Come! Look! Buy!Mark your calendars now to attend this Absolute Chancery Court Auction Saturday July 23rd, at 10:00 A.M. We look forward to seeing you there!!
IN THE CHANCERY COURT FOR TROUSDALE COUNTY, TENNESSEE
IN HARTSVILLE
Debra Edwards, Lisa Waterhouse Cook,
Christine Parsons, Joseph Parsons, Kayla Manor File No: 7771 Plaintiffs,
Vs
Jessica O'Connell, Lewis Neal Johnson
and Donald Everett Waterhouse
Defendants,
Auctioneer & Agent: Matthew Carman Lic.# 5684 For more information or questions, call Matthew at 615-633-4300 or 615-633-8717.
TERMS OF SALE: The Special Commissioner & Receiver will sell all right, title and interest in and to the above-described real property with the assistance of Gene Carman Realty and Auction. The real property is being sold "As Is". Buyer will be required to pay 10% down on the date of sale, with the balance due upon closing and sign a sales contract.
Possession will be given as of the date of confirmation by the Chancery Court. Sale is being made subject to such encumbrances and exceptions as may be determined to be against the property. Announcements made on the sale date take precedence.
Seller: Ms. Shelly Brawner SPECIAL COMMISSIONER AND RECEIVER
303 East Main Street
Hartsville, TN 37074
615.374.2996
ATTORNEY FOR PETITIONERS: Tracey Parks
324 West Main Street
Lebanon, TN 37087
615.444.9893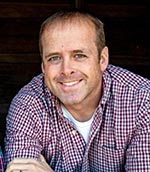 EMAIL: [email protected]
OFFICE PHONE: 615-666-2783
CELL: 615-633-8717
FAX: 615-666-8150
ADDRESS: 625 Hwy. 52 Bypass W, Lafayette TN, 37083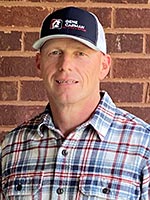 EMAIL: [email protected]
OFFICE PHONE: 615-666-2783
CELL: 615-633-1323
FAX: 615-666-8150
ADDRESS: 625 Hwy. 52 Bypass W, Lafayette TN, 37083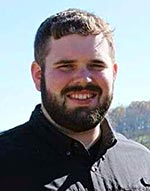 EMAIL: [email protected]
OFFICE PHONE: 615-666-2783
CELL: 615-604-2068
FAX: 615-666-8150
ADDRESS: 625 Hwy. 52 Bypass W, Lafayette TN, 37083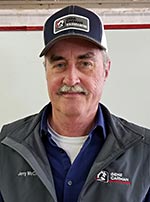 EMAIL: [email protected]
OFFICE PHONE: 615-666-2783
CELL: 615-633-8813
FAX: 615-666-8150
ADDRESS: 625 Hwy. 52 Bypass W, Lafayette TN, 37083