LOCATED: At 1108 Lock 4 Road, Gallatin, TN. Directions from Gallatin: Take Nashville Pike, turn left on Lock 4 Road to property on the right, see auction signs posted.
REAL ESTATE: Consists of a beautiful lake lot that has awesome views of the water and has a boat dock. Also improved with a nice 3-bedroom ranch brick house that features approx. 3000 sq. ft of living space. On the main level, home has living room, spacious den, sun room, 3 bedrooms, bath, and kitchen/dining area combined with fireplace. On the basement level, there is a spacious rec room with fireplace, bath, sunroom and 1-car basement garage. Also features utility connections, CH&A (gas heat), carpet/vinyl flooring with hardwood being under most carpeted areas, front porch, and back deck.
ANTIQUES & HOUSEHOLD ITEMS: Duncan Phyfe couch, marble-top tables, drop- leaf table, china cabinets, coffee and end tables, washstands, twin bed, dresser, dining table & 6 chairs, corner hutch, buffet, desks, oil lamps, antique lamps, ironware, black kettle, flat irons, crock churn & other crock pieces, book shelf, books, old saddle, hanes, bridle, pictures and frames, love seat, tables, chairs, mirrors, kitchen cabinet, clocks, benches, pitcher and bowl sets, glass-top table, china, Shawnee corn dishes, green oatmeal glasses, china sets, corning ware, pyrex, cake stand, figurines, bottles, cross-cut saw, tvs, afgans, quilts, linens, microwave, Samsung side-by-side refrigerator, washer and dryer, blender, crock pot, home interior, vases, guitars, doll bed, night stand, room divider, Stodart piano, treddle sewing machine, vinyl 45 records, coke tray, games, toy train, light fixture, punch bowl set, candle holders, plant stands, smoker, concrete flower pots, bird bath, yard ornaments, porch furniture, milk can, luggage, tons of glassware, enamelware, bird cage, lanterns, antique adding machine, rocking chairs, iron cutter,
wooden boxes, hand tools, shop light, and so much more. Items too numerous to mention. There is something for everyone.
OPEN HOUSE TUESDAY, MAY 25 TH FROM 4 P.M. TO 5:30 P.M. FOR FREE BROCHURE, CALL (615)452-5341 OR VISIT OUR WEBSITE AT WWW.CARMANREALESTATE.COM
NOTE FROM AGENT: If you love the water, you will absolutely love this property. Bring your boat and come on. Property gently slopes down to the water's edge. This is an older home that needs a little updating. Great location in the city limits of Gallatin close to the Gallatin Marina. No HOA. We also have lots of good personal items to sell so come prepared to spend the day and bring a friend!
TERMS: 10% down day of sale, remaining balance with deed. Personal Property: Cash or good check.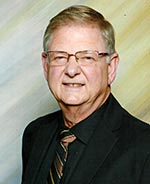 Broker/Auctioneer/Appraiser
EMAIL: [email protected]
OFFICE PHONE: 615-452-5341
CELL: 615-210-7168
FAX: 615-451-1268
ADDRESS: 1195 Nashville Pike, Gallatin TN, 37066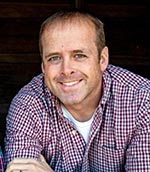 EMAIL: [email protected]
OFFICE PHONE: 615-666-2783
CELL: 615-633-8717
FAX: 615-666-8150
ADDRESS: 625 Hwy. 52 Bypass W, Lafayette TN, 37083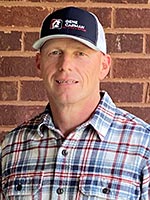 EMAIL: [email protected]
OFFICE PHONE: 615-666-2783
CELL: 615-633-1323
FAX: 615-666-8150
ADDRESS: 625 Hwy. 52 Bypass W, Lafayette TN, 37083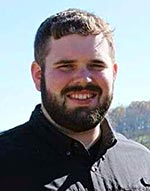 EMAIL: [email protected]
OFFICE PHONE: 615-666-2783
CELL: 615-604-2068
FAX: 615-666-8150
ADDRESS: 625 Hwy. 52 Bypass W, Lafayette TN, 37083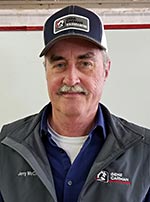 EMAIL: [email protected]
OFFICE PHONE: 615-666-2783
CELL: 615-633-8813
FAX: 615-666-8150
ADDRESS: 625 Hwy. 52 Bypass W, Lafayette TN, 37083