LOCATION: Auction will be conducted at 835 Harris Branch Rd. in Hartsville. From Hartsville, take Hwy. 25W, turn right on Hwy. 141 North, go 1.8 miles and turn right on Harris Branch Rd. auction site will be approx. 3/4 mile on the left.
TRACTORS: Kubota M9000 cab tractor 4WD, 2 sets of rear remotes and quick attach Kubota LA 1251 loader approx. 1,890 hours, Kubota M8950 tractor w/front end loader, Kubota L35 backhoe w/approx 2,249 hours, Massey Ferguson 393 cab tractor 4WD w/Massey Ferguson 838 front end loader approx. 2,015 hours, Kubota M8030 tractor (needs work), Case International 685 tractor w/canopy and Case 2250 front end loader and rear remotes, Montana N55 utility cab tractor 4WD w/front end loader and 2 sets of remotes approx. 1,196 hours, International Farmall 140 tractor w/cultivators and side dresser.
VEHICLES: 1984 S-10 Durango 2.8 liter V-6 5-speed w/camper top, 2004 GMC 2500HD Duramax diesel pick-up 4-WD gooseneck ball and new cluster, 2007 Honda Pilot 4-WD SUV.
HAY EQUIPMENT: 2016 8′ Kubota disc mower, Vermeer 5500 hay roller, Ag Equipment V-hay rake, hay tedders & hay rings.
TRAILERS – ATVS – FARM & CATTLE EQUIPMENT & TOOLS: Kawasaki 4×4 Mule utility side by side seats 6 people, Honda Foreman 4-wheeler 4×4, Outback walk behind brush cutter, 3-pt hydraulic post driver, Bush Hog 3008 8' pull type bush hog, 23' tandem axle gooseneck trailer w/dove tail and ramps, 20' Gooseneck cattle trailer, 16' hydraulic dump trailer, pavement roller, 6×10 utility tilt trailer, 6-1/2×12 dual axle utility trailer w/ramps, 6-1/2×10 utility trailer w/Gorilla-lift ramp, WW sweep, corral panels, squeeze chute, John Deere bat wing bushhog, air compressors, battery chargers, diesel and gas cans, tool boxes, fence posts, grease guns, garden tillers, wheel barrows, gardening cart, hay tarps, Woods zero turn mower, hydraulic grapple attachment, 3-pt. Sprayer, generators, hedge trimmers, hand tools, hay spears, Woods pallet fork attachment, Bush Hog 3-pt. tractor tiller, rotary cutter, pull type disc, double bottom plow, farm gates, feed troughs, water tanks, creosote fence posts, t-posts, high tensil and woven wire fence and many other farm related items and equipment!
Auctioneer's Note: A large assortment of farm related items to be sold! Come prepared to spend the day! We will see you there!
Terms: Cash, check (out of town checks must be accompanied with bank letter), credit/debit cards (an additional 3% convenience fee will be charged) day of sale.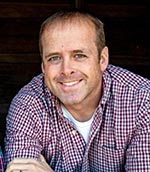 EMAIL: [email protected]
OFFICE PHONE: 615-666-2783
CELL: 615-633-8717
FAX: 615-666-8150
ADDRESS: 625 Hwy. 52 Bypass W, Lafayette TN, 37083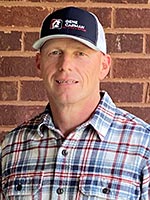 EMAIL: [email protected]
OFFICE PHONE: 615-666-2783
CELL: 615-633-1323
FAX: 615-666-8150
ADDRESS: 625 Hwy. 52 Bypass W, Lafayette TN, 37083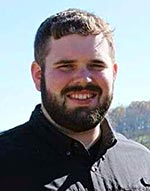 EMAIL: [email protected]
OFFICE PHONE: 615-666-2783
CELL: 615-604-2068
FAX: 615-666-8150
ADDRESS: 625 Hwy. 52 Bypass W, Lafayette TN, 37083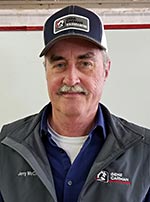 EMAIL: [email protected]
OFFICE PHONE: 615-666-2783
CELL: 615-633-8813
FAX: 615-666-8150
ADDRESS: 625 Hwy. 52 Bypass W, Lafayette TN, 37083