LOCATION: Auction will be conducted on site at 8430 Celsor Road. From Hartsville, take Hwy. 10 North go 2.9 miles and bear left on Old. Hwy. 10, go 0.6 miles and turn left Carter Branch Rd., go 500 feet and turn left on Celsor Rd., go 0.4 miles and bear right, home will be a short distance on the left. From Lafayette take Hwy. 10 South 6.7 miles, turn right on Rock Crusher Rd., go 1/2 mile and turn right on Carter Branch Rd., go 500 feet and turn left on Celsor Rd., go 0.4 miles and bear right, home will be a short distance on the left.
REAL ESTATE: Consists of a nice manufactured home that was built in 2001 and is nicely positioned on a beautiful 5.00 acres!! Home features approx. 1,568 sq. ft. of living space, kitchen w/stove, dishwasher and eat-in area, formal dining area, living room w/stone fireplace, master bdr w/full bath, double vanity, soaking tub & separate shower, laundry room w/wash sink, CHA, city water, covered side deck, nice rock foundation and more!! Enjoy the peace of the country that is provided by this nice 5.00 acres that is also improved with several storage buildings!! Investors, Home Buyers, Landlords better take a look at this one!! Come! Look! Buy!
CAR: 2008 Chevrolet Aveo 4-door automatic with just over 90,000 miles!!
BOAT – TOOLS – GUNS – FURNITURE – GLASSWARE – HOUSEHOLD ITEMS: Sea Nymph boat w/Yamaha engine, gun safe, pellet gun, Connecticut Arms 50 cal muzzle loader, Harrington-Richardson 20 GA Topper Model 88, ammunition(22lr, 30-30, 20 gauge slugs and more), Genie wet/dry shop vac, battery charger, electric weed eaters, lawn chairs, Husqvarna chain saw, car ramps, gas cans, aluminum pulley, golf clubs, Christmas decor and Christmas Village houses, tackle boxes, several rods and reels, fishing lures, Hunter fan, 10×10 pop up tent, dolly, sprayers, splitting axe, Campbell Hausfield 5 hp 20 gallon air compressor, US General table saw, Snap On tool chest, all types of hand tools (wrenches, sockets, screwdrivers, etc.) including Snap On wrenches, Poulan chain saw, pet carrier, miter saw, skil saw, Paslode nail gun, generator, air hose, Radio Flyer wagon, concrete blocks, aluminum ladder, Huskee rear tine tiller, pull behind spreader, Independence dinner bell, Roadmaster wagon, Whirlpool washer and dryer, new multi-purpose sprayer, Whirlpool side by side refrigerator, mantle clock, coffee grinder, carnival hen on the nest and other chicken collectibles, dining room table and 4 chairs, china hutch, replica wall phone, small kitchen appliances, pocket knives, binoculars, step stool, six star cutlery knife set, Singer treadle sewing machine, dishes and glassware, 2 wheel chairs, antique drop leaf table, GE dehumidifier, oreck vacuum, sewing box, floor lamp, Sony boom box, Samsung flat screen TV, TV stand, Fitness Reality work out machine, matching Lazy Boy recliners, electric lamps, fireplace set w/ash bucket, small tables and stands, antique oil bucket, coffee table and end tables, NuWave Infrared oven, antique picture and frame, doll furniture, doll clothes, thermo-kitty shelter, 3-ocean bedroom suite (dresser, chest, night stand), barometer, office desk, computer desk, 4-drawer chest, HP printer, office chairs, Bissell vacuum cleaner, Farberware pot, antique wooden ironing board, wooden boats, small cast iron cannon, Coleman cooler, metal filing cabinet, puzzles, numerous DVDs and CDs, hall tree, 3-pce waterfall bedroom suite, small wooden box, Craftsman cordless drill/flashlight w/carry case, Black and Decker Electromate jump starter and inflator, Kodak Brownie camera, John Deere collectibles, HotWheels Treasure Hunt, jewelry box, Davidson fiberglass ladder , (2) #13 Ball Mason Jars, marbles, buttons, and much more!!
Auctioneer's Note: Mark your calendars to attend the Estate Auction of Ms. Marie Harris! Nice home on 5 acres, car, boat, guns, tools and many other items!! We look forward to seeing you Saturday July 24th, 10:00 A.M. at 8430 Celsor Rd. in Hartsville!!
Terms: Real Estate – 15% down day of sale balance with deed. Personal Property – cash or check day of sale.
Seller: Mr. Frank Lawn Executor of the Marie Harris Estate
Auctioneer: Matthew Carman Contact Matthew Carman at 615-633-4300 or 615-633-8717 with any questions.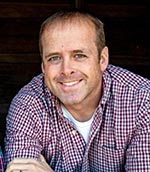 EMAIL: [email protected]
OFFICE PHONE: 615-666-2783
CELL: 615-633-8717
FAX: 615-666-8150
ADDRESS: 625 Hwy. 52 Bypass W, Lafayette TN, 37083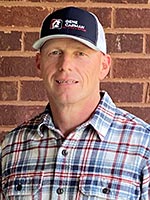 EMAIL: [email protected]
OFFICE PHONE: 615-666-2783
CELL: 615-633-1323
FAX: 615-666-8150
ADDRESS: 625 Hwy. 52 Bypass W, Lafayette TN, 37083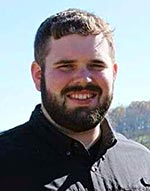 EMAIL: [email protected]
OFFICE PHONE: 615-666-2783
CELL: 615-604-2068
FAX: 615-666-8150
ADDRESS: 625 Hwy. 52 Bypass W, Lafayette TN, 37083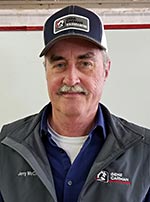 EMAIL: [email protected]
OFFICE PHONE: 615-666-2783
CELL: 615-633-8813
FAX: 615-666-8150
ADDRESS: 625 Hwy. 52 Bypass W, Lafayette TN, 37083