825 PARKER BRANCH ROAD – DIXON SPRINGS
TROUSDALE COUNTY – CATO COMMUNITY
2004 MERCURY GRAND MARQUIS ULTIMATE EDITION – 1988 CHEVROLET 1500 PICK-UP TRUCK – INDIAN SCOOTER – COINS (SILVER DOLLARS AND HALF DOLLARS) – HARTSVILLE PRINTING CO. NEON SIGN – KAWAI ORGAN – ANTIQUE COFFEE MILL/GRINDER – TILLERS- AIR COMPRESSORS – HAND TOOLS – POWER TOOLS – SHOP TOOLS – GENERATOR – PATIO FURNITURE – MOWERS – GLASSWARE – FURNITURE – HOME DECOR – COSTUME JEWELRY – CAST IRON – WASHER & DRYER AND MANY, MANY MORE ITEMS TO BE SOLD!
"A PORTION OF THE MR. ROGER AND MRS. LINDA GREGORY ESTATE"
AT ABSOLUTE AUCTION SATURDAY DECEMBER 3RD, 10:00 A.M.
Location: Auction will be conducted at 825 Parker Branch Rd. in Trousdale County. From Hartsville, take Hwy. 25 E. 7 miles and turn left on Young Branch Rd., go 1.1 miles and bear left on Cato Rd. (Dixon Creek Rd), go 3 miles and turn left on Parker Branch Rd., go 1 mile and see auction site on the left.
Vehicles: 2004 Mercury Grand Marquis Ultimate Edition w/approx. 171,000 miles. 4-door looks and drives great! 1988 Chevrolet Pick-up truck 6 cylinder w/approx. 241,000 miles. Both vehicles were maintenanced regularly. Old antique Indian Scooter (This Scooter belonged to Mr. Gregory's father).
Tools – Mowers – Glassware – Furniture – Household Items: Clarke rolling tool chest, Farmhand 125 wire feed welder, Co-op rear tine tiller, lawn mower jack, bench grinder, extension cords, Hartsville Printing Co. Neon light sign, Coins (Silver dollars, half dollars and other coins), antique coffee mill counter grinder, hand tools (sockets, wrenches, hammers, saws and more), antique oil cans, hand planes, Performance Tool drill press, chain w/hooks, grease guns, power tools, clamps, meat grinder, vises, Kobalt miter saw, Master Mechanic band saw, 6 metal racks, iron skillets, chain saws, hedge trimmers, Mr. Heater, creeper, ammo cans, Ready heater, shop-vac, Commercial hole puncher, Campbell Hausfield air compressor (135 psi, 26 gallon 5 HP), Snapper riding mower, shop cart, shop fans, air compressor hose and reels, hand sprayer, antique chuck a luck (hand held tobacco setter), 3500 6.5 HP generator, lawn chairs, ladders, single trees, fishing nets, moving blankets, metal cans, portable air tank, saw horses, clamps, glassware, costume jewelry, Toshiba laptop, Compaq laptop, kitchen utensils, cookbooks, antique dining table, Kawai organ and bench, old books, boom shelf, lamps, miscellaneous home decor, single wicker bed, vintage serving cart, Brother sewing machine, sewing supplies, matching GE washer and dryer set, chairs, corner cabinet, #8 cast iron pot w/lid Zannsville OH, matching cabinets, kitchen cabinet, pictures and frames, mirrors, Brother printer/copier/fax, Central Pneumatic airbrush sprayer, airbrush set, Dremel sander and scroll saw, shop light, cabinets and shelves, Dell computer, old dolls, antique lamp table, matching tables, assortment of lamps, Harley Davidson clothing (leather jackets, etc.) Carhartt Jacket, 2 new Harley Davidson motorcycle helmets, wrought iron glider, foot stool and plant stand, antique radios, ladder back chairs, antique table, chest of drawers, lantern, antique manual press Kelsey Co. Mercury model 3×5, mantle, glass front doors, Christmas decor, Lawn wagons, lawn aerator, pull type lawn seeder, push mowers, weed eater, tiller, gas cans, old hand tools, scrap metal, vintage wagon frame, Flower pots, milk can, and metal gazebo, bird bath and concrete statue, metal and tin, minnow bucket, vintage metal glider and chairs, wicker furniture, old bicycles, garden seeder, Radio Control Flying Tigers sign, porch furniture, wrought iron plant stand, Coca-Cola crate, Huskee lawn sweep, propane tanks, miscellaneous wood, porch posts and much, much more!!
Auctioneer's Note: Mr. & Mrs. Gregory were well known local business owners of the Hartsville Printing Co. for approx. 40 years and we at Gene Carman Real Estate & Auctions are honored to conduct this estate auction! We have something here for everyone! Make plans now to be at 825 Parker Branch Rd. Saturday December 3rd! We look forward to seeing you there!
Seller: Heirs of the Roger & Linda Gregory Estate, Clay Carey Executor.
Auctioneer: Matthew Carman For more information call Matthew at 615-633-4300, 615-633-8717 or visit our website at www.carmanrealestate.com.
Terms: Cash, check or credit/debit card day of sale. A 4% convenience fee will be added to all credit/debit card payments.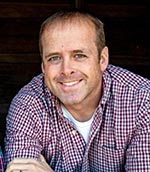 EMAIL: [email protected]
OFFICE PHONE: 615-666-2783
CELL: 615-633-8717
FAX: 615-666-8150
ADDRESS: 625 Hwy. 52 Bypass W, Lafayette TN, 37083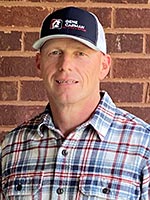 EMAIL: [email protected]
OFFICE PHONE: 615-666-2783
CELL: 615-633-1323
FAX: 615-666-8150
ADDRESS: 625 Hwy. 52 Bypass W, Lafayette TN, 37083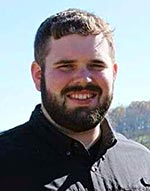 EMAIL: wan[email protected]
OFFICE PHONE: 615-666-2783
CELL: 615-604-2068
FAX: 615-666-8150
ADDRESS: 625 Hwy. 52 Bypass W, Lafayette TN, 37083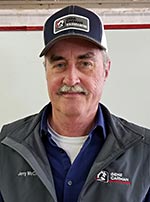 EMAIL: [email protected]
OFFICE PHONE: 615-666-2783
CELL: 615-633-8813
FAX: 615-666-8150
ADDRESS: 625 Hwy. 52 Bypass W, Lafayette TN, 37083