GLASSWARE – FURNITURE – COINS (MORGAN SILVER DOLLARS, V-NICKELS AND MORE) – PATIO FURNITURE – WOODWORKING TOOLS – TILLER – APPLIANCES – DINNER BELL – YARD DÉCOR AND MANY OTHER ITEMS TO BE SOLD!!
" THE PERSONAL PROPERTY ITEMS OF MS. JANET WOODARD"
AT ABSOLUTE AUCTION FRIDAY JUNE 10TH, 10:00 A.M.
LOCATION: Auction will be conducted at 6353 Old Hwy. 31 E. in Bethpage. From Westmoreland take Hwy. 31E S. approx. 4 miles and turn right on 376, go to stop and turn right on Old 31E. auction site will be on the left. From Gallatin, take Hwy. 31E N. approx. 15 miles and turn left on 376 and follow auction signs posted
Antiques – Glassware – Furniture – Coins – Tools & Woodworking Tools: Morgan Silver dollars, Eisenhower dollars, Washington quarters (20's, 30's & 40's), V-Nickels, Barber dimes, Kennedy, Franklin & Walking Liberty Halves, Wheat pennies & more! Golden replicas of United States Stamps, China cabinet, Diane China set, cake stand, turkey platter, stem glasses, condiment set, carnival & clear glass, antique sideboard, crock jug, antique iron, shoe horn, crock churn with dasher, 3 tiered chicken stand, end tables, coffee table, matching recliner chairs, matching leather couch and chair, blue doll lamps, antique oak sideboard, Oster oven, 3 piece bedroom suite (chest, nightstand and bed), mahogany chest, matching Whirlpool washer and dryer, GE upright freezer, glassware, wall decor and pictures, 5 piece patio set (couch, love seat, chair and tables), glass top patio table and 4 chairs, Kobalt blower and weed eater with charger and 2 batteries, pictures and frames, Bushnell binoculars, skillet, pots and pans, candy dish, mini fridge, wrought iron patio set, yard decor, 2 kettles, Charbroil charcoal grill, electric smoker, dinner bell, JET band saw, extension ladders, live trap, wood (decking boards, etc.), Husqvarna weed eater, Featherlite weed eater, Husqvarna push mower, jack stands, dolly, pressure washer, hand tools, bench grinder, sockets, wrenches, Echo blower, walk behind seeder, Poulan chain saw, Troy Bilt rear tine tiller, extension cords, Central Pneumatic air compressor, gas cans, bird houses, dog irons, jars, Craftsman scroll saw, antique planers, router, 8" drill press, Ryobi sander, Craftsman 10" table saw, shop vacs, 12" Delta miter saw, pneumatic mail guns and brad nailers, antique meat grinder, Mortising machine, hammers saws, screws, nails, skil saws, Dewalt tools, saw horses, walking sticks, levels, clamps, Daisy BB gun, large assortment of wood and more!
Agent's Note: Friday Auction!! Ms. Woodard has sold her home and is moving to Gallatin so these items must go! Mark your calendars now to come be with us Friday, June 10th in Bethpage!! We will see you there!!
Auctioneer: Matthew Carman Lic. #5684 For more information or questions, call Matthew at 615-666-2783 or 615-633-8717.
Seller: Ms. Janet Woodard
Terms: Cash, check or credit/debit cards day of sale. An additional 3% convenience fee will be apply if payment is made with a credit/debit card.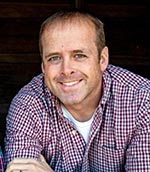 EMAIL: [email protected]
OFFICE PHONE: 615-666-2783
CELL: 615-633-8717
FAX: 615-666-8150
ADDRESS: 625 Hwy. 52 Bypass W, Lafayette TN, 37083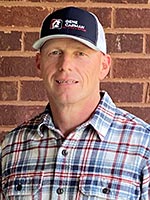 EMAIL: [email protected]
OFFICE PHONE: 615-666-2783
CELL: 615-633-1323
FAX: 615-666-8150
ADDRESS: 625 Hwy. 52 Bypass W, Lafayette TN, 37083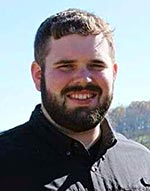 EMAIL: [email protected]
OFFICE PHONE: 615-666-2783
CELL: 615-604-2068
FAX: 615-666-8150
ADDRESS: 625 Hwy. 52 Bypass W, Lafayette TN, 37083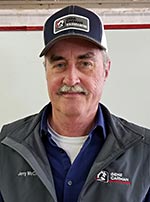 EMAIL: [email protected]
OFFICE PHONE: 615-666-2783
CELL: 615-633-8813
FAX: 615-666-8150
ADDRESS: 625 Hwy. 52 Bypass W, Lafayette TN, 37083