354 PEA RIDGE ROAD – ELMWOOD, TN
SMITH COUNTY
ALL DAY ESTATE AUCTION WITH 2 AUCTIONEERS SELLING AT THE SAME TIME FOR A PORTION OF THE DAY!!
HUGE COLLECTION (APPROX. 300) VINTAGE TENNESSEE LICENSE PLATES (SOME MATCHING PAIRS!) – 100 POCKET KNIVES INCLUDING CASE XX, HEN & ROOSTER, GERMAN BOKER, GERMAN EYE, FIGHT'N ROOSTER, JA HENCKELS, BEAR & BULL & MORE – 2 NATIONAL CASH REGISTERS – GUN SAFE – BELT BUCKLE COLLECTION  PIPE COLLECTION – ANTIQUES – PRIMITIVE ITEMS – CAST IRON COLLECTION – OLD METAL TOYS & LUNCH BOXES – CROCKS – LAMPS – ADVERTISING MEMORABILIA – OLD VINYL RECORDS – ANTIQUE FISHING LURES AND LARGE ASSORTMENT OF FISHING POLES – FORD 3000 TRACTOR W/LOADER – WOOD WORKING TOOLS  1996 2-BDR, 1-BATH FLEETWOOD SINGLEWIDE (TO BE MOVED) – 12×28 STORAGE BUILDING – 1968 CHEVROLET CUSTOM 10 PICK UP – MUSICAL INTRUMENTS AND MUCH, MUCH MORE!! AN ALL DAY SALE!!
"A PORTION OF THE MR. BILLY GIBBS ESTATE"
AT AUCTION SATURDAY SEPTEMBER 10TH 9:00 A.M. C.S.T.
Location: Auction will be conducted on site at 354 Pea Ridge Rd. In Elmwood. From Exit #258 in Gordonsville, take Hwy. 53 S, turn left on East Main St., go 1.2 miles and make a slight left on Trousdale Ferry Pike, go 2 miles and turn right on Pea Ridge Rd., go 3.5 miles and see property on the right.
POCKET KNIVES & ANTIQUE LICENSE PLATES: Approx. 100 pocket knives including Case XX, German Boker, German Eye, Bear & Bull, Hen & Rooster, Fight'n Rooster, JA Henckels, Owl Head, Kissing Crane and more all in great condition! Approx. 300 Tennessee license plates from the 30's, 40's, 50's, 60's with several matching pairs!!
TRUCK & TRACTOR: Ford 3000 diesel tractor with front end loader and power steering. 1968 Chevrolet Custom 10 Pick-up "The Blue Goose" three on the tree.
MOBILE HOME: 1996 Fleetwood singlewide home to be moved. 2-bedrooms, 1-full bath, eat-in kitchen and living room.
TOOLS: Vise, cross-cut saws, Craftsman rolling tool chest, drill press, Craftsman radial arm saw, Craftsman table saw, 5000 Watt generator, 8 HP generator, electric grinder, hand tools (saws, sockets, screw drivers, wrenches, windows and more), drill bits, Co-Op air compressor, all kinds of power tools, bottle jacks, boat ores, step ladders, bow saws, levels, Campbell Hausfield air compressor, trolling motors, Craftsman band saw, portable air tank, wooden tool boxes, Huskee tool box, extension cords, nails and screws, trailer balls, scroll saw, pneumatic tools, bench grinder, floor jack, Stihl chain saw, power tools, boom pole, wood splitter and more!!
Antiques-Furniture-Glassware-Collectibles: 2 National Cash registers, BB gun collection, Howard Miller grandfather clock, beer stein collection, antique fishing lures, wall phone, Lance Collectible Jar, sports collectibles, metal toys, model cars, baby spoon collection, shot glass collection, small replica gas pump, pipe collection, belt buckle collection, Military patches and pins, antique insulators, match boxes, antique pulleys, long horns, Germany Munich jacket, oil lamps, NASCAR collectibles, antique scales, mantle clocks, wooden tricycle, whiskey decanters, Kool Cigarette sign, old metal lunch boxes, nut crackers, Gone with the Wind Lamp, musical instruments, rooster weather vein, military helmet, American Security 64 gun gun safe, smaller gun safe, stop light, fishing rods and rills, wagon wheel, Glenfield Model 60 22LR rifle, Crossman BB gun, Victor Plain 12 Ga single shot shotgun, Flexible Flyer III sled, metal stool, antique scales, Franklin Wood Stove, trolling motors, vintage phones, organizers, Victor records, old vinyl records, 8 tracks, wooden chest, King wood stove, lanterns, parking meter, postage stamp machine, Anchor Brand Clothes Wringer washing machine, wash boards, bubble gum machine, marbles, GE metal blade fans, spin top toys, rolling pin collection, Kraft cheese boxes, Tonka trucks, milk cans, metal wagon wheel, crock jugs and churns, churn dashers, Coca-Cola crate and other collectibles, copper bucket, Griswold steel spindles, ice tongues, M&M collectibles, large assortment of Iron Skillets, corn bread skillets and more, floor lamp, antique tables, walking stick collection, 2 big iron kettles, single trees, pick up cattle racks, antique dolly, Jake's Feed Dolly from Nashville TN, tri-cycle, metal gas cans, nail kegs, rocking chair, old Coke and Pepsi bottles, old spittoons, minnow buckets, wooden chicken crate, Huffy bicycles, assortment of glassware, bubble gum machine, marbles, concrete bird bath and many, many more items to numerous to mention!! This will be an all day sale that you will not want to miss!!
Auctioneer's Note: We have something at this auction for everyone! Collectibles of every kind! Rare and unusual items that you will not see everyday! Come prepared to spend the day! Mark your calendars now to attend this outstanding Estate Auction, Saturday September 10th at 9:00 AM! Bring a friend as we will be selling under two tents for a portion of the day! We will see you there!!
Sellers: Mr. Danny Gibbs and Mr. Ricky Gibbs
Terms: Cash, check and credit/debit cards (an additional 3% convenience fee will be charged) day of sale.
Auction Agent – Matthew Carman Lic. #5684 For more information or If you have any questions prior to the sale call Matthew  615-633-8717.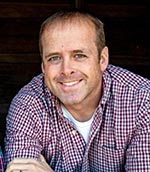 EMAIL: [email protected]
OFFICE PHONE: 615-666-2783
CELL: 615-633-8717
FAX: 615-666-8150
ADDRESS: 625 Hwy. 52 Bypass W, Lafayette TN, 37083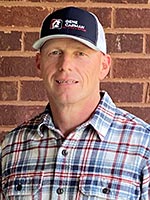 EMAIL: [email protected]
OFFICE PHONE: 615-666-2783
CELL: 615-633-1323
FAX: 615-666-8150
ADDRESS: 625 Hwy. 52 Bypass W, Lafayette TN, 37083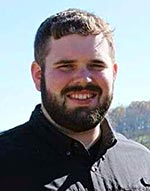 EMAIL: [email protected]
OFFICE PHONE: 615-666-2783
CELL: 615-604-2068
FAX: 615-666-8150
ADDRESS: 625 Hwy. 52 Bypass W, Lafayette TN, 37083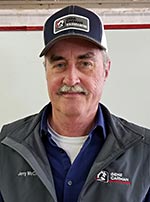 EMAIL: [email protected]
OFFICE PHONE: 615-666-2783
CELL: 615-633-8813
FAX: 615-666-8150
ADDRESS: 625 Hwy. 52 Bypass W, Lafayette TN, 37083