344 PURTLE ROAD – LAFAYETTE, TN
AKERSVILLE COMMUNITY – MACON COUNTY
CHOICE 33.81 ACRES WITH A BEAUTIFUL 3-BDR 2-BATH BRICK HOUSE SELLING IN 9 TRACTS – BEAUTIFUL BUILDING LOTS AND SECLUDED ACREAGE TRACTS – SOME YOUNG & MARKETABLE TIMBER – CITY WATER – SOILS TESTED – EXCELLENT NON-QUALIFYING BANK TERMS – INTERNATIONAL TRACTOR – JOHN DEERE BUSH HOG – ANTIQUES – HAND STITCHED QUILTS -CAST IRON – CROCK CHURNS AND JUGS – GLASSWARE – FURNITURE – OLD TOYS – RIDING MOWER – APPLIANCES – AND MANY MORE ITEMS TO BE SOLD!! ALL DAY SALE STARTING AT 9:00 A.M.!!
"THE MS. MATTIE GEORGE PROPERTY"
AT ABSOLUTE AUCTION SATURDAY SEPTEMBER 17TH 9:00 A.M.
(REAL ESTATE TO BE SOLD AT 10:00 A.M.)
Location: Auction will be conducted on site at 344 Purtle Road in Lafayette. From Lafayette take Hwy. 10 North (Scottsville Rd) 1 mile and turn right on Akersville Rd, go 1/2 mile and stay left on Akersville Rd. continue 1-1/2 miles and turn left on Williams Rd, go 1 mile and go straight on Purtle Rd., property will be on the right. See auction signs posted.
Real Estate: Consists of a choice 33.81 acres that has been surveyed, platted and staked to be sold in 9 gorgeous tracts! Tract #7 is improved with a beautiful brick house that was constructed in 1972 and has approx. 1,770 sq. ft. of heated and cooled living space. Home features 3-bedrooms, 2-full baths, kitchen/dining combination with snack bar, spacious living room, den with Ashley wood burning stove and laundry room, master bedroom w/full bath, C/H/A, rocking chair front porch, large covered patio, storage building and more on a beautiful 1.51 acre tract! Other tracts range in size from 1.01 acres to 13.89 acres! All tracts have been soils tested and approved for septic systems and have city water available! 6 beautiful building lots and 2 larger acreage parcels that offer privacy & secluded building sites surrounded by wooded areas that have some young timber!! If you have been looking for a home or a tract to build your new dream home you must check out the Mattie George Property being offered at Absolute Auction Saturday September 17th at 9:00 A.M.!! Come! Look! Buy!
Tractor – Farm Equipment & More: International 424 tractor, John Deere 613 6' rotary cutter, Craftsman riding mower, Snap-On pressure washer, lawn seeder, grader blade, Tracker boat trailer, single axle farm trailer, hand tools, boom pole, fence posts, tobacco sticks and baling boxes, storm doors and windows, pto seeder, 1-row tobacco setter, culvert pipe and more!
Antiques – Glassware – Furniture – Old Toys – Crocks & Other Items: Assortment of beautiful hand stitched quilts, wrought iron patio furniture, patio table and chairs, milk cans and milk strainers, patio swing, antique trunks, smoker, Kenmore grill, oak dining table w/4 chairs, Gone with the Wind lamp, oil lamps, crocheted spreads, old crocks one with lid and dasher, Blue Willow (England and Scotland), cast iron pieces, glassware (Fenton, Kings Crown, and more!) antique oak China cabinet, walking sticks, Whirlpool refrigerator, vintage Pleasure Chest cooler, roll top desk, Duncan Phyfe mahogany drop leaf table and chairs, crock jugs, vintage metal blade fan, Tupperware, small kitchen appliances, ice cream machine, kitchen utensils, sewing machines, boat seats, holiday decor, ladder back chairs, assortment of baskets (egg baskets, etc.) old records, arrowheads, Whirlpool Cabrio washer and dryer (like new), dolls, Lazy Boy recliner, wing back recliner, antique lamp table, LG flat screen TV, coffee table, end tables, sofa, marble top plant stand, pictures and frames, afghans, crochet pieces, blankets, towels, vacuum cleaners (one Rainbow canister Vacuum cleaner), antique glasses, 3-piece cedar bedroom suite (bed, dresser w/mirror and chest), 2-piece maple bedroom suite (bed and dresser w/mirror), old children's toys (hotwheels, Tonka toys, portable record player and more), Electric football game, antique washboard, ammo can, microwave and stand, costume jewelry and jewelry boxes and Much, Much More!!!!
Auctioneer's Note: We at Gene Carman Real Estate & Auctions are honored to offer this beautiful brick home and 33.81 acres at public auction! A great opportunity for you the buyer! Choice building lots, larger acreage tracts, spacious brick home, city water, soils tested, young timber and more! Mark your calendars now to attend this outstanding All Day Auction Saturday, September 17th at 9:00 A.M. We will see you there!!
Seller: Ms. Mattie George
Terms: Real Estate – 15% down day of sale balance with deed. Macon Bank & Trust is offering the following Non-Qualifying Terms with buyer paying a total of 20% down, balance payable over 10-15 years (bank's discretion), interest rate to be 6.75% and to readjust each 3-years thereafter with bank's interest rate (Bank terms are not available on Tract #7). Personal Property: Cash, check or credit/debit card day of sale. (3% convenience fee will apply to all payments made with a credit/debit card).
Auctioneer & Agent – Matthew Carman License #5684
For more information, questions or to view the home prior to the auction, call Matthew at 615-633-8717 or 615-666-2783.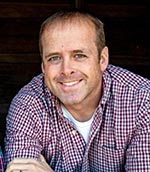 EMAIL: [email protected]
OFFICE PHONE: 615-666-2783
CELL: 615-633-8717
FAX: 615-666-8150
ADDRESS: 625 Hwy. 52 Bypass W, Lafayette TN, 37083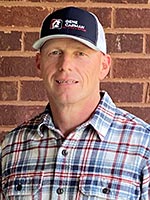 EMAIL: [email protected]
OFFICE PHONE: 615-666-2783
CELL: 615-633-1323
FAX: 615-666-8150
ADDRESS: 625 Hwy. 52 Bypass W, Lafayette TN, 37083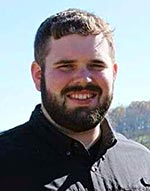 EMAIL: [email protected]
OFFICE PHONE: 615-666-2783
CELL: 615-604-2068
FAX: 615-666-8150
ADDRESS: 625 Hwy. 52 Bypass W, Lafayette TN, 37083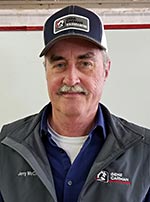 EMAIL: [email protected]
OFFICE PHONE: 615-666-2783
CELL: 615-633-8813
FAX: 615-666-8150
ADDRESS: 625 Hwy. 52 Bypass W, Lafayette TN, 37083