LOCATION: From the I-40 Watertown exit in Lebanon, Take HWY 70 towards Lebanon for 2 miles. Turn right onto TN-141(Hartsville Pike) & go 11 miles. Turn Right onto Riadon Road & go 1 mile & the property will be on the right. From Hartsville, Take River St. (HWY 141 S) for 3.5 miles. Turn right onto Lebanon Pike, go 1 mile and turn left on Riadon Road, property will be on the right. (Property fronts on both Riadon & Providence Road).
REAL ESTATE: Consists of a super choice 34.21 acres that has been surveyed, platted and staked to be sold in 4 beautiful tracts. Tracts range in size from 6.59 acres to 10.10 acres. All tracts have access to city water and have been soils tested for septic systems. Tract #2 is 7.42 acres and is improved with a partially remodeled 3-bdrm 2-bath mobile home, 24×40 equipment shed/hay barn, 20×30 livestock building and a nice pond!! All tracts are open in pasture and lay level to rolling with some outstanding home sites! Looking for views? We have some that will take your breath away that are overlooking the beautiful rolling pastures of the Providence Community!! An outstanding property in an outstanding location!!
Tract sizes are as follows:
Tract 1: 10.10 Acres – 377″ of Road Frontage – Tract 2: 7.42 Acres – 869″ of Road Frontage – Mobile Home – 2 Barns – Tract 3: 10.10 Acres – 945″ of Road Frontage – Pond – Tract 4: 6.59 Acres – 77″ of Road Frontage
NOTE FROM THE AGENT: Here in Middle TN Acreage tracts are becoming harder & harder to find! Do not miss this opportunity!! This 34.21 Acres offers some amazing views, choice building sites, & room to roam. Conveniently located just 20 minutes from Lebanon/I-40 and just 40 minutes to Nashville Airport.
TERMS: 15% down day of sale and pay the balance with the deed. Macon Bank & Trust is offering the following terms. Pay a total of 20% down, balance payable over 10 to 15 years (bank's discretion). Interest rate 4.75% to readjust each 3 years thereafter with banks interest rate. Terms are available for tracts #1, #3 & #4. Buyer's must pre-qualify for bank terms on Tract #2. For any questions about bank terms, please contact Matthew Carman at 615-633-8717.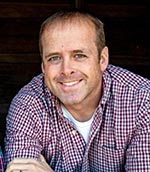 EMAIL: [email protected]
OFFICE PHONE: 615-666-2783
CELL: 615-633-8717
FAX: 615-666-8150
ADDRESS: 625 Hwy. 52 Bypass W, Lafayette TN, 37083

EMAIL: [email protected]
OFFICE PHONE: 615-666-2783
CELL: 615-633-8711
FAX: 615-666-8150
ADDRESS: 625 Hwy. 52 Bypass W, Lafayette TN, 37083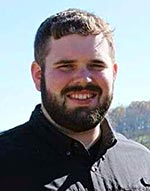 EMAIL: [email protected]
OFFICE PHONE: 615-666-2783
CELL: 615-604-2068
FAX: 615-666-8150
ADDRESS: 625 Hwy. 52 Bypass W, Lafayette TN, 37083